10 Blogging Resolutions Worth Committing To In 2014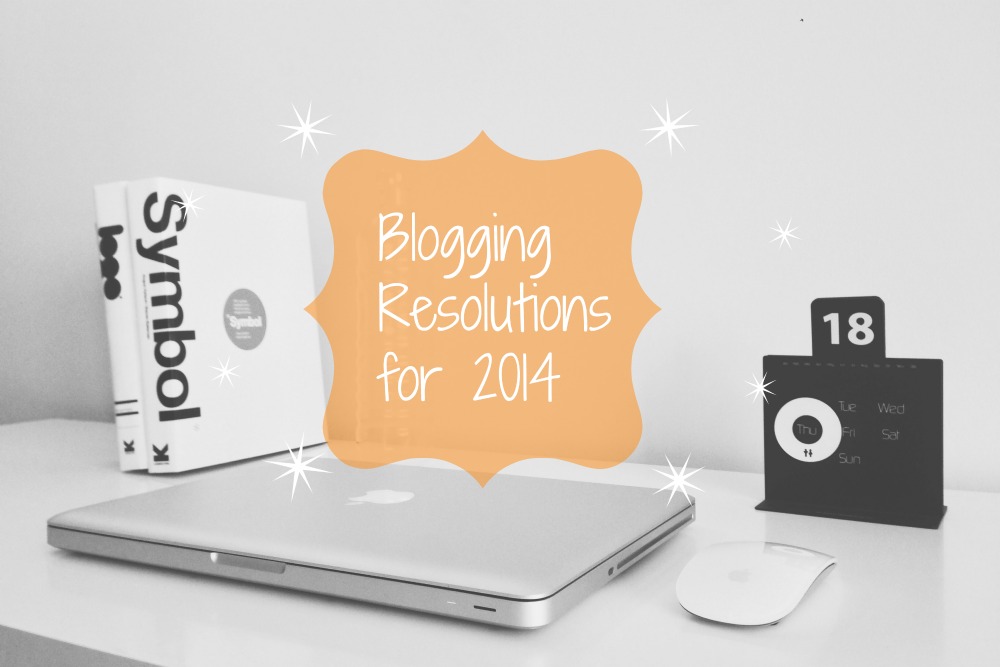 It's that time of year again. The turkey is long gone, the tub of Quality Street is all but empty and now you're facing 2014 and deciding what resolutions to make. Health is often a key concern around this time of year, but don't forget about the health of your blog. See what we did there..?
Here are 10 blogging resolutions to make and stick to this year.
Use an Editorial Calendar
If you don't have an editorial calendar for your blog, make 2014 your year of organisation. Editorial calendars can help organise your thoughts, give you a schedule to stick to and give you a place to plan ideas for new posts.  From physical planners to Excel spreadsheets, find what works for you and your blog will thank you for it!
Not sure where to start? Read our guide to getting to grips with an editorial calendar
Be Realistic
Setting goals can be a great source of motivation but, just like trying to go to the gym seven days a week when you've been a coach potato your whole life, trying to double the amount you post each week can backfire. Think carefully about what you can achieve each week/fortnight/month and if you want to increase the amount you blog, add one extra post to your weekly schedule. It'll be much easier to stick to and you won't feel under pressure to be blogging 24/7.
Think you're posting too much? We have guide to setting realistic blogging goals
Edit like a Pro
If photography features heavily on your blog, why not make a resolution to improve your editing skills? Camera equipment aside, take lots of photos so you have plenty to choose from, experiment with your camera settings and get to grips with a decent online editing programme. A few tweaks to colour, contrast and cropping can make an average shot go from drab to fab.
Can't afford Adobe Photoshop? Pick from one of our five free Photoshop alternatives
Attend a Blog Meet…
Taking part in twitter chats from the comfort of your sofa is great but nothing beats meeting the bloggers you speak to every week in person.  Meeting bloggers 'in real life' can be a scary prospect but we're all friendly so don't be shy – get yourself down to your nearest blog meet and you'll find
Looking for a blog meet? Check out our blogger events calendar
…and Host One Yourself!
Perhaps you've been to a few blogger events already and you'd love to host your own. We say, do it! Organising a meet is a great way to get to know other local bloggers and you could use the opportunity to promote some of your favourite independent shops. Playing host can take a lot of work so rope in another blogger friend to share the load.
First time event planner? Read our post on how to host a blog meet
Work with Brands
If 2014 is the year that you want to start working with brands on product reviews or running giveaways for your readers, we can help.  Matchmaking bloggers and brands is what we live for, well, that and our Friday night bowling sessions, so join to be first in line to hear about our latest campaigns.
Not a CollectivEdge member? Read more about us and sign up here
Have a Social Media Audit
A new year provides the ideal opportunity for reflection, so why not apply that to your social media accounts? If you haven't posted to your Facebook page in three months or given your HelloCotton page the time of day since the summer, it might be time to revaluate where to spend your time.
Thinking about switching off? You're not alone with the Facebook fatigue
Join Google+
This resolution isn't mandatory, but after your social media audit, consider signing up to Google's social network if you haven't already done so. The search engine behemoth's social side has been fairly quiet since it launched two years ago but it will almost certainly have an impact on how your online content is discovered in the future.
Siting on the Google+ fence? Read on to see if you need it
Commit to Comments
Do you remember the first time a reader left a comment on your blog? If you're anything like us you'll still feel chuffed when a post you've written receives a comment, so spread the love and commit to commenting. Reply to comments you receive in a timely manner and if the commenter is a fellow blogger, consider visiting their site and leaving a comment on one of their posts.
Need a commenting kick-start? Check out our guide to commenting etiquette
Don't Get Stressed
Last but by no means least, if blogging is a hobby that you do in your spare time, the last thing you want it to be is stressful. Try not to panic if you miss a Twitter chat or don't hit your target for blog posts in a certain month – it's a sure-fire way to suck the fun out of what should be a joyful pursuit!
What blogging resolutions will you be making in 2014?
Comments