5 Homemaking Instagrammers That You'll be Obsessed With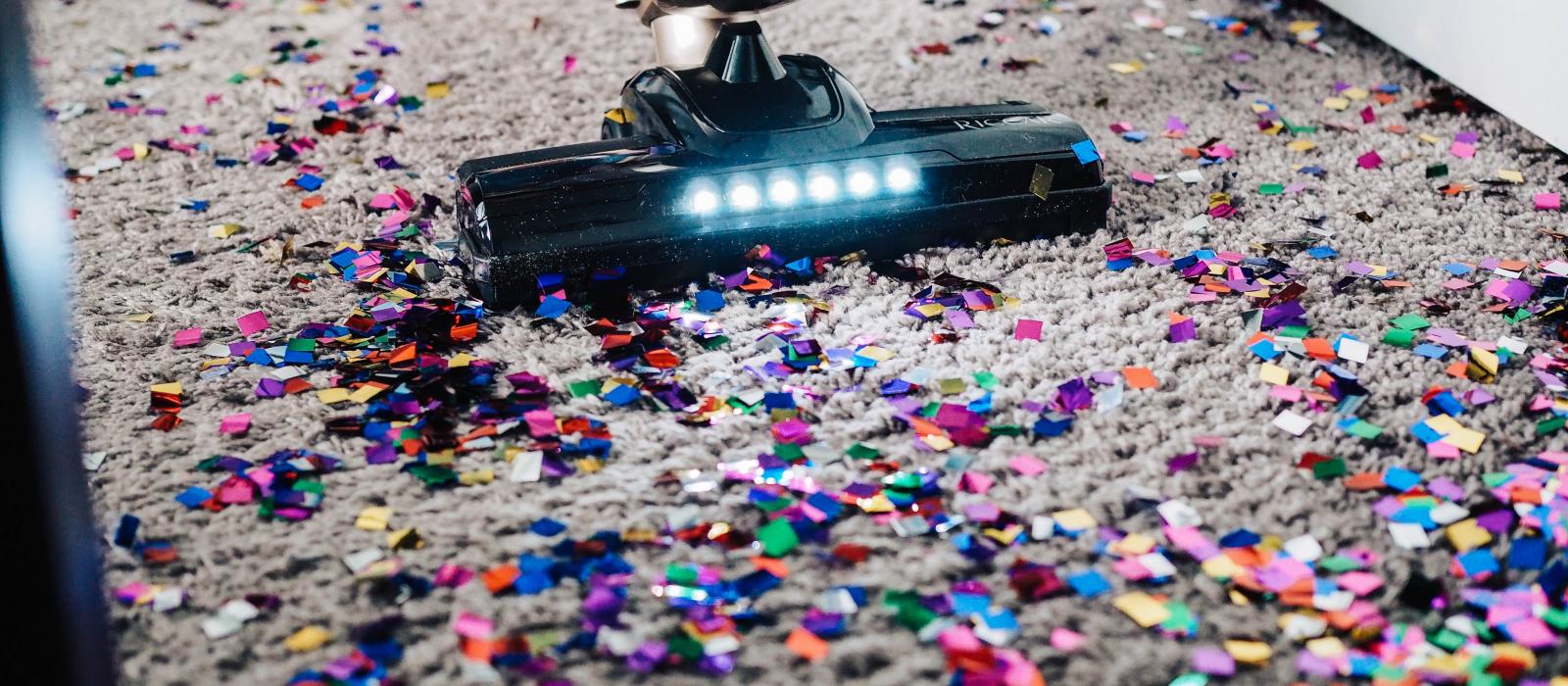 If you're a keen Instagrammer, you'll be more than aware that the world has gone mad for cleaning. Cleaning, homemaking and home organising accounts have become as popular as makeup feeds over the last few months, and with accounts like these, we're not surprised why!
You've got Hinch mania, pioneered by Sophie Hinchliffe, you've got Marie Kondo and her space-tidying empire that has made her the star of a new hit Netflix show, and a myriad of super popular accounts run by cleaning fanatics who share videos and pictures of their best products, tips and routines.
If you love spending time cleaning, organising and decorating, and spending time in a nice tidy home then this is the trend for you. Be warned, you may go down a homemaking rabbit hole after this post and never re-emerge, unless it's to go to the shops to stock up on Zoflora and Method products.
Our favourite homemaking Instagrammers are: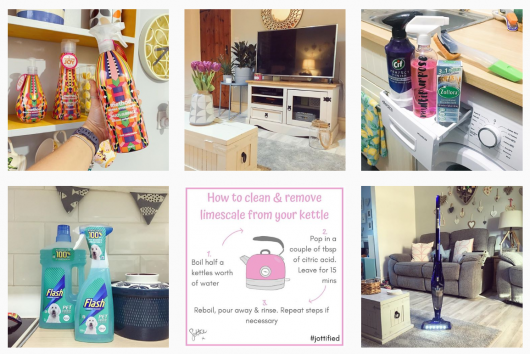 Jo is a lovely bubbly Welsh lady who has a fool-proof cleaning routine and is so full of handy cleaning tips and hacks that she has amassed more than 65K fans on Instagram who follow her religiously. She also has downloadable printable cleaning schedules and routines on her blog that make homemaking simple, effortless and fun!
Little tips like wiping your skirting boards with fabric softener, deep cleaning your toilet brush and making your own DIY freshener spray have all earned her a true fan base of cleaning fanatics who look to her for advice on everything to do with cleaning. Her stories are hypnotic (if you love watching someone clean), she recommends great products, has the most simple but creative hacks for things like stain removal and is always the first to know and share when a shop is running a promotion on cleaning products. A must-follow!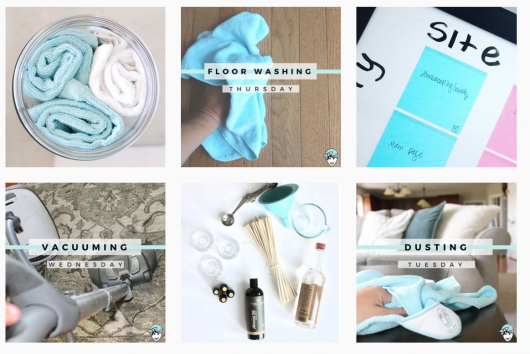 This magical mama is called Becky and she has built an empire around her pragmatic cleaning routines and beautiful home-keeping methods. She has published three books on the subject and sells her homemaking products- so she really has built a business around her homemaking!
She shares a simple stress-free house cleaning routine and encourages her 285K Instagram followers to follow her easy routine, with a chore a day, one room at a time, which helps you feel less overwhelmed by the tasks at hand.
She has her own DIY products and microfibre cloths, and promotes natural home cleaning products and methods, with less harsh chemicals. She also has a meal planning section in her Instagram highlights, so she's an all-round homemaking queen!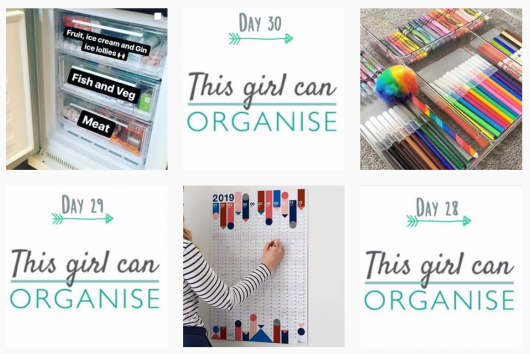 The self-confessed queen of de-cluttering, this girl is the UK's answer to Marie Kondo. She's not only an Instagram star but also a professional organizer – she offers bespoke organising and de-cluttering services to busy homes all over the UK.
She's also an eco-lover and promotes sustainability. Her background in investment banking and the private aviation industry has equipped her with lifelong organisational skills and is clearly able to unpick the trickiest messes and remain calm and collected throughout.
Her Instagram feed is a brilliant mix of pictures of beautifully organised cabinets and cupboards which will have you drooling and fantastic organisation tips. She's a great one to follow if you need some de-cluttering motivation!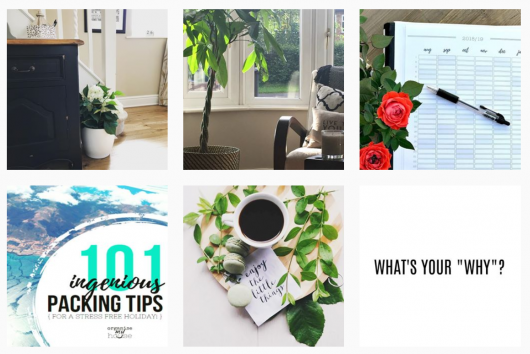 Along the same lines as the lady above, this homemaking queen is here to help you simplify your life and find practical solutions for organising your home that work for you.
She's big on planning and simplifying and loves to help her 18.8K followers ease their chore loads with helpful ideas, tips and organisational solutions. She also shares cleaning hacks, motivational quotes, printables and interiors.
She hasn't been posting as regularly as before but this will undoubtedly mean she is busy making a new plan for 2019 which she will soon share with her fans. In the meantime, scrolling through her feed and taking note of her inspirational ideas and solutions will keep you busy enough!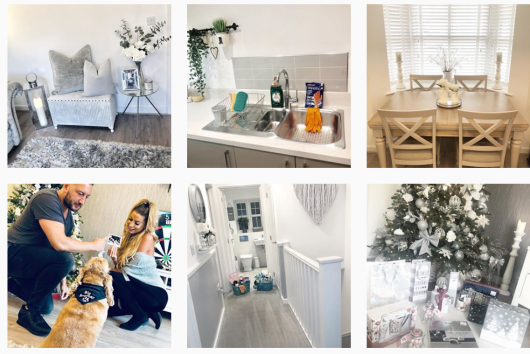 We can't really publish a post about homemaking Instagrammers without mentioning the queen bee; Mrs Hinch.
Essex-based Sophie Hinchliffe was pretty much the founder of this trend in the UK on Instagram and her cleaning techniques quickly went viral -to the point where she has hashtags and actual cleaning verbs named after her: most notably "hinching"- which means fun cleaning. The #hinching hashtag has racked up nearly 50K uses, so her influence has spread pretty far across her 1.7 million followers and beyond.
Her cleaning routines of her pristine house have gained her such a fan base (known as the #hincharmy) that she has a book in the pipeline and is regularly featured on TV shows. She's currently expecting her first child so we daresay, her Instagram will get even more interesting when she has a new baby to clean up after too!
We hope this trend keeps going from strength to strength because it's genuinely fascinating to learn new ways to clean and organise your home so that you can save time and live life more!
Are you a homemaking fanatic or cleaning pro? Keep an eye on our campaign dashboard for some upcoming campaigns that would be perfect for homemaking influencers!
Comments