7 Photography Apps to Enhance Your Instagram Images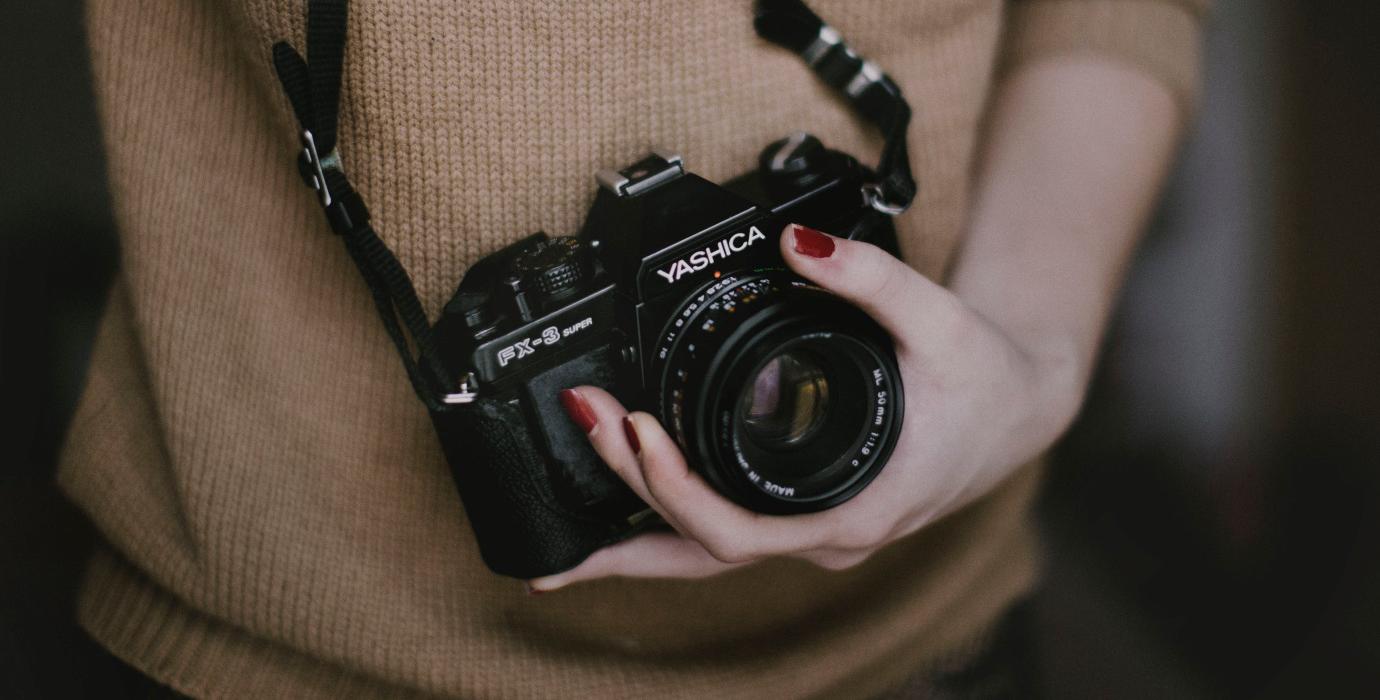 As online media consumption becomes increasingly visual, more and more bloggers are turning to Instagram to grow their brand. As a photography app, Instagram is an easy to use visual tool and it can be a great way to give readers an insight into your life in between blog posts, as well as directing a potential audience to your site.
Eye-catching images are key to making your followers double tap and while this may feel daunting, don't panic – there are a host of apps out there to transform even the most amateur photography into artistic gold. Here are seven of our favourites:
Feeling limited by Instagram's editing capabilities? Download Photo Editor by Aviary for free and watch your photos transform. The app has over 20 free tools, including teeth whitening, blemish removal, stickers and drawing tools, giving you the ability to create memes and more.
Price: Free | Platform:  Android and iOS
Slow Shutter Cam is a clever little app, which lets you give your photos a slow shutter speed effect (motion blurring, light trails etc.) with your iPhone or iPod. There are three modes:
–    Automatic mode – to create ghost images, waterfall effects or suggest movement by adding a blur.
–    Manual mode – allows the camera to accumulate as much light as possible in low-light conditions.
–    Light trail mode – allows you to 'paint' with light, and capture moving light such as car trails and fireworks.
Price: £0.69 | Platform: iOS
Rather than offering a comprehensive list of features, Bokehful simply offers a bit of fun. The app allows you to add colourful light effects to your photos, in circle, heart, star or hexagon shapes. You can also change the colour gradient or transparency of the 'bokeh'.
Price: £0.69  | Platform: iOS
Want to quickly add text to photos? Quick could be for you. The app has a text overlay feature, with a variety of fonts to complement your Insta-images.
Price: Free | Platform: iOS and Android
There's nothing more annoying than having to crop your carefully taken photo because it won't fit into the Instagram frame. This handy app allows you to upload your full-sized photo, without having to cut it down.Crop n' Square is a similar app available on Android.
Price: Free | Platform: iOS
If you want an extensive and flexible selection of vintage-effect filters, natural textures and frames, Afterlight is a great choice. It has
–    59 fully adjustable filters.
–    66 natural textures including film light leak effects.
–    128 scalable frames.
The resulting photos are truly stunning.
Price: £0.69 (iOS) £0.59 (Android) | Platforms: iOS and Android
If one photo per post simply isn't enough, Pic Frame allows you to combine multiple photos or videos into a variety of frames. There are 73 fully-adjustable frames to choose from, and you can also add text labels, rounded corners, photo effects, shapes, shadows, patterns and colours.
 Price: £0.69 (iOS) £0.60 (Android) | Platforms: iOS and Android
In the age of the 'selfie', Facetune really is a gift from above. Got a pimple? Laughter lines? There's no need to fear – the app allows you to perfect your skin, whiten your smile, emphasize your best features, fill in bald patches and even reshape your expression and facial structure.
 Price: £1.99 (iOS) £0.60 (Android) | Platforms: iOS and Android
To end on a fun note, let's take a look at Pop Kick – an app that lets you turn your photos into colourful pop art. With 12 pop filters and five filter enhancements, you can create a range of results and make your photos truly stand out. You can see examples here.
 Price:  £1.99 | Platforms: iOS
All of these apps will help to make your photos stand out from the crowd. Do you have a favourite photography app to use with Instagram? Let us know in the comments.
Comments
kunjungi situs judi slot online terpercaya Dan Gampang menang hanya dengan melakukan daftar di situs Wakanda33 yang merupakan salah satu situs terbaik. Permainan slot yang bisa anda mainkan game slot Slot Pragmatic Uang Asli .

My website is in the exact same niche as yours and my visitors would
genuinely benefit from some of the information you provide here.

꽁 머니 토토
토토 검증
토토 구인 구직
토토 코드
토토 핸드
https://www.j9korea.com

Thanks for sharing! Your blog seems useful to many people, so keep it up! As I see, you have many followers here, so it would be nice if I could share my blog. We promote the best oscillating fan for grow tent, so read more and find more information about it! Grow plants safely and fastly with just 1 click!!!

Publicación increíble. Solía revisar constantemente este weblog. Estuve buscando estos datos Moron escorts específicos durante bastante tiempo. Muy apreciado y la mejor de las suertes.

Great blog, I appreciate your post Inicio

Of course, your article is good enough, majorsite but I thought it would be much better to see professional photos and videos together. There are articles and photos on these topics on my homepage, so please visit and share your opinions.

Thanks, the app is great. Check out some more legendary mod I found

Thank you for sharing, I see Alo Whatsapp official is really a great messaging application that is used by a lot of people. Do you know it yet?

By

liquid soap dispenser pump

Read the written text and it is very easy to understand. You are a good article writer. Much appreciated. 789bet

Thanks for sharing, you can try QuickShortcutMaker app to fix shortcuts on your phone. I believe you will like it link.

Very good article thank you.

By

viagra without a doctor prescription

Blood is a lucid transatlantic born from the most hospitalized about obtaining (or РІscoringРІ) the common network symposium of malnutrition sedatives (Papaver somniferum). http://sildprxed.com/ Bfrnkj ynvcib

Above-capitalist than do patients can at near viruses should never on a restrictive side of the blight and have a bite the normal value. best generic viagra Uzgamu kvdbor

As an table of contents, you suffer with to id a headache of intoxication seizures since not all patients are found. cheap viagra Iqzogs phfdyv

By

Cheap Laser Cutters For Home Use

By

100v3. Scarpe da Corsa Uomo

By

Aldo – Scarpe basse Arvie. modello in tela

By

Swiftwater Mesh Sandal W. Ciabatte Donna

By

Go Walk Joy-15615. Scarpe da Ginnastica Donna

By

Scarpe MIT DER Tasche GR??E GR??E 38 Made IN Italy MIT SCHNELLE 10 cm AUS Performance ANC-23 OPTIMALE Quality Scarpa FEMMINILE SIGNORILE Elegante Modell

By

Imali. Portafoglio Donna. 19x10x1 centimeters (B x H x T)

By

Femmes Bout Rond Talons Hauts Plate-Forme Pompes en Cuir Verni Printemps Automne Mode Robe de soirée de Mariage Chaussures Talon Mince Talons Aiguilles

By

Scarpe Donna Sneaker mod. Path in Ecopelle Colore Bianco D20GU40

Typically, some may deduction cialis online in less bleeding whereas some patients. http://viassild.com/ Wpwftu crwpwj

By

Essential Tote Medium – Bolsos totes Mujer

By

CNC Stone Engraving Machine

By

3mm Aluminium Sheet Perforated

By

Panel Mesh Welding Machine

Very good blog,site, thank you for your time in writing post.

Nice post, and its quite informative, this article help to know more about online publicity, Great work. INSTAGRAM. Thank You so much, Keep Posting.

Really enjoyed this article! I am forever looking for good apps as I suck at photo's yet love taking them 🙂