7 Ways to Improve Your Blog's Social Media in 2016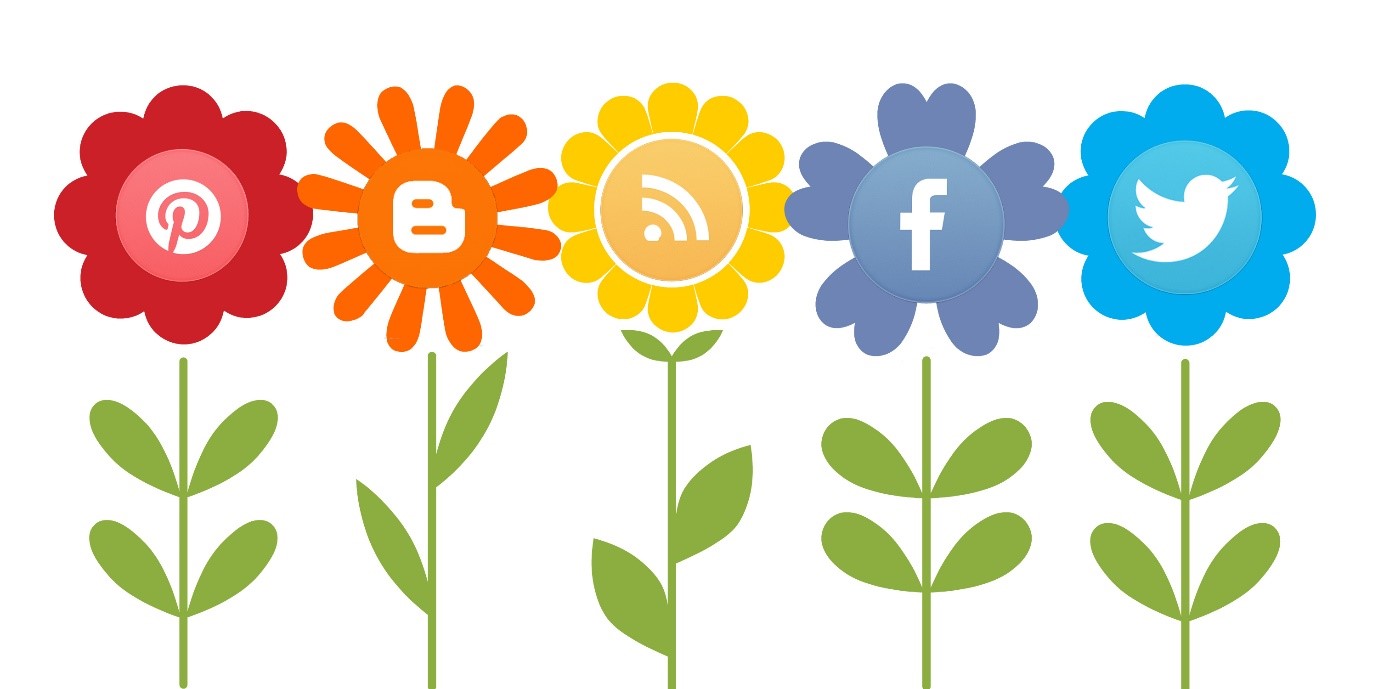 Image by Mkhmarketing.
The New Year is a great time to take a look back at how your blog grew over the past year, and a look forward at the ways in which you can improve it over 2016.
One area that plays a particularly important role in your blog's success is social media. While you're probably already devoting a significant amount of your time and efforts to social media, there are always things that can be improved – especially as the constantly evolving nature of social media means that best practices are continuously changing.
To help you out this January, we've put together seven easy-to-implement tips to maximising your blog's use of social media. Enjoy!
1.     Schedule, schedule, schedule
One of the simplest and best things you can do to drive traffic to your blog is to strategically schedule your social media sharing – deciding ahead of time exactly how often you're going to share each blog post, at which times, and through which social media channels.
You can do this by hand or – better yet – by using a tool like Buffer or Hootsuite, which allow you to manage all of your social media channels from one central platform and set up posts to go live at specified times.
2.     Get to know your audience
By analysing your audience data, you can gain important insights into just who your readers are and the best ways in which you can use social media to engage with them.
Notice that you're getting a lot of new hits from the other side of the world? Start taking their time zone into account while compiling your social media schedule. Or is your following on Pinterest powering ahead of your other channels? Then it's probably the platform to focus on.
3.     Use social media widgets and plugins
Another easy hack for improving your blog's social media is to make social media a fully integrated part of your blog. Why make readers click off your blog so they can 'like' it on Facebook or tweet a link to it? Instead, make it as easy as possible for them to follow, share and comment on your content.
There are a wide variety of widgets and plugins out there that can help you do this. There are plugins that allow readers to comment on your blog using their social media profiles, social sharing buttons, embedded social media streams… Anything that makes it easier for your readers to engage with your blog using social media will likely boost readership and followers.
4.     Create a consistent brand
Nothing confuses a reader more than when a blog doesn't seem to match up with its social media channels. Don't just promote your blog using your personal social media accounts – create accounts specifically for the blog, and use the same name, images, colour scheme and bios across all channels.
You can also build you brand when commenting on other blogs by creating a Gravatar using your profile photo. A Gravatar is an image that automatically appears next to your name whenever you post on an enabled site, making you instantly recognisable no matter what website you're writing on.
5.     Join the conversation
A well-timed blog post on a contemporary issue is a great way to grow your readership. But how do you stay on top of the current hot topics in your sector? The easiest way is simply to keep track of what other bloggers in your area are talking about.
Twitter lists are particularly useful for this, as they allow you to focus on what selected users are saying in real time. Then it's simply a matter of joining the conversation yourself!
6.     Always use images
An attractive, high-quality image can make a social media post stand out in a news stream and dramatically increases its chances of engagement and shares. While some social media channels automatically embed images or create page previews, many do not – and besides, you can't always rely on automatically generated images to do justice to a post, especially on visually focused networks like Pinterest or Instagram.
Instead, take advantage of the numerous photo editing packages and online tools out there to create super shareable images – perhaps using text overlays or other such effects – to ensure that your posts get noticed.
7.     Encourage your readers to share for you
This tip seems obvious, but it's surprising how many people neglect this simple step. If you can persuade even a fraction of your readers to share your blog on social media, it'll do wonders for your readership.
There are plenty of ways you can encourage your readers to share your articles. Some of our favourites include:
A 'call to action' at the end of a post – simply asking your readers to share your post if they enjoyed it is effective yet unobtrusive
Swap shares for extra competition entries – when running a competition or giveaway on your blog, gives readers the option to 'buy' extra entries by posting about it on social media
Allow readers to access hidden content by sharing – you can 'lock' pages on your blog so that they are hidden from the general public, and are only revealed once the reader has posted about your blog on social media
Of course, these are just a few ideas – the only limit is your imagination.
So there you have it: seven simple tips for giving your blog's social media a boost in 2016. Good luck, and happy blogging!
Do you have any tips of your own you'd like to share with the CollectivEdge community? Please do so in the comments below.
Comments