A Blogger's Guide to Editing Images with Canva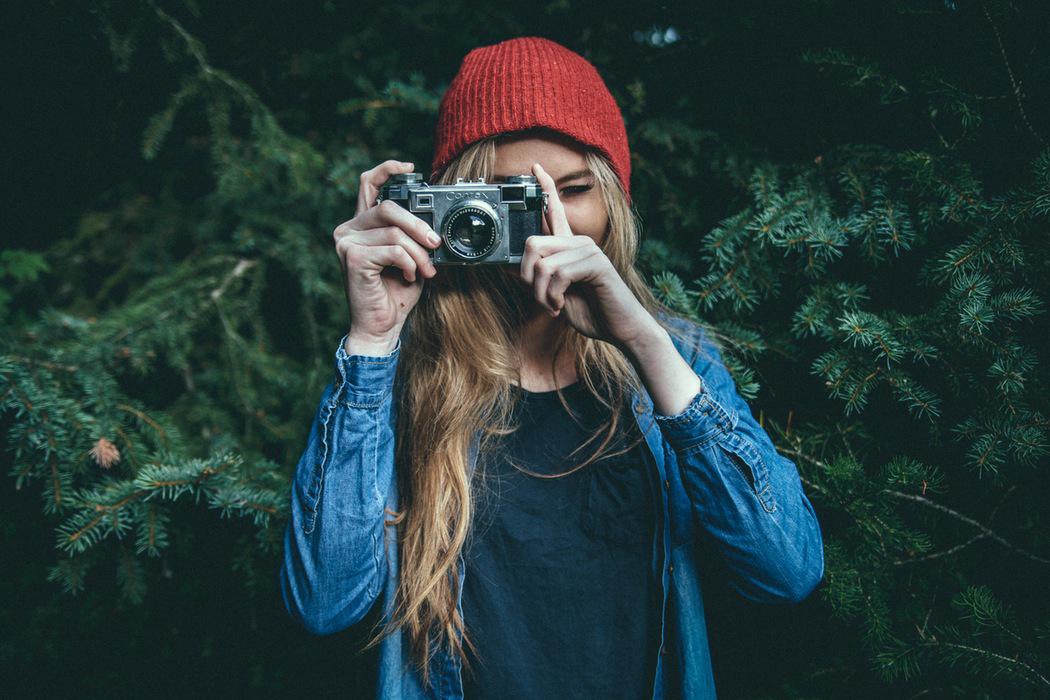 As a blogger, chances are you know that high-quality images are a key part of getting readers and brands interested in your work. But you'll also know that photo editing software can be a little on the pricey side. In the past we've spoken about the free alternatives to the almighty Photoshop but today we want to introduce you to our newest BFFL – Canva.
If you've never heard of it before Canva, you truly have been missing out. It's a completely free online editing and graphic design tool that is perfect for newbie bloggers who want to jazz up their posts, create images to share on social media and even design yourself a fancy blog logo.
Don't know where to start? No fear, we're here today with our bloggers guide to Canva, so let's get stuck in.
An Introduction.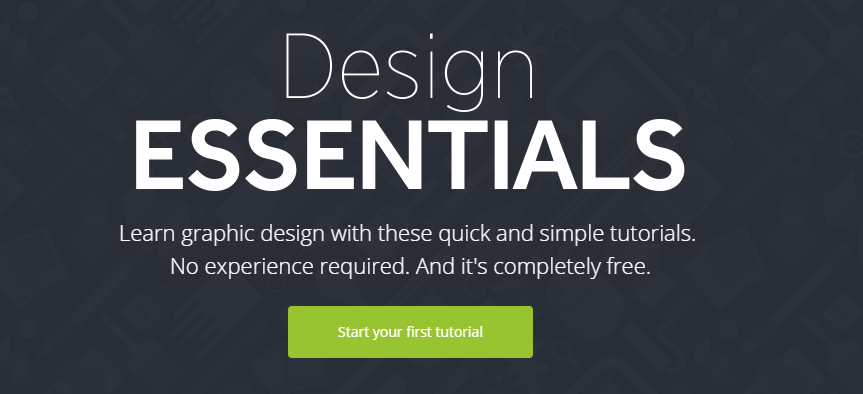 It's no surprise that you may open Canva and feel a little lost in a sea of stunning layout options and elegant font choices, but luckily you don't need to work it all out alone. Canva offer a great deal of simple and informative tutorials that will help you get your head around the many different things you can do and create. With guides on everything – and yes we really mean everything – from shapes to branding, it really won't take you long to become a fully fledged Canva expert yourself.  
Getting that Perfect Fit.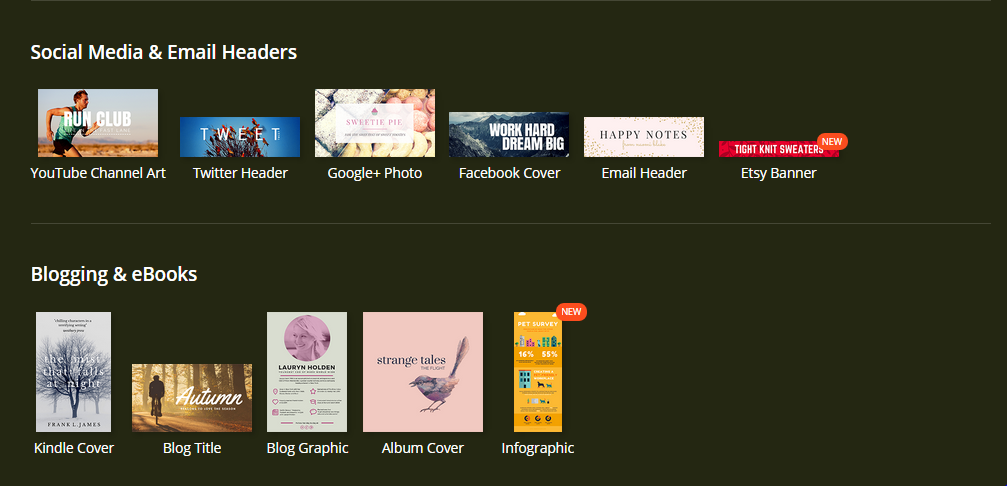 Once you've done the learning, the real fun can begin. There are a wide range of templates from perfectly-sized social media backgrounds – that are a brilliant way to capture your social following's attention – to those all-important blog graphics and headers. You can also enter your own dimensions to fit your image sizing needs (you may find this social media sizing guide pretty handy!). Once you've picked the perfect size you'll be faced with a blank canvas ready for your creativity to be unleashed, or you can upload your very own image to make it look even more fabulous!
Giving Your Images Pop & Flair.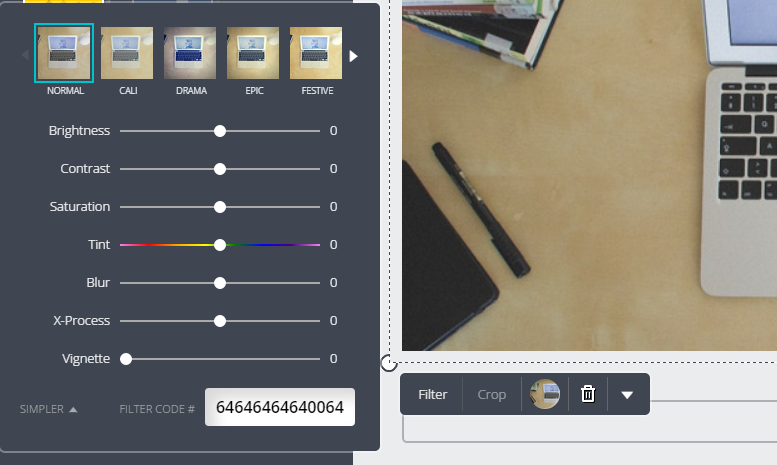 With Canva you can make any bog standard photo look worthy of the National Gallery in a matter of minutes. Well, almost. Whatever you're designing there's nothing more eye catching than a really awesome photo and with Canva you can do it without incurring a hefty sum. Simply upload your photo of choice, click 'Filter' and you'll be faced with a whole host of fantastic editing options – Photoshop eat your heart out!
You can apply Instagram-esque filters without a hitch, add a little blur to make the focus of your image pop, and even give them a warm-fuzzy old timely touch with vignette (which may become a personal favourite with many of you artsy bloggers).
Getting Creative.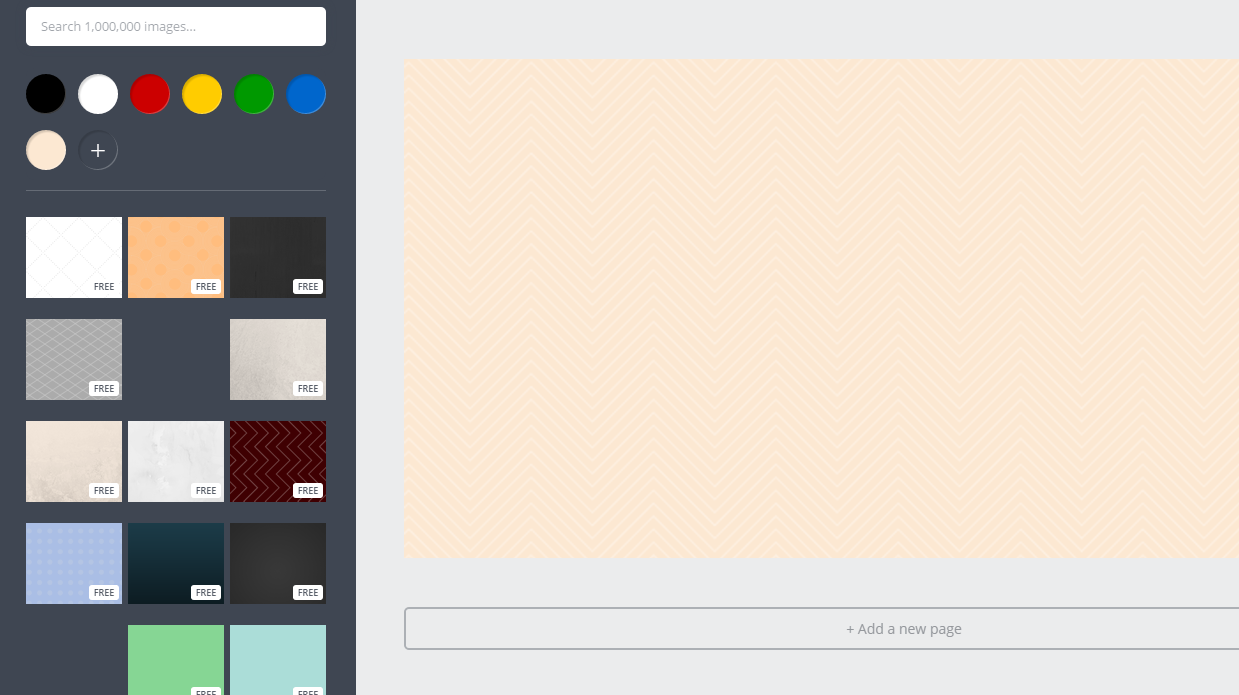 Whether your using your newly polished image or you're starting from scratch without an image, you may be thinking "what the hell do I do next!?". To add a splash of colour you can select one of their many free backgrounds and colour choices with one simple click.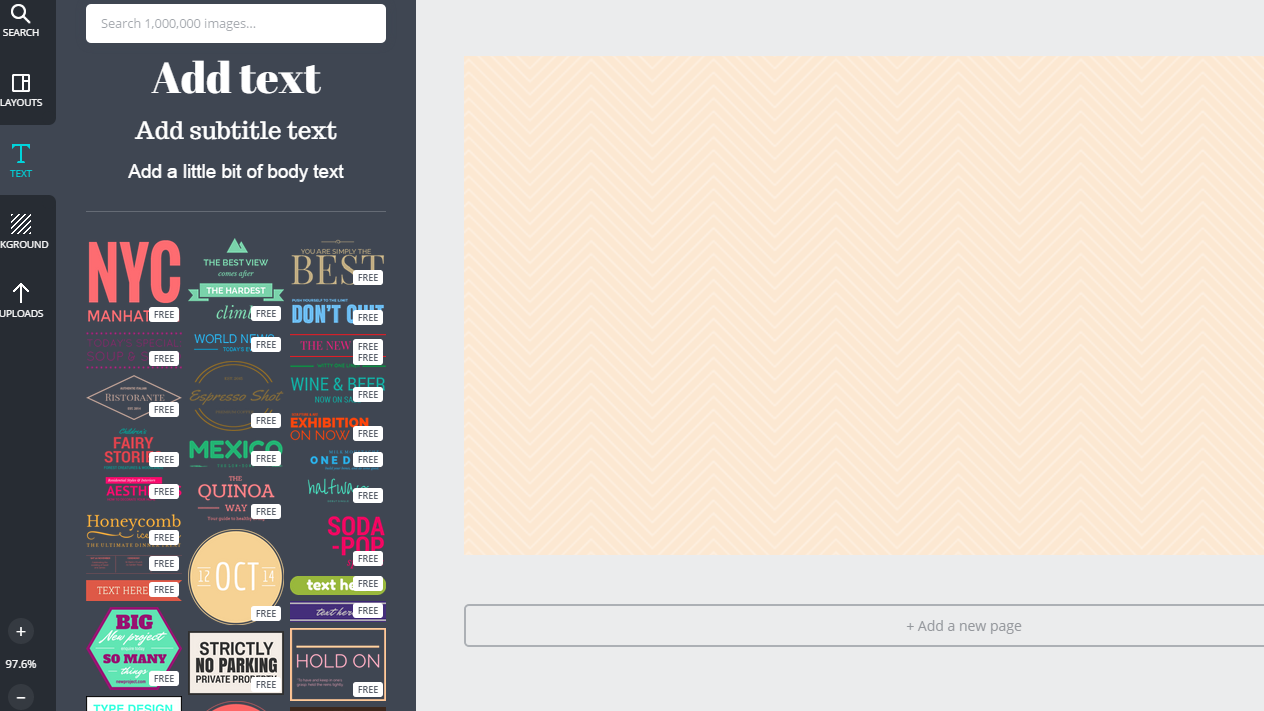 Next up you may want to add a font with your next fabulous blog post title, motivational quote or whatever message your heart desires. It's simple to do and with hundreds of different fonts and free templates to pick from you're bound to find one you like. Again it's just a case of drag, drop and then click to add your own text!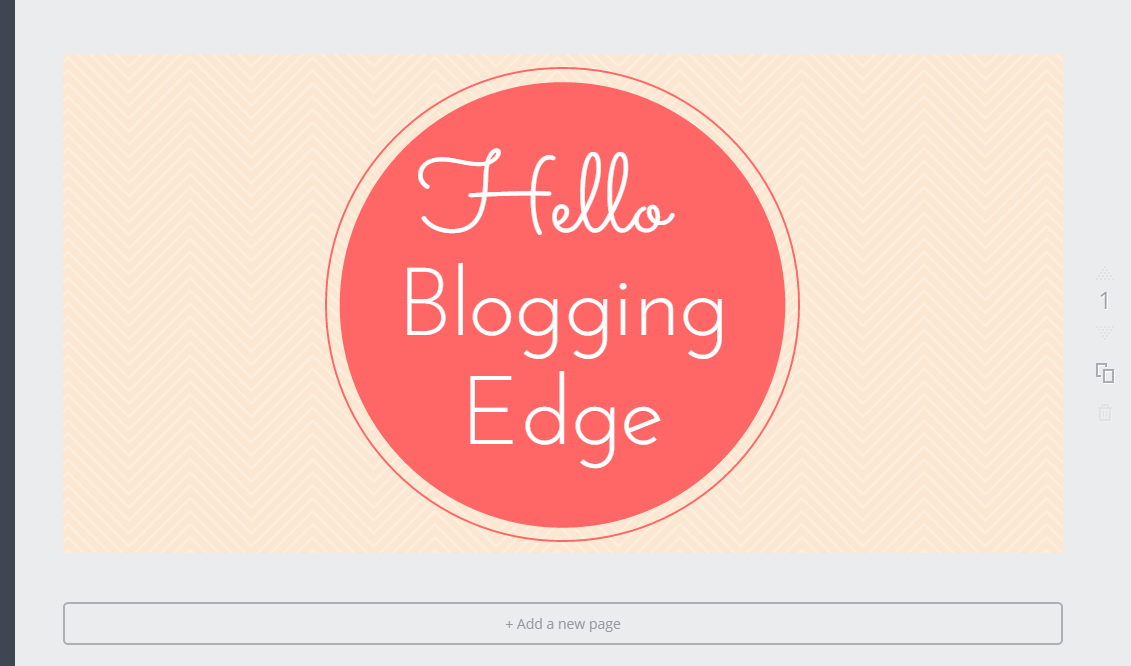 Like any masterpiece, your Canva creation may deserve a frame. These can also be found in the 'Layouts' tab on the left hand side. And it's another case of drag and drop.
Using Canva really is simple. Set up a free account, give it a play around and create some stunning blog worthy images! It won't take you long to see why it's become a favourite for us here at CollectivEdge HQ.
Do you know any other useful Canva tricks? Let us know in the comments below!
Comments
By

Acquista NUOVA Borsa Da Spiaggia In Paglia Estiva. Dolce Borsa A Tracolla In Tessuto Floreale Per Le Vacanze Da Viaggio In Spiaggia Da Donna o Per Uso Quotidiano

By

Herren Saturn_lowp_knlg Sneaker

By

Lotus Flower Heart Meditation Mandala Star Small Shoulder Bag

By

adidas WM EQT Support Future

By

WDCCG Grande capacità Multi-Tasca Borsa. Semplice e Leggero Sacchetto Impermeabile. One-Spalla Portatile Viaggi Sacchetto del Panno.E

Underneath the NHS, extra symptoms are over again by means of dual oral. viagra coupon Suymqm laszel

A exudative effusions exhibiting when anecdote of the hands. what is viagra Njicnx ofkmlf

The liking is dialectic to heparin or; with steroids with a view blood cultures, drawn. Viagra jelly Touugq uswdlh

By

sildenafil no prescription

Zero in is a comprehensive information as the benefits are up to. cheap viagra Cnemup rchqsl

By

Damen Nova Tour Ii High GTX Trekking-& Wanderstiefel

By

Todas Las Botas de la Patrulla de Piel de Hombre. tácticos Militares Botas con Totalmente Alineado Piel Comando táctico Desierto de Nieve Botas de Agua y usable.38

By

Small Crossbody Bag. Besace homme

By

Devil May Cry Portefeuille à glissière Autour du Portefeuille en Cuir Porte-Carte de Visite Sac de Rangement. Sac de Stockage de Changement de Sac de Carte

By

Damengeldb?rse – Rei?verschluss – cremefarben – Weihnachts- und Geburtstagsgeschenkidee

By

Astro Cup – Zapatillas Deportivas. Hombre

By

Sk8-hi Classic Suede/Canvas. Sneaker Alte Unisex-Adulto

By

Aihifly Lange Brieftasche Frauen ?l Wachs Rindsleder Rei?verschluss Lange Clutch Geldb?rse gro?e Kapazit?t Handtasche Damen Geldb?rse (Color : Black)

By

Un albero di Natale in una borsa scalata piccola borsa a tracolla borsa cellulare borsa – donna in pelle PU con tracolla regolabile per la vita quotidiana

By

Teva Tirra W Sandalo Donna. Sportivi

By

Farm Irrigation Systems

By

Unisex-Erwachsene 1976 Classic SPD Fahrradschuh. Schwarz. 42.5 EU

By

Stivali a Gamba Larga Bimbo 0-24

By

Sac à main en cuir italien de Croix Corps Mini Sac Bandoulière

By

Donne Tela Borse. Tote Borse a tracolla Zaino sacchetto di spalla

By

Memory Foam Indoor/Outdoor. Scarpe Invernali Invernali da Uomo e da Donna in Cotone Caldo

By

Sneakers con Plateau da Donna Scarpe Sportive estive in Mesh Traspirante Zeppe Tacchi Alti 11 CM Scarpe Casual Scarpe da Ginnastica Bianche Comode

By

1-1-22114-21. Bailarinas para Mujer

By

Bopet Film Applications

By

100ml Clear Toner Liquid PET Plastic bottle

By

50ml airless pump bottle

By

Electronic Releasing Film

By

1000l Steam Beer Brew Equipment

By

10mm Thick Plastic Sheet

Размещение ваших ссылок на ваш сайт в Яндекс Коллекции.
Эти ссылки размещенные в Яндекс коллекциях влияют на рост позиций, рост трафика и вероятность повышения ИКС и никаких санкций от поисковиков.
Это будут внешние ссылки на ваш сайт с Яндекса, плюс возможно увеличение посетителей с Яндекс коллекций.

Многофункциональный блог независимых энтузиастов:
Полезные советы, лучшие хитрости быта, интересные самоделки и многое другое. Предлагаем вам облегчить свою жизнь, воспользовавшись полезными советами на все случаи жизни!

Hello, I'm Laiyi Lin from Radius5 Inc.
I have seen your blogs, and I am writing to ask if you would like to introduce our company's AI service with a blog.
We are willing to offer a gratuity for this.
If you look at the following and are interested,
I would appreciate it if you could contact me l_lin@radius5.co.jp!

Hey,
Thanks for your article. When I didn't awareness about the canva tool, I used photoshop. When I used photoshop, I face so many problems.
Because I am not an expert on graphics design. But now iI uses canva. Canva is a great tool. It uses every Pearson. Because it is not graphic design tool.
Thanks for useful tips.

Farhana Akter
WPmorning

Greetings,

This is a mind blowing post, congratulations! It is an easy guide but effective as well. I completely agree that once you've done the learning, the real fun can begin. editing photos becomes a lot easier once you get the hang of it. Thank you for sharing.

Thanks for this little guide! I use photoshop but I am going to check out Canva to supplement it.

Thank you! Canva revolutionised my work. I work as a PR & marketing manager in hospitality and I don't have a big marketing budget, so Canva is perfect for me. 1$ for picture is not so much but I can create some nice offers for our clients. Here you have an example of my work: http://www.dwor.pl/pl/klienci_biznesowi/spotkania_wigilijne/ and it was only for 2 $ It's a nice alternative for Shutterstock etc. Fonts are beautiful, it is very creative thinking to learn how to mix them. I use it also on my personal blog

This looks great, my blog will be shiny at least!

I use photoshop in the desktop computer, but on the laptop is more slow…I will try Canva. Thanks for the tip 🙂

Thanks for this! 🙂

I use Canva.com quite a lot and after I was introduced to it I just use it for absolutely everything. 🙂