Announced: The Winner of Our Perfect Pizzas Blogger Competition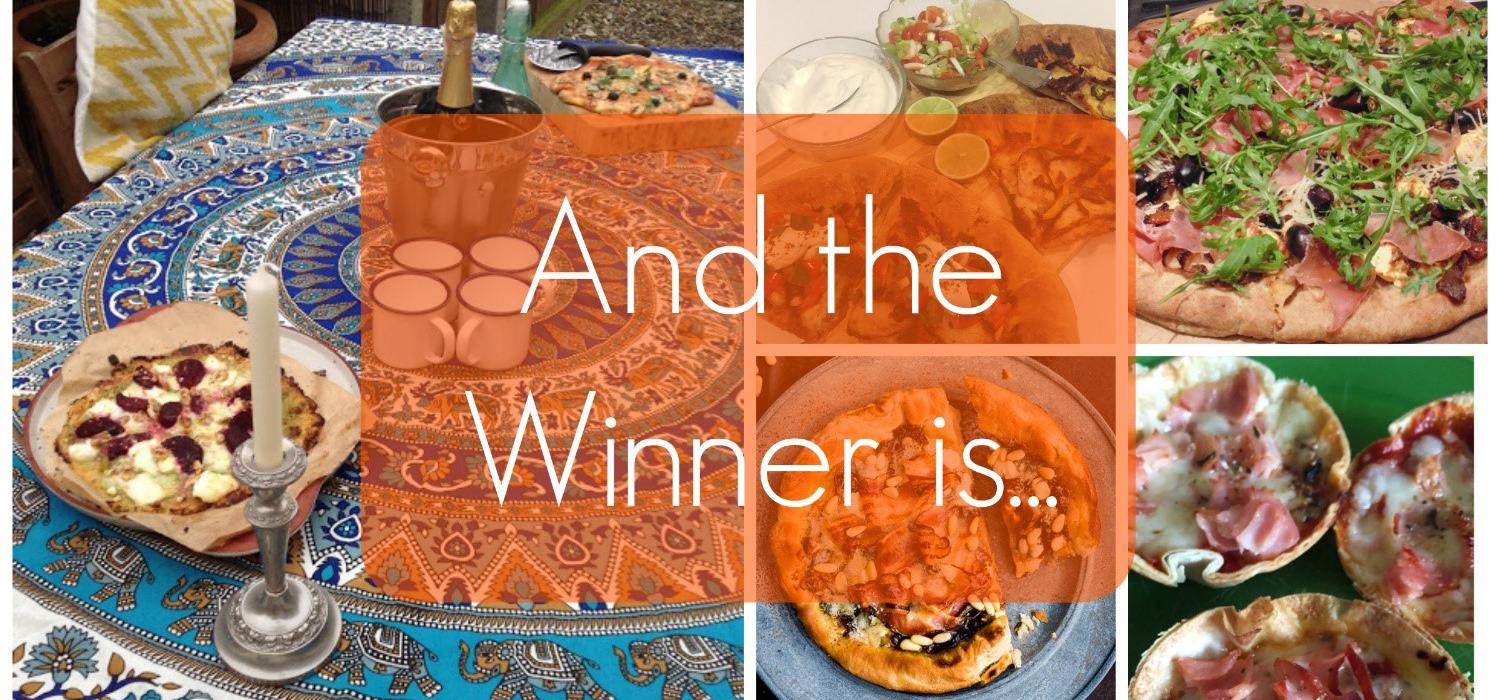 Back in February, we challenged you bloggers to share your favourite pizza recipes with us as part of our Perfect Pizzas Blogger Competition – and boy, did you deliver!
You've posted recipes that set stomachs a-rumbling and mouths a-watering all over CollectivEdge Towers. And your reasons for loving al fresco dining have certainly got us feeling ready for summer!
It was difficult to pick our finalists – so difficult, in fact, that we had to throw an office pizza party to decide our favourites (strictly in the name of research, of course!).
Eventually, however, we managed to pick our top five entries – and we've made them all into recipe cards, perfect for saving and sharing. Simply scroll down to view our five finalists, and to find out which one is the lucky prize-winner.
Finalist #1: Balsamic onion, feta & Serrano ham pizza – Melanie's Fab Finds
We couldn't resist the authentic Mediterranean flavours of this scrumptious looking pizza – and when we discovered that it's healthy too, thanks to its wholemeal flour base, that sealed the deal! Read the original post here.
 Finalist #2: Guacamole-stuffed crust fajita pizza – Just Call Me Lynz
Who says pizza has to be Italian? Not Lynz, who saw our competition as the ideal opportunity to experiment with her favourite Mexican flavours. And we've got to say, the finished product certainly looks fit for a fiesta. Read the original post here.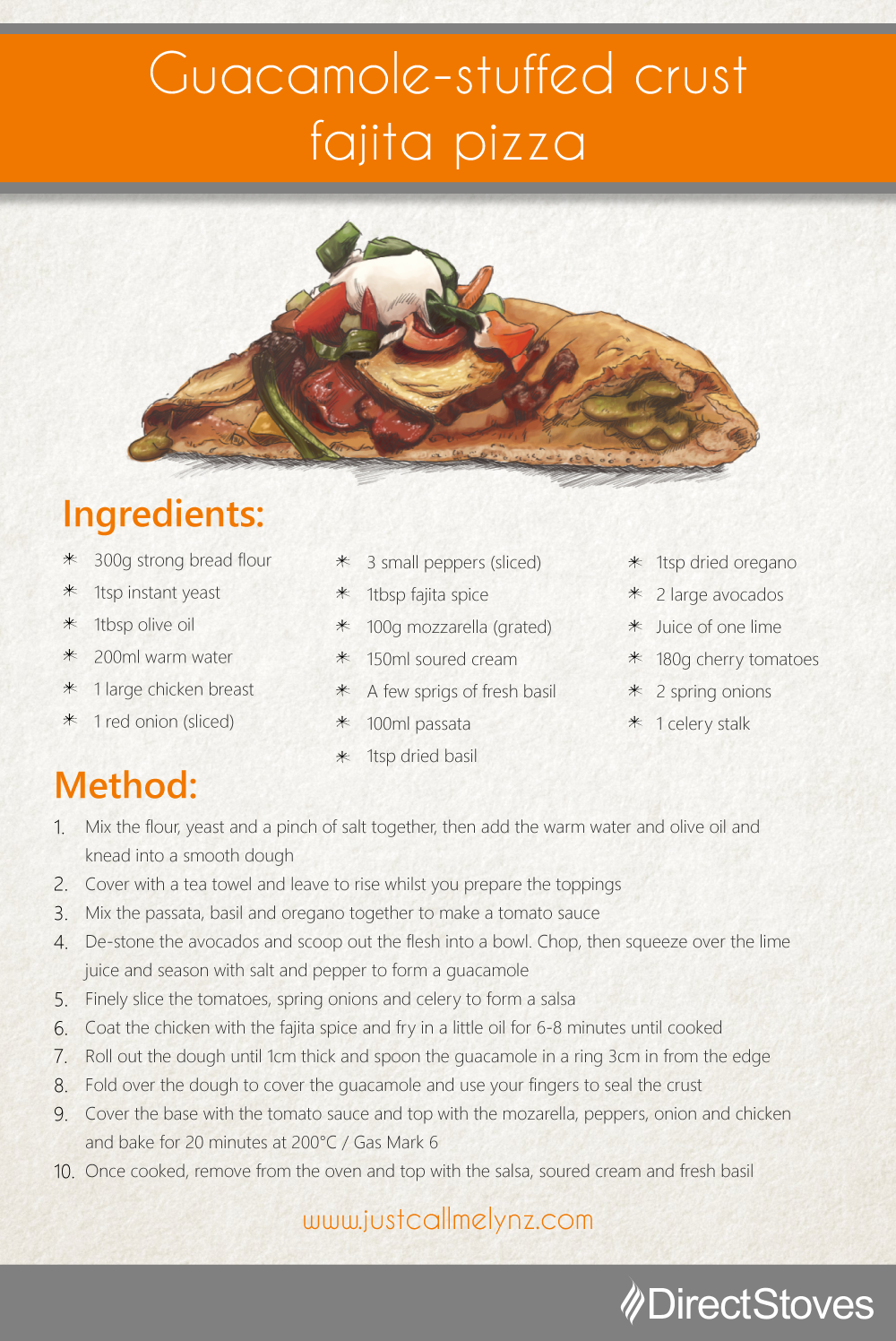 Finalist #3: Blue cheese and pancetta individual pizzas – Supergolden Bakes
We love the concept of an individual pizza, as it means everyone can enjoy their favourite flavour. If blue cheese and pancetta don't take your fancy, don't despair, as this blogger provided not one, but three recipe variations to try – read them all on the original post here.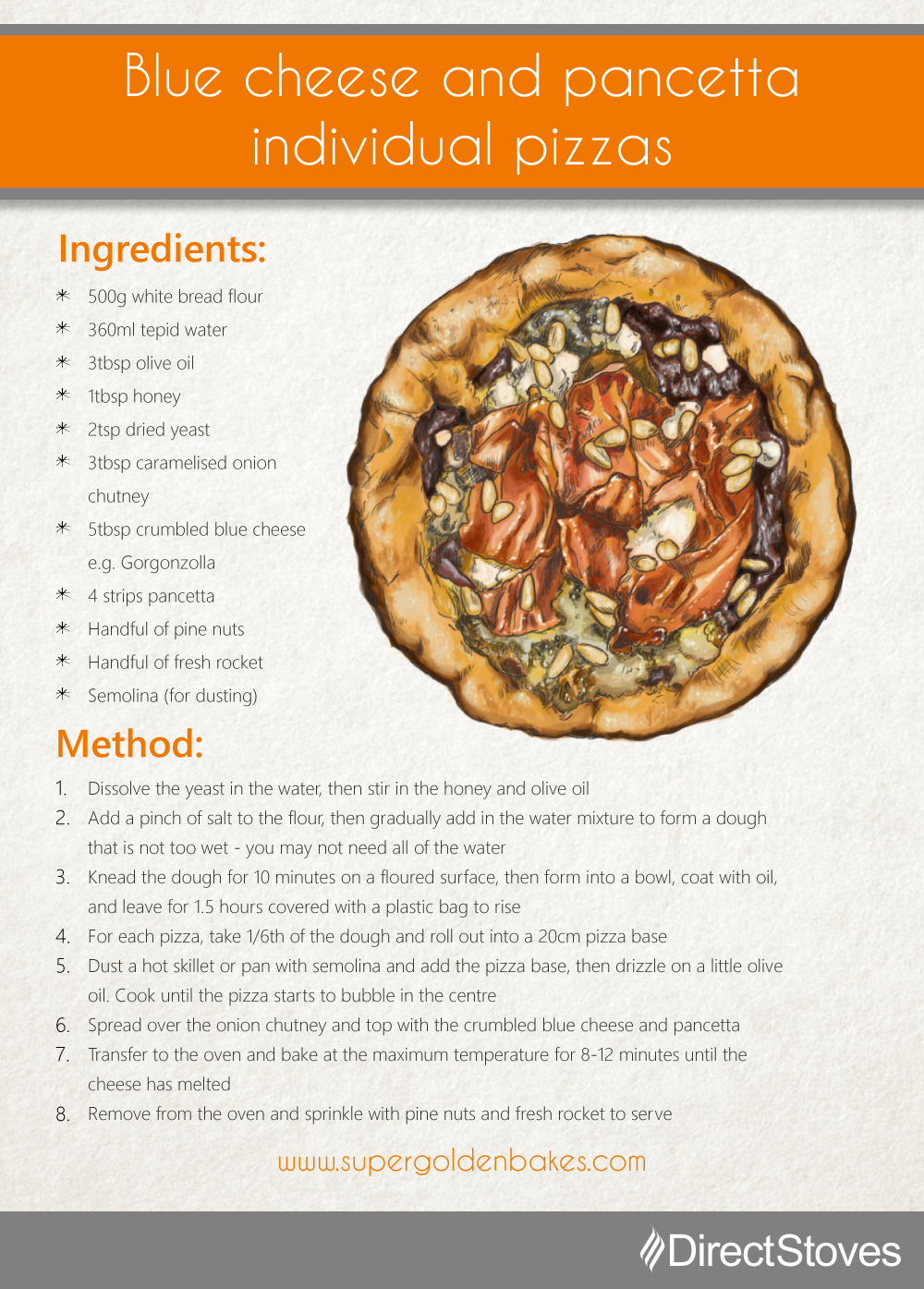 Finalist #4: Mini tortilla crust pizzas – All About A Mummy
Sometimes, you just want something quick and easy – and these pizzas are exactly that. They're simple to make, can be whipped up in minutes, and are also adorably bite-sized. Plus, kids love making (and eating!) them, as the original post aptly demonstrates.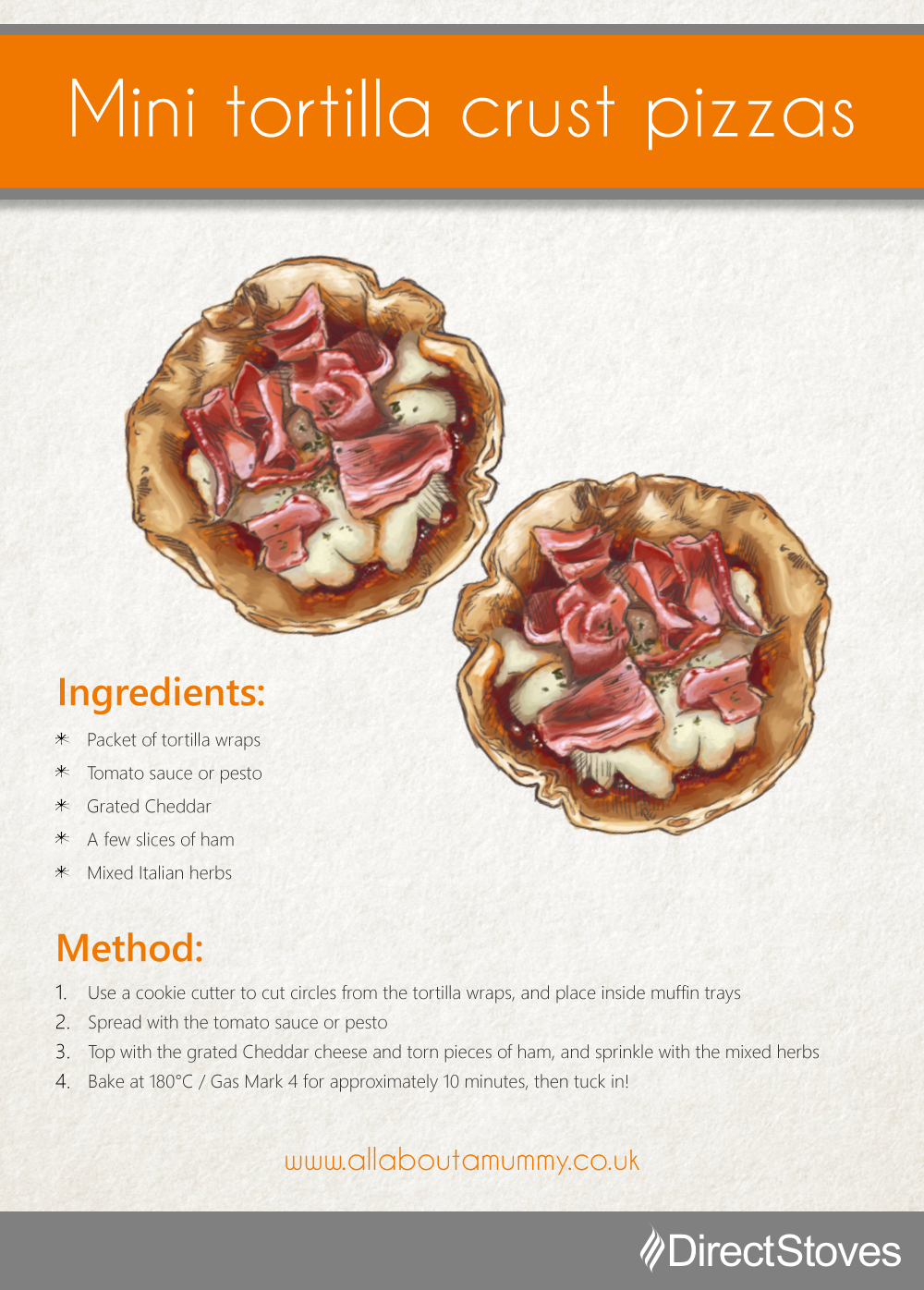 Finalist #5: Goat's cheese & walnut cauliflower-base pizza – The Inspiration Highway
We'll admit this bohemian pizza originally raised a few eyebrows in the CollectivEdge office, due to its unusual cauliflower base – but, once we had a taste of it, we were converted! Plus, the sweetness of the beetroot perfectly complements the saltiness of the goat's cheese. Read the original post here.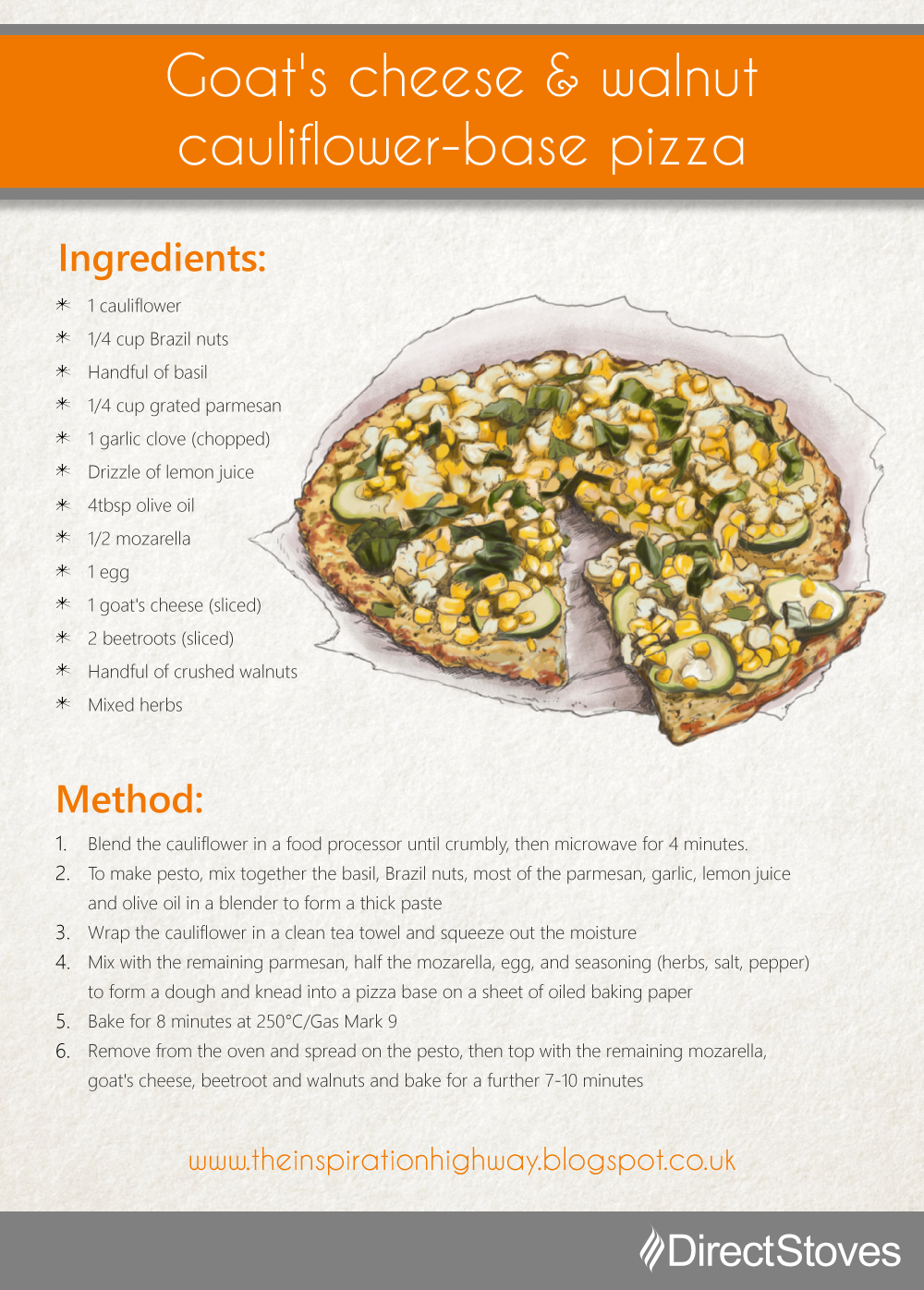 The winner of our competition – and proud owner of a brand new Stovey Trio Fire – was selected at random from our five finalists. We're happy to announce that our prize-winner is… Lucy Parissi of Supergolden Bakes.
Congratulations, Lucy – your new 3-in-1 BBQ will be winging it way to you shortly, courtesy of Direct Stoves. And, of course, a massive thank you to all our other finalists, and to everyone who's taken part.
Didn't manage to enter this competition? Don't worry – we'll have plenty more in the future. In the meantime, why not have a go at cooking one of the delicious pizzas above? We'd love to hear how you get on in the comments below.
Comments