Announced: The Winners of our August Competitions!
August was an awesomely busy month for us – you can check out some of what we got up to here, including our first ever Pinterest competition and a garden-styling themed giveaway for bloggers.
And now comes the moment you've all been waiting for – it's time to reveal the winners!
Style Your Space to Win a BBQ
We challenged our members to style their garden ready for a cosy BBQ meal, for the chance to win a luxury BBQ from Direct Stoves.
The weather was against us towards the August 30th deadline but some of our fantastic members bravely wrapped up warm and headed outside to makeover their garden.
We received some lovely entries but there can only be one winner, and it was Sarah's entry from Always a Blue Sky Girl that we thought most looked the BBQ the CollectivEdge team would like to go to!
Check out some photos below of her gorgeous al-fresco dining area she put together for this competition – and soon there'll be a fancy chrome BBQ standing next to it!
Pin a Party to Win £100 of Party Supplies
Our first ever Pinterest competition was a massive success, so you may well see more of these coming soon!
We teamed up with All About Party Bags to give away a £100 gift voucher to spend on their party supplies.
You all came up with some wonderful, inspiring Pinterest boards based around your favourite party themes, but the one we most liked was June Grist's Garden Wildlife party with its healthy insect cracker snacks and lantern beehive decorations!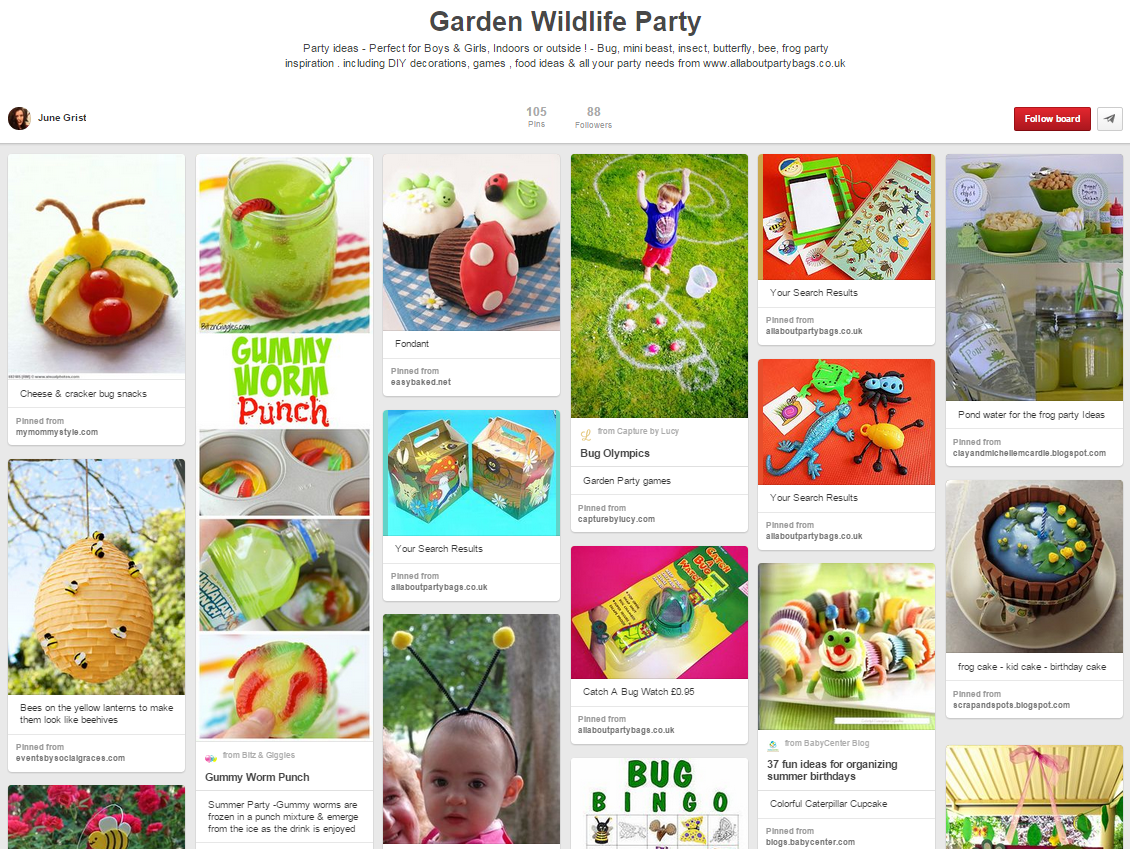 Coming up next!
We're super close to launching our next competition which will have an eco-friendly twist. If you're up for the challenge of living without your washing machine for a week, get in touch at hello@collectivedge.com or keep an eye on the blog where we'll be announcing more details soon!
Comments