Everything You Need To Know About Sidebar Badges (And How They Can Help Your Blog)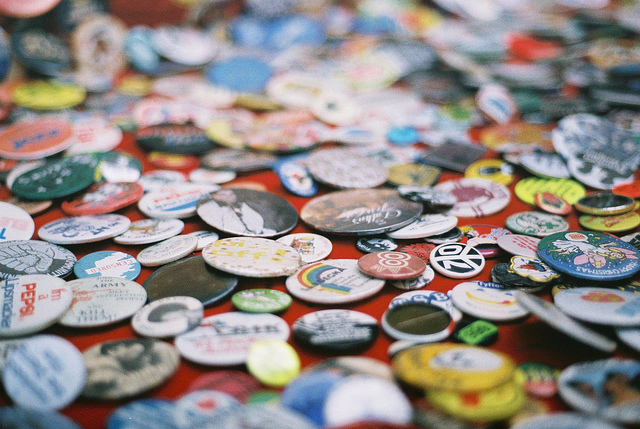 Image by Ellen Munro
Badges are the tags you'll often see running down the left or right-hand side of a blog, known as sidebars. There are many different types of badges; it's up to you to decide to display as many as you can get your hands on or none at all. If you're not familiar with badges, or can't decide which badge is best for your blog, read our low down on the different types, what they can be used for and why you would want to use them.
Nominations and Awards
Nomination and award badges are as simple as the name suggests. An example would be if you were awarded it from winning a blog competition. Having this type presented on your blog shows you've gained recognition in the blogging world, something many strive to achieve.
An awards badge can even keep users on your site for longer as they can see that it must be a well-established blog. It also shows you take pride in your blog and what it has accomplished. Equally you may be looking to enter your blog to awards to gain more recognition – just don't forget to remove old nomination badges once the competition has passed.
Community
If you work with blogger engagement outfits, like CollectivEdge, this type of badge will let businesses know quickly and easily that you are PR friendly. If you're interested in working with brands, e.g. looking to do a product review, then this is the badge for you. Sometimes displaying a badge is a mandatory requirement of signing up to a blogging community but where you choose to display it is up to you.
Buttons
Buttons are very popular, however are slightly different to badges. Examples of a button are the social media ones that direct you to the bloggers' Twitter, Facebook, Pinterest etc. As a blogger, this is a way of guiding readers to your other channels of interaction and a clear display of where you can be found when not blogging. A button can also be the kind you create to advertise and link back to your own blog.
Button swaps are often a great idea to get involved in. This is when two bloggers will swap buttons to each other's site and will display it on their blog. This can work as a form of mini (and free) advertising for you as it makes your site easily accessible to a realm of new readers. Not only that, but displaying badges on behalf of other bloggers demonstrates a sense of community and shows it is one you are happy to be involved in.
Sponsorship
Now this is where the money comes rolling in (well, maybe not that fast, but it pays!). It takes a lot of hard work and dedication to get to the point of having blog sponsors but it's worth striving for as sponsorship can cover the cost of web hosting and other costs associated with running a website.
A sponsor badge will most likely be square or rectangular and situated near the top of the blog – where readers are most likely to look. Typically the blogger or brand paying to advertise will design the ad themselves, but you may need to work together to ensure the design is the right dimension for your sidebar.
Of course not every blogger feels that badges are right for them. Should you have a badge on your blog? That's entirely up to you; we're just here to offer you the lowdown. How do you feel about badges? Do you display them on your site or do you prefer a more minimal sidebar?
If you're a CollectivEdge member and would like to add a CollectivEdge badge to your site you can pick one up here.
Comments