Buy Nothing Day: Top Five Thrifty Bloggers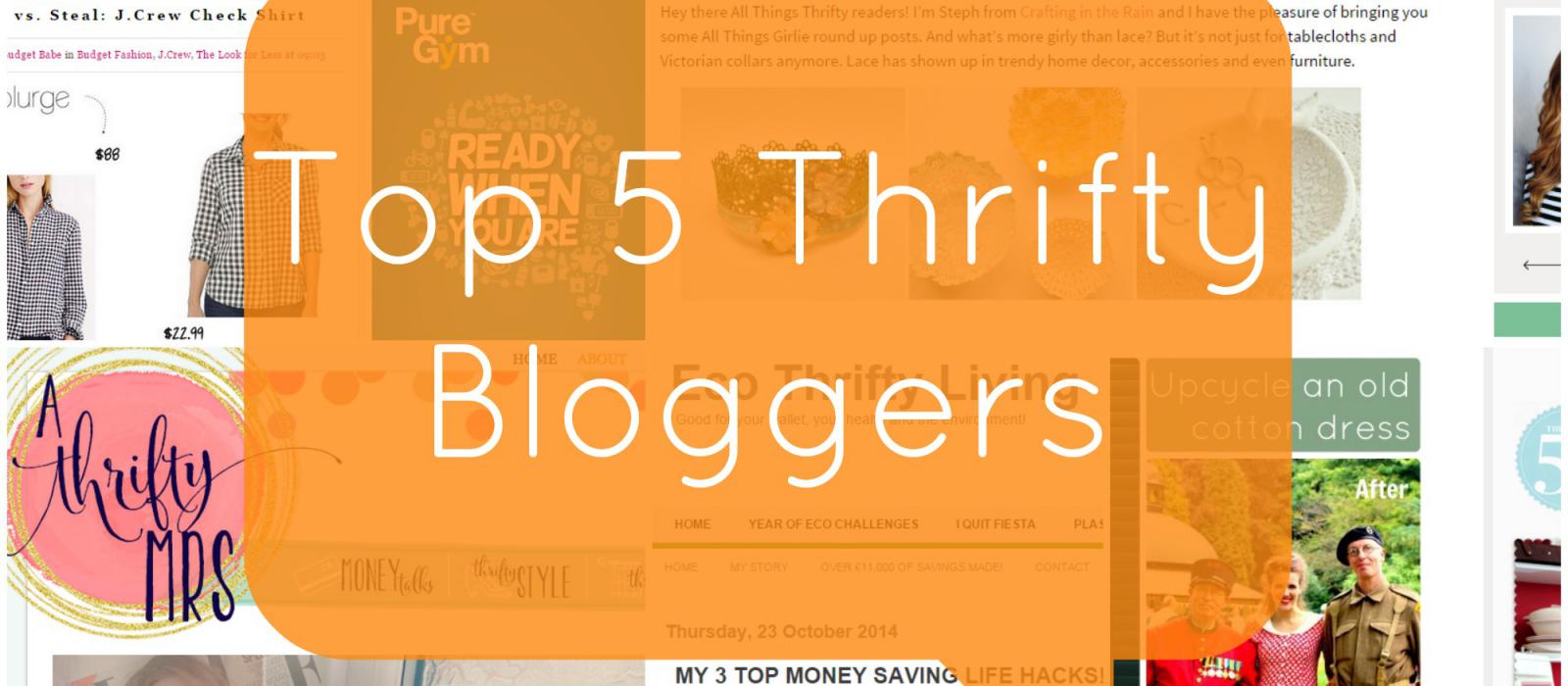 Buy Nothing Day falls on 29th November 2014 and is designed to encourage people to dump the tote bags and credit cards and officially switch off from shopping for a whole 24 hours; which is a lot harder than you'd think.
Consumerism is so engrained in our everyday lives; many of us will find it very difficult to go through a whole day without spending any money. Using public transport, for instance, parking, and resisting the temptation to splurge on that 'essential' cup of coffee on the way to work. Many of us could fail the challenge before 9am!
Buy Nothing Day was created to highlight the environmental impact of consumerism and to make us more aware that our compulsion to spend, on things like 'fast fashion,' has ethical consequences. Developed countries for example, represent only 20% of the world's population, yet we consume around 80% of the world's natural resources. It is clear that our current spend-happy habits are therefore not sustainable and major changes in attitudes are needed.
Luckily, the five following bloggers are committed to the thrifting cause and dedicate their time to coming up with numerous ideas for upcycling, reusing and bargain-hunting, in the hope of inspiring others to do the same. Here for you now are CollectivEdge's top five thrifty bloggers: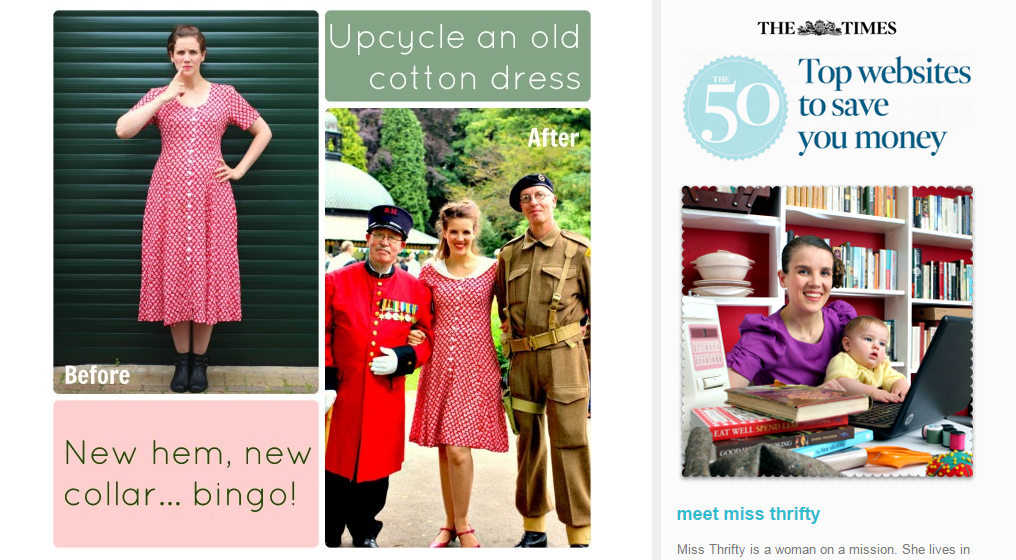 Thanks to her careful budgeting and handy DIY skills, Miss Thrifty was voted by The Times as one of their top 50 money saving websites as well as the blog making CollectivEdge's Bloggers Running Britain list in 2013. Her posts cover everything from money advice, to fashion and beauty, to holidays, weddings and food. But of course her transition into becoming a top bargainista wasn't easy.
In her Why I Love Debt post, she reveals that her commitment to strict financial planning came when she and her husband were deep in debt and in need of a radical change in perspective. In her own words,
"(Budgeting) taught us that to be happy, we really don't need very much. We don't need the lavish nights out. We don't need the food deliveries from Ocado. We don't need the designer gear that I ended up shunting onto eBay with nary a second glance."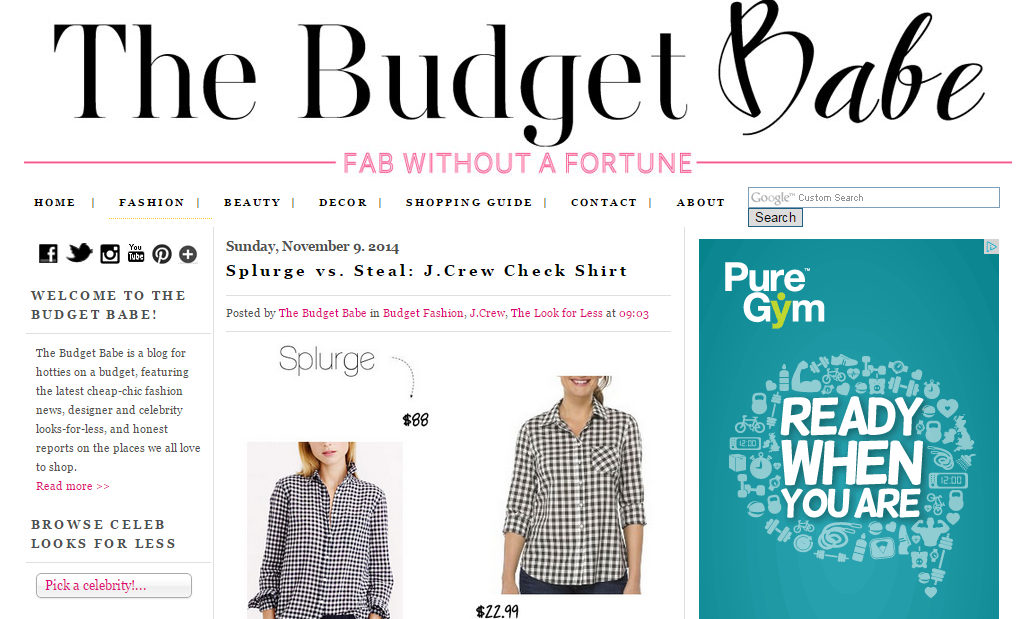 The Budget Babe brings you penny-pinching tips to get the most out of your wardrobe on a shoestring budget. The blog's creator, Dianna Baros doesn't believe in fast fashion and so takes her readers through the steps of achieving the latest fashionable trends with up-cycling, careful buying and styling tips, breathing new life into tired, outdated wardrobes. The Budget Babe also features posts on discount decor and beauty tips, so there's really no excuse not to check out her blog and become a budget babe yourself.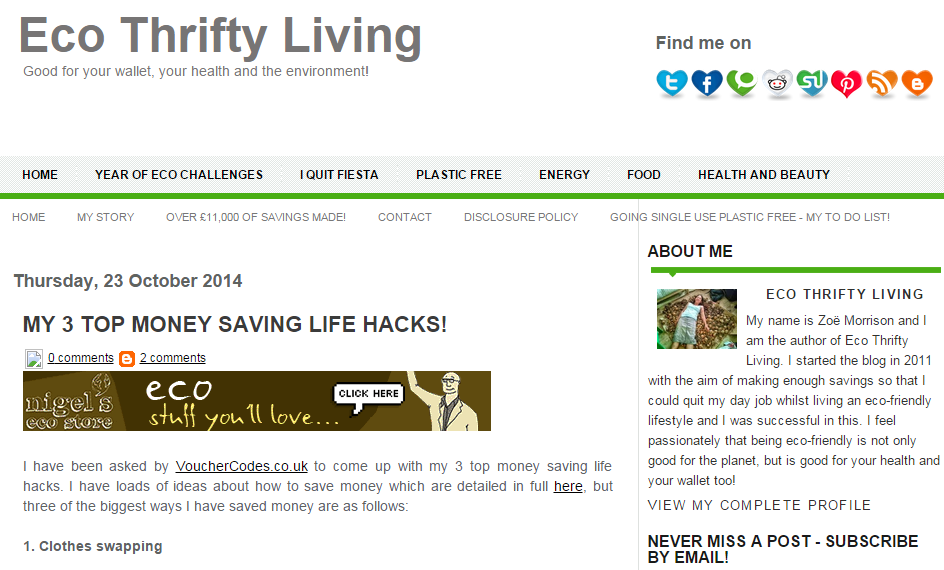 Ms Eco Thrifty Living (AKA Zoe Morrison) started her blog in 2011 while on maternity leave. She wanted to see if she could not only survive, but thrive in a one-salary household.
Zoe claimed that before she started blogging she had always been a fan of eco-friendly products, but she wondered just how environmentally friendly some of these products were and so she decided to put her supposedly 'green' spending habits under the microscope.
In this blog you can find tips on food, energy consumption and how she is attempting to cut all single-use plastics from her household. This blog makes for an inspiring read to anyone interested in recycling, reducing and reusing in all areas of their life.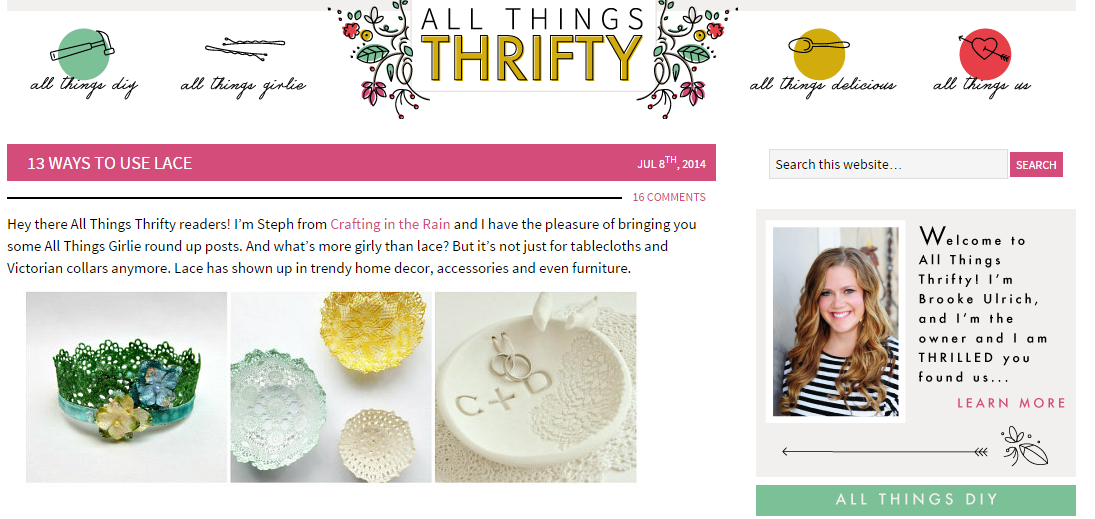 All Things Thrifty has a big audience of over 61,000 subscribers who keep coming back for the easy-to-follow tips and DIY tutorials.
Whether its fix-it jobs around the house or full-on room makeovers, the blog's author, Brooke Ulrich, wants to give her readers the confidence to tackle any job at home and not simply pay someone else to do it for them. This empowering blog features sections on food, DIY, interior design, fashion beauty and crafts.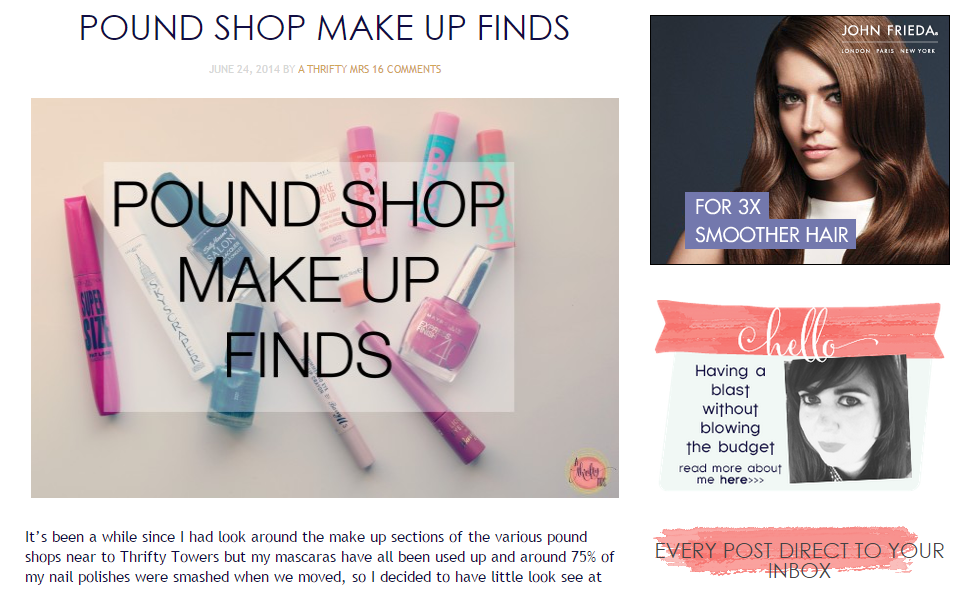 A Thrifty Mrs is the story of one girl from the North of England on a mission to live well on a teeny, tiny budget. Here she posts lifestyle, fashion and beauty tips, reviews, giveaways as well as posts detailing her experience of being in debt and advice for getting out of it. Mrs Thrifty is also social media savvy and gives tips for finding all the best voucher deals online by using techniques like hashtag searches on twitter.
So there you have CollectivEdge's top five thrifty bloggers. If you know of any other great money-saving blogs, give them a shout-out in the comments section below.
Comments
Thanks for promoting Buy Nothing Day! I'll definitely join in and have a look at all those blogs – I'm already a big fan of Eco Thrifty Living!

Besma (www.curiouslyconscious.com)