Celebrating International Women's Day: The UK's Top Five Feminist Websites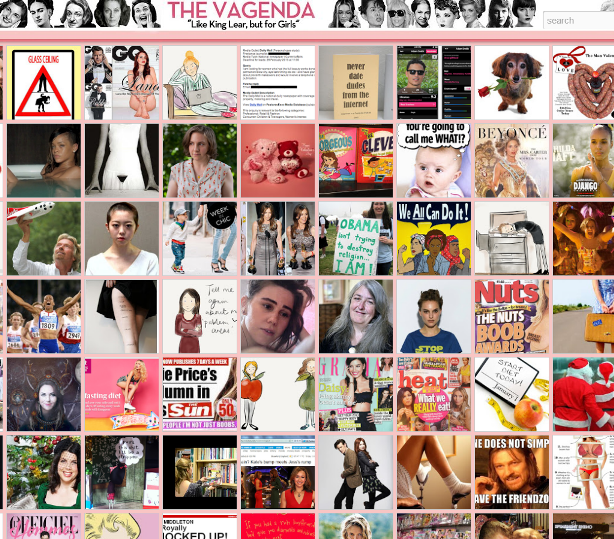 Tomorrow, Friday 8th March, is International Women's Day. Celebrated annually across the world, the day can mean different things to different people depending on the country they live in or the specific feminist cause they're fighting for or championing. Some use the day to focus on advocating social justice, others for highlighting violence against women, feminism in politics or equality in the workplace.
Here in the UK the quest for female equality is being marked by hundreds of events across the nation, and while we've come far there is still unrest surrounding women's rights in the workplace, and how the coalition Government and their austerity measures have impacted on the female of the species.
To mark IWD here at CollectivEdge, we decided to put together a list of five of our favourite feminist reads from the Blighty blogosphere.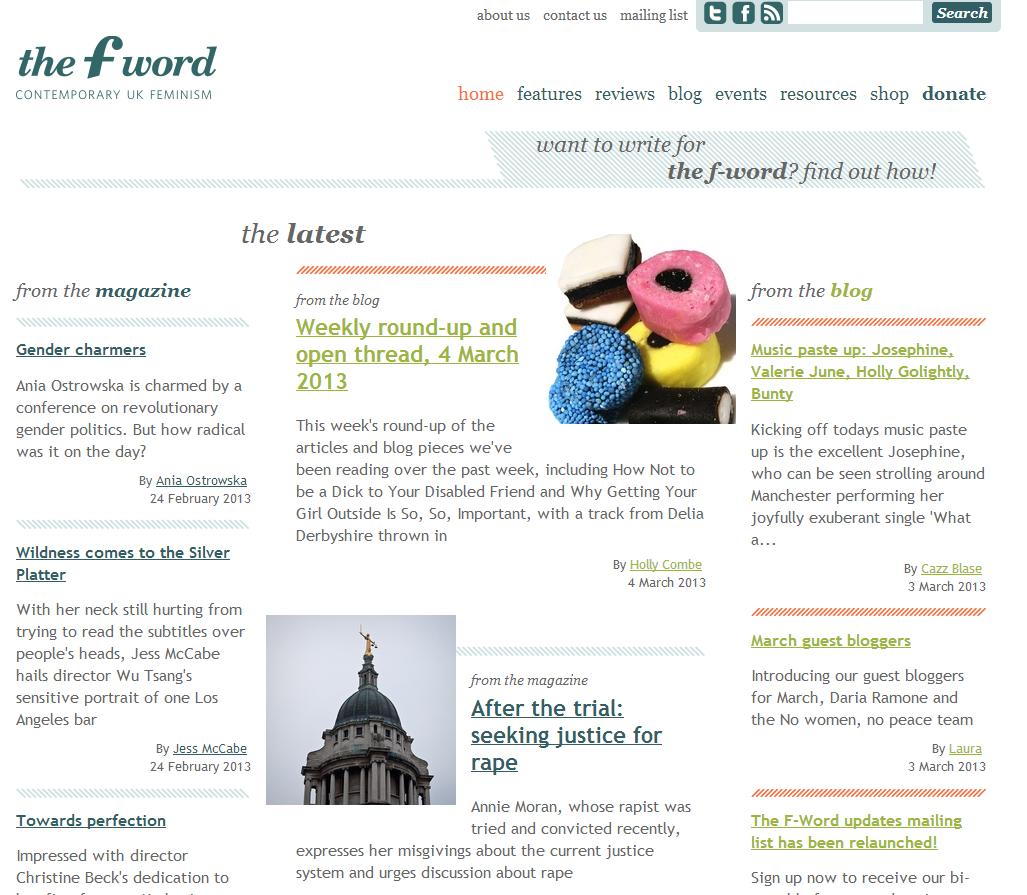 Since its creation in 2001, this online magazine has placed itself firmly at the front of contemporary feminism. Created as a resource for UK-based feminists, the site has grown to become the first word on feminism, with a host of contributors discussing sexuality, the language of feminism and working mums. Expect intelligent features, no-nonsense news and a host of reviews celebrating women in art, film, music and more.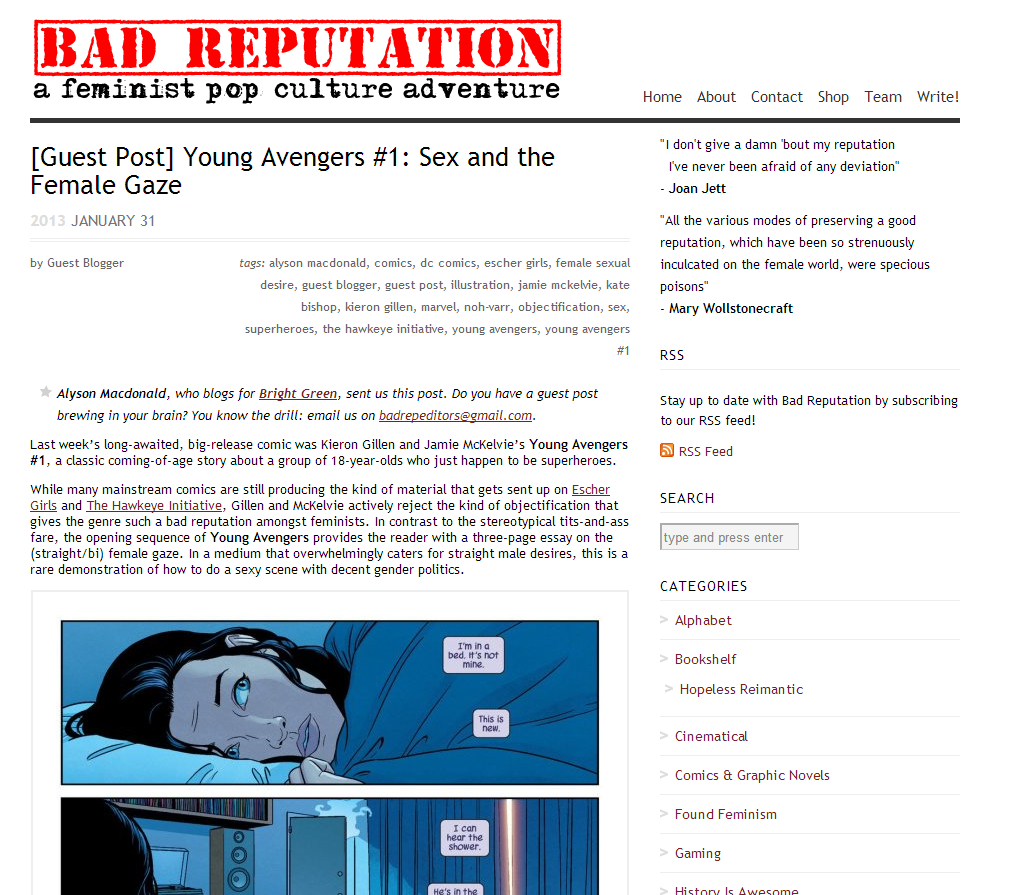 Mixing pop culture with feminism is how the folks at Bad Reputation roll, and their insightful commentary covers everything from advice on setting up a feminist club night to profiling the strong female characters in Quentin Tarentino films. Named after a Joan Jett song, the website aims 'Not to Leave It At a Rant' but to suggest positive solutions or alternatives to any frustrations they vent.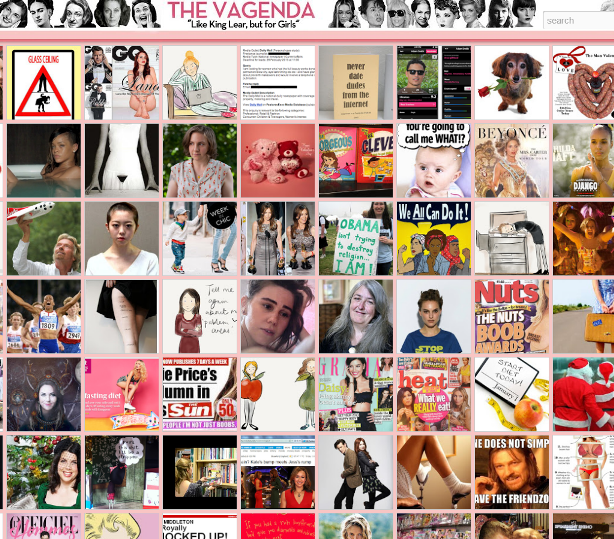 It's only being going for just over a year, but already the The Vagenda has become a firm favourite for readers looking for humorous, unflinching feminism. Founded by London-based friends Holly and Rhiannon, the blog covers female representation in the media, from inappropriate headlines on women's magazine covers to the dissection of the popular TV show, Girls.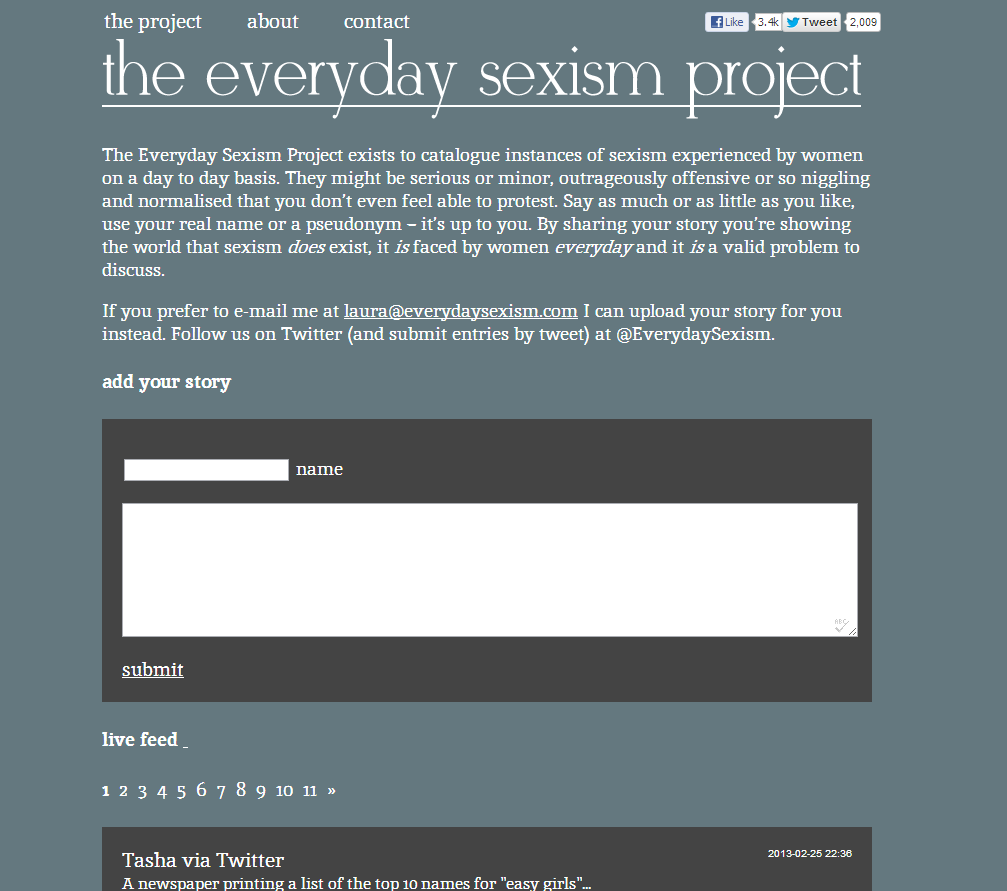 A project that highlights the daily issues women face, largely collated through their Everyday Sexism Twitter account. Revelations, confessions and tales of sexism in the workplace are listed as a live feed on this website. The project has inspired men and women to come forward and address the sexism they witness in their day to day lives and has currently catalogued over 20,000 entries.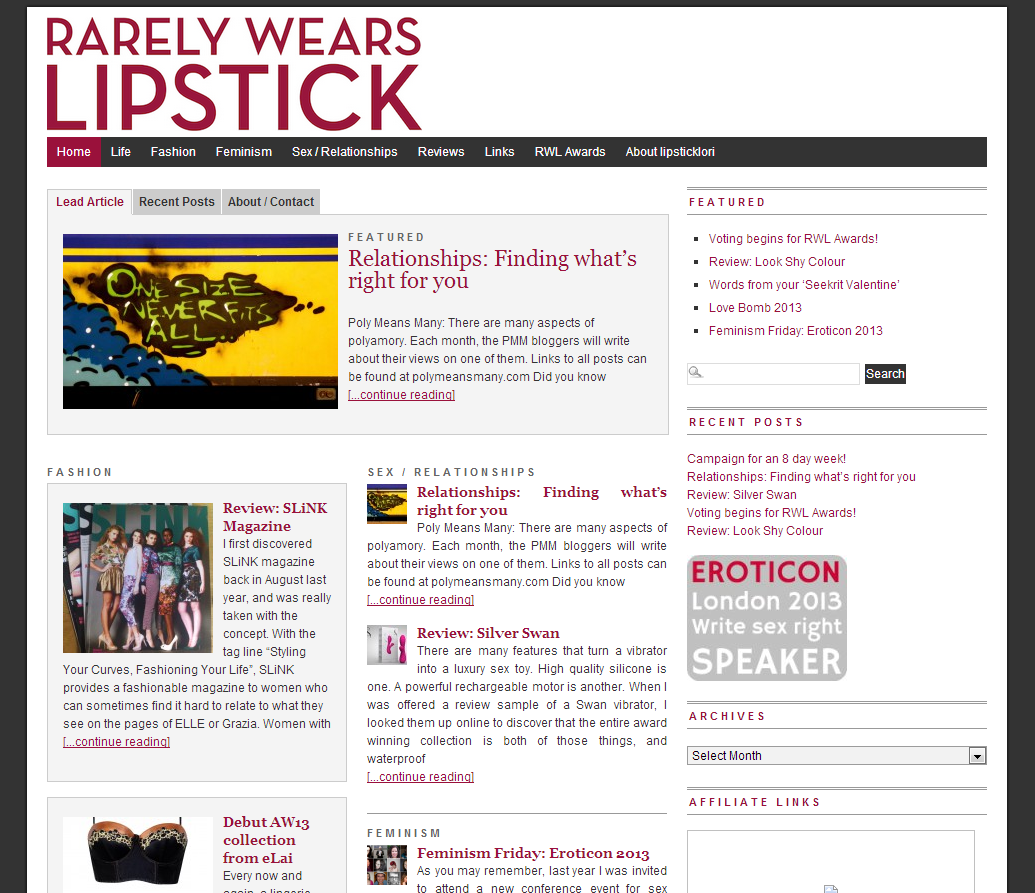 Rarely Wears Lipstick is the personal blog of Lori Smith, a former Bitch Buzz contributor and self-confessed 'vintage-loving sex-positive LGBT feminist'. As well as looking at body image and gender identity Lori also covers fashion, sex and relationships, and has just launched her own blogging awards, with categories that include feminism and body confidence.
Comments