How to Create Your Own Blogging Sanctuary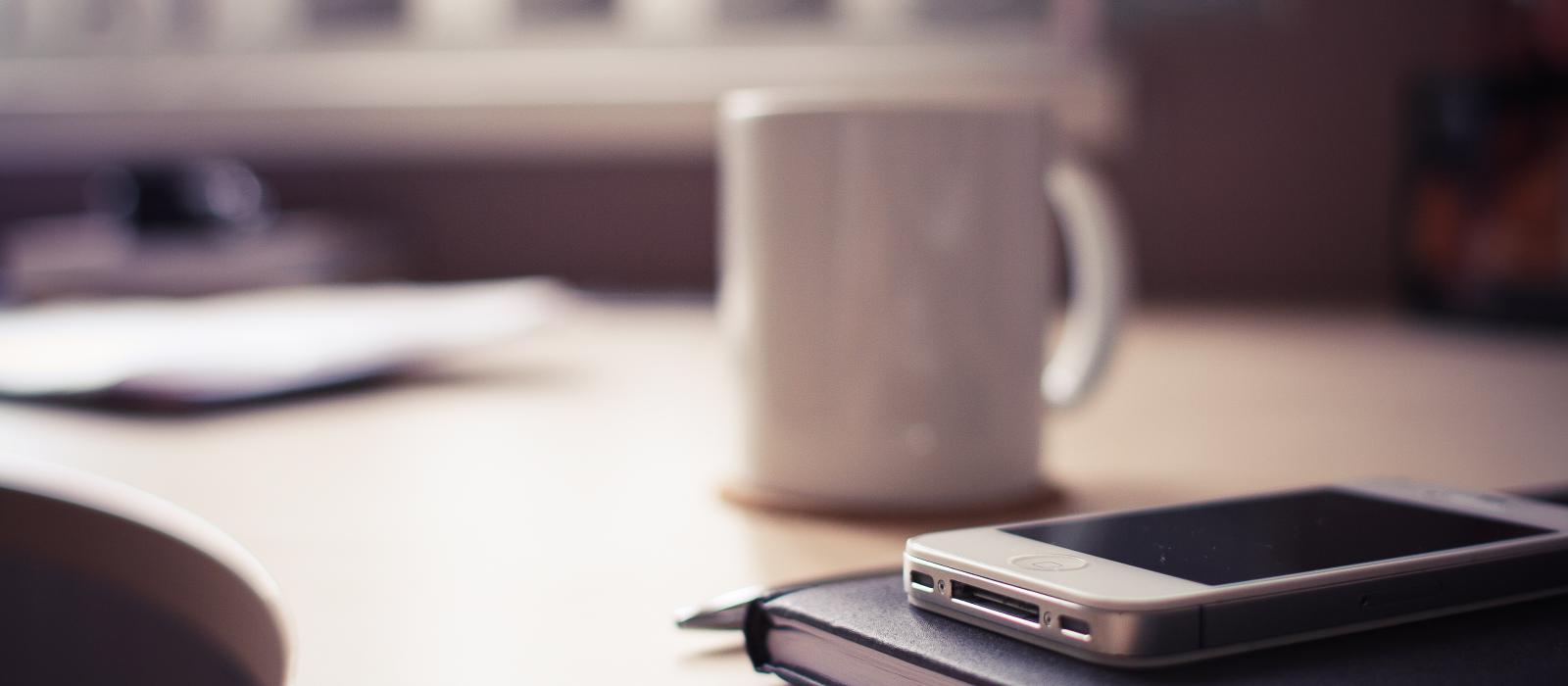 Image source
If you're a blogger, it's quite likely that your home is your office – and your office is your home. Working from home can be stressful. Your house is filled with reminders of your everyday life, from dirty dishes to bills and laundry. All of which serve as a distraction when you want to be writing away to your heart's content.
On top of that, there are added interruptions from family, flatmates and pets. To make it work, you need to create your own blogging sanctuary. Here's our guide to creating a space where you'll love to blog.
Create a Separate Space
Quite simply, if you never feel like you are 'going to work', you'll never feel like you've left work either. It's important to feel the change between your normal life pottering about your home and the mind-set you're in when you're blogging.
Ideally you want a separate room in the house to become your home office, however we realise that's not always possible. So if you're a bit squeezed for space, why not try converting part of your living room, kitchen, bedroom or dining room into your blogging space?
Wherever you pick, it's important to give this space a separate identity to the rest of your home. It shouldn't blend in with the rest of the room and you should work to make this space subtly different in décor and style.
The most important thing to remember is to never allow clutter from your personal life to invade your blogging sanctuary. You wouldn't take your bills, magazines and junk mail to work with you, so don't pile them next to your computer at home either.
Transform an Awkward Space
No matter how big or small, most homes have an awkward corner. If you don't have a spare room, find that unused nook, cranny or even closet and transform it into your office.
There are plenty of desk/ shelving solutions out there for homes a little tight for space. For example, you could try a fold-out desk. Folding furniture enables you to tidy your office away whenever you need extra room.
Also, by making use of vertical space and adding shelving directly above your desk or work station, you can keep all of your blogging belongings in one place.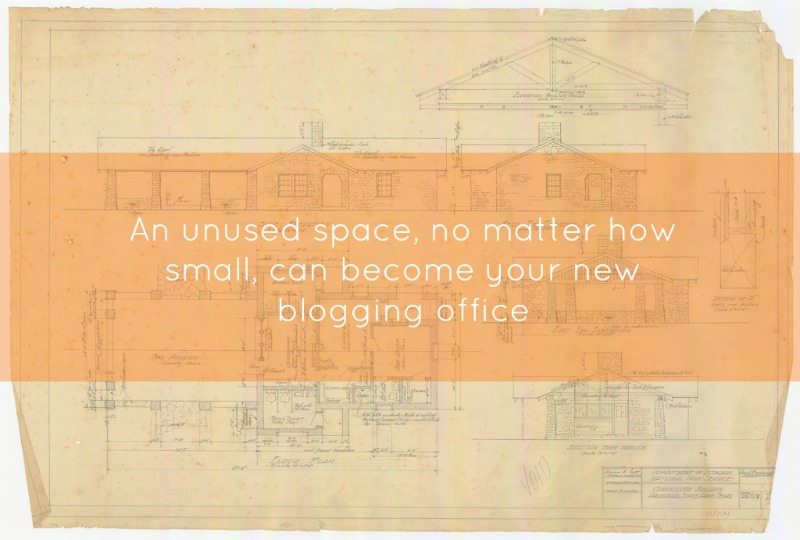 Remove Distractions
Every home is filled with distractions. How often do you have the TV or radio on in the background whilst you browse the internet and check your phone? A quiet evening in for most people is not exactly 'quiet' and often involves a few hours of non-stop multi-tasking. It's an exhausting bad habit that many of us have fallen into and one to avoid when you're working on your blog.
Switch off the TV, put your phone on silent – and preferably don't have it on your desk!
Lighting
Don't underestimate the importance of good lighting. Choose a space with plenty of natural light, as this will help you to feel positive while you work.
If you mainly work at night, or there isn't a suitable window in your home, make sure you're getting a good amount of artificial light. On top of the main light in the room, it's a good idea to get another soft light with a yellowish glow, as this will help to even out the piercing glow from your computer screen – helping you to avoid eye strain.
Inspiring Décor
To give your blogging sanctuary a separate identity, you should try to give it a different look. Add a subtle colour scheme through your stationary and notepads or get a pin board or whiteboard for the wall – perfect for using as an editorial calendar. Here you can explore your ideas and keep your space focussed on your blog. Add pictures and plants for a bit of personality, but try not to overcrowd your space.
Hopefully this has inspired you to create a space that helps you to blog. Creating a space that works for you is really rewarding and can help you feel more positive about your work. If you're still stuck for ideas, here are some pictures of real bloggers' work spaces.
Do you have any tips for creating the perfect blogging space? Or do you have a blogging sanctuary that works well for you? Share your thoughts below.
Comments