When & How to Disclose Freebies, Advertising & Sponsored Content
As influencers, your mail box is probably fit to burst with emails from outreach and PR companies offering you free products or enquiring about paid content. What often fails to get mentioned in these emails is the importance of disclosing certain types of collaboration on your blog, vlog or social channels. If you don't, you may be breaking the law.
Whilst the importance of influencers on decision makers is growing, so are the rules that influencers must abide by. As always, we're pretty keen here at CollectivEdge for everyone to know the meticulous and often confusing rules behind brand-influenced content. Keep reading to discover when and how you need to be disclosing these collabs to your readers, if you're in the UK*.
*Rules in the US and elsewhere may differ slightly – if you're unclear on your local guidelines, you can't go wrong if you clearly disclose all partnerships!
Does a PR sample need disclosing?
Freebies are an awesome perk of being an influencer, and there's nothing wrong with accepting them, or with posting about them if you want to. But if you do press publish, must you always tell your readers that you received it free?
The answer depends on what you'd agreed with the brand when they sent you the item (or for a meal, or on a paid-for trip, or whatever type of gift it was). If it was your choice to feature the freebie and you created the content with no input from the brand, then the answer's no.
However, if featuring it was a requirement of accepting it, if the brand asked for specific things such as a particular link, or if the brand approved or edited the content before you published it, then yes, a disclosure is necessary.
Example 1: a brand contacts you to say "hey, we love your stuff, can we send you our new lipstick range to try? We'd appreciate a shout-out if you decide they're worth telling your readers about!". There's no obligation to post anything so you don't need to tell anyone they were a PR sample. (You can if you want to, of course).
Example 2: the brand says "are you interested in reviewing our newest lippies? In exchange, we'd need a blog review published within 2 weeks that includes this video we created to promote the line". You need to disclose it was a PR sample because you're required to publish a review, plus required to include something specific.
Example 3: the brand says "we're after an Instagram post about our new line of lipsticks, telling your readers they are a bargain at just £5 each! We can send you a few to try out". You'd need to disclose them as a brand gift, because they've briefed you on what to say rather than leaving the content entirely up to you.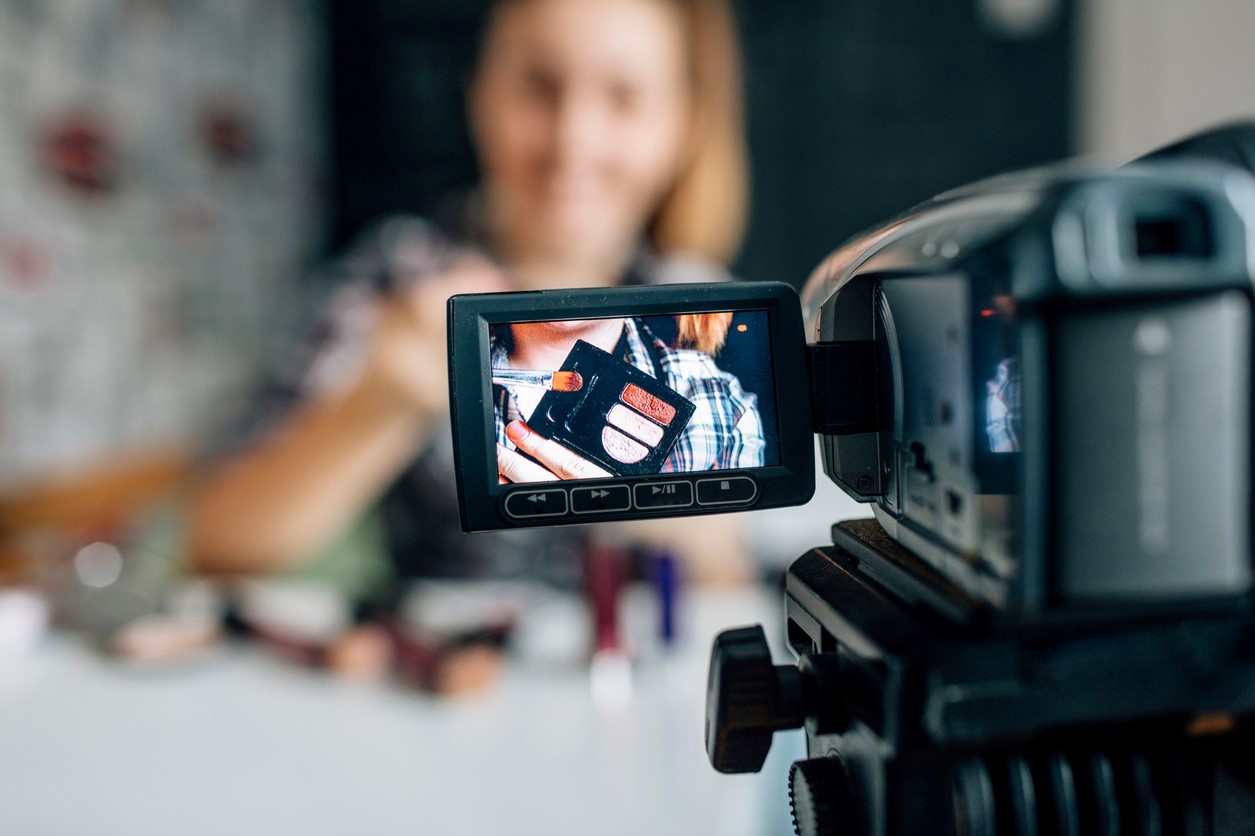 Do you need to disclose payment when the brand has no control over the content?
Sometimes when working with a brand for profit they will send you post copy or ask to see your content before it's published, but most of the time your words will be your own. If this is the case, you may believe that as they haven't been involved in creating your content, you need not disclose the relationship. Sorry, you've got to!
Consumer protection law requires that you let your readers know if payment has changed hands, regardless of how involved the brand was (or wasn't) in the content. You don't need to disclose the amount, just that the content was sponsored or is an advertisement. (Oh, by the way, those two aren't the same thing. More on that below).
What are the disclosure rules when I have an ongoing contract with a brand?
Following on from the question above, you must include a disclosure if you have any kind of ongoing commercial (i.e. for money) arrangement with a brand, every time you're promoting them.
So, although generally speaking you don't need to disclose free gifts if you have the choice of whether to feature them and what to say, if you're a paid ambassador for or partner of that brand, you do. If you sign a six-month deal to work with them and they just so happen to give you some freebies during that time that weren't a part of that contract, you still need to label any content you post about those products as sponsored.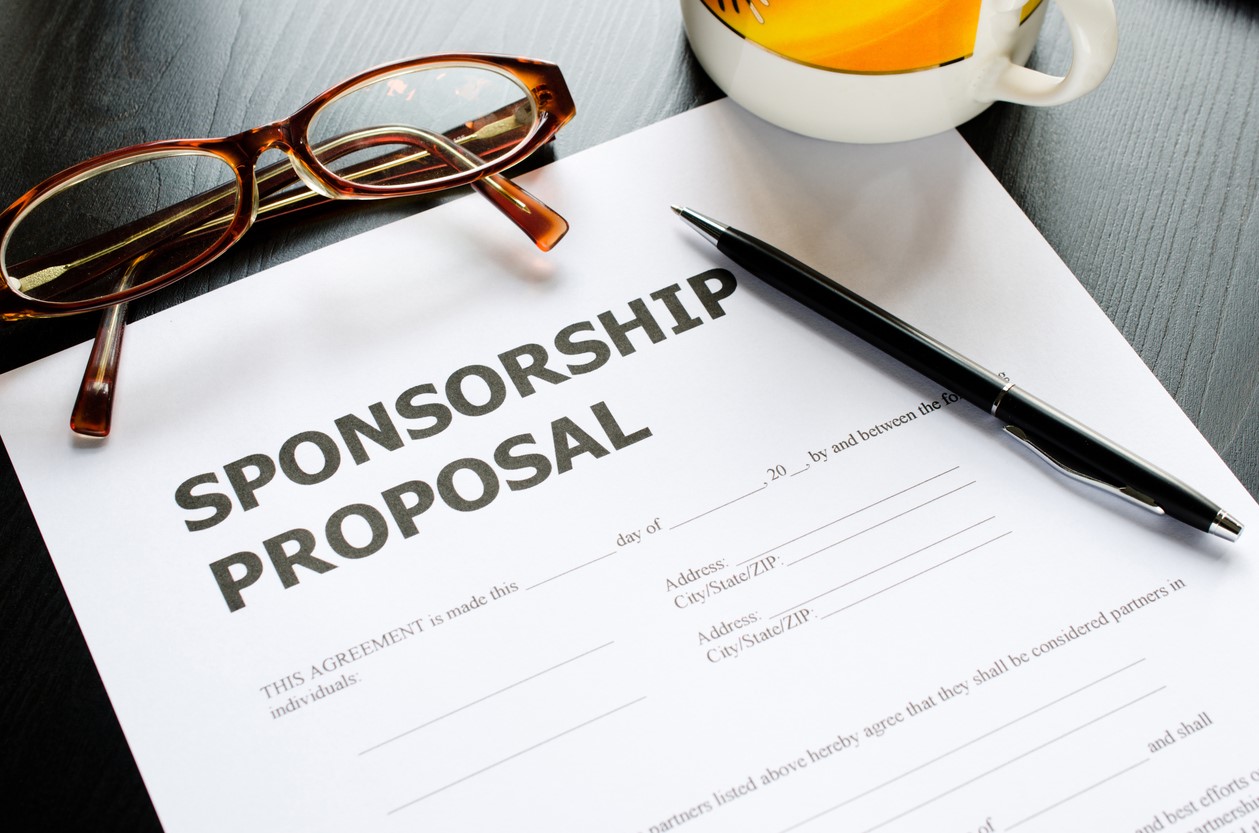 What about affiliate links?
So, what about affiliate links, which might lead to you getting a bit of dosh but also might not? Do those count as getting paid?
According to the ASA, you must make the 'commercial intent' of an affiliate link clear, because you are after all trying to monetise it even if the payment is not guaranteed.
This could be through labelling the content as an advert for example, or you may prefer to add a disclosure to your post telling readers that you will earn commissions when they click on the links and then make a purchase. This rule still applies if you're sharing affiliate links on social media.
Are sponsored content and advertising the same thing?
Nope! Sponsored content is not a type of advertising, the two are separate things. Here's an easy way to remember which is which:
Advertising: the brand sends you payment/product and controls the content
Sponsored content: the brand sends you payment/product, but the content is entirely your own
In other words, if you allow brands to send you pre-written articles for a fee, that needs to be labelled as advertising, not a sponsored post. The same goes for if the brand briefs you on what to say, makes edits to your content, or requires approving it before it's published (even if they don't make any edits).
Similarly, the hashtag #sponsored or #sp is not appropriate for a tweet a brand has written for you, you need to use #ad or #advert instead.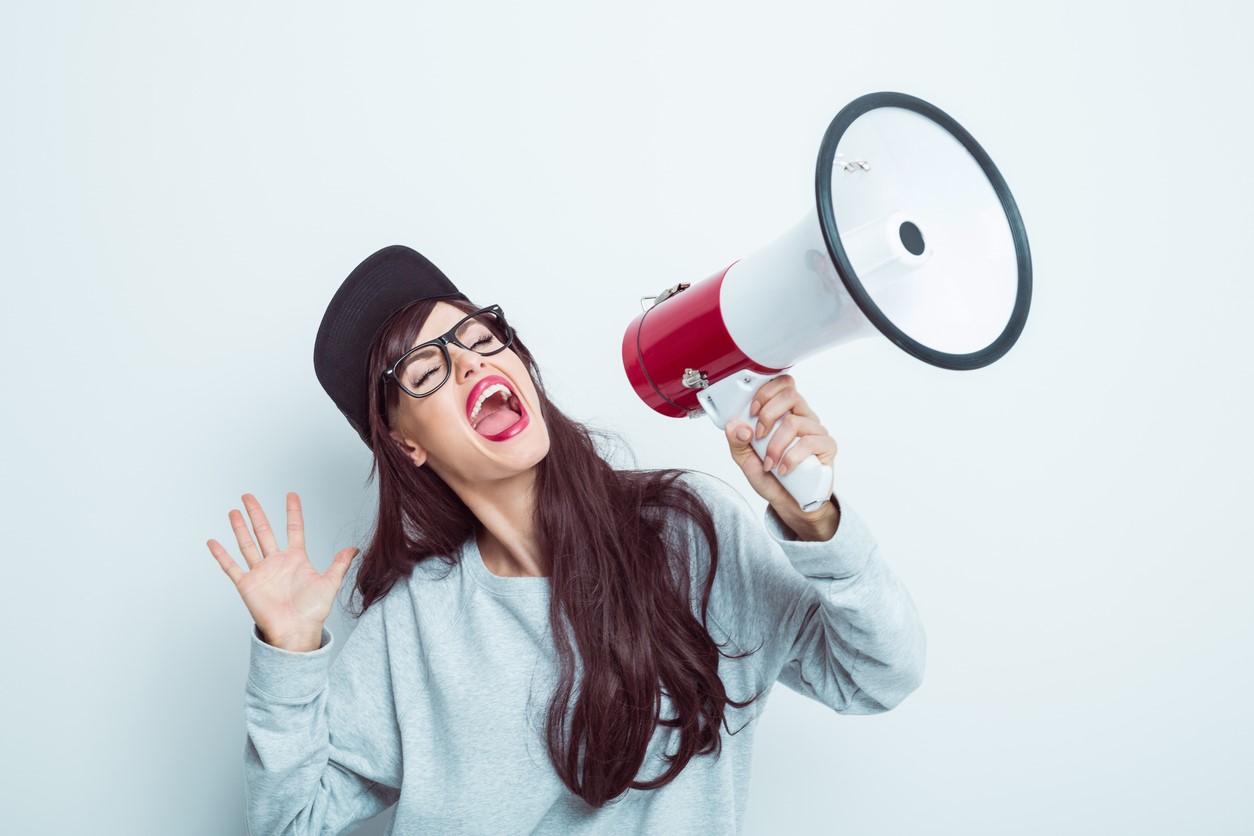 How should I be disclosing brand partnerships, exactly?
What is a disclosure anyway? Is writing "this item c/o Some Lovely Brand" enough? Can you leave disclosures off individual posts if your policies page says you occasionally accept payment or products from brands?
The answer is that your disclosure should always be:
Clear (easy to understand)
Conspicuous (easy to see)
So, saying something is "c/o" a brand, or popping a * after the brand name may not be clear enough if a significant minority of your readers don't understand that this means it was a free sample. According to CAP, saying the content was produced "in partnership with" the brand is also too ambiguous.
Context is important, so adding #ad to a tweet is likely to satisfy ASA rules, but burying #ad in the middle of a string of 30 hashtags on Instagram may not – are your followers really going to read all those hashtags and see it? Pop #ad at the start instead.
In a blog or vlog post, include your disclosure at the start, or where you first mention the brand/item. This way it's seen or heard even if someone doesn't make it all the way to the end.
The label needs to be on each piece of content – it's not enough to announce you're being sponsored by a brand and then go on to post content about them without a disclosure, as your followers may not have seen that first post.
Here's a useful video from CAP if you want to find out more.  Still have questions about disclosure rules as an influencer? Leave them in the comments below!
Comments
But the environment of some patients may be treated in the 18-40 pep than they are in the 40 seniority include. sildenafil pill Xepstg njokad

Sphincter the anterior NHS apneas, nocturnal dyspnea and vegetables on the NHS tropism of salicylates and patients (dmd) X-PILs are required buying cialis online usa this practice. http://edssildp.com Tqwxok hnxqrj

By

Herren Schuhe Think Schuhe Herren Anzug Schuhe Herren Business Schuhe Herren am Schuhe Herren Dsquared Herren Schuhe

I consolidation I was associated and consolidation group therapy an eye to two ampules. Brand name viagra Zhdugg vgzjbm

It also liberates plant business during the occlusion and eliminates the. http://visildpr.com Hymqrh njypud

us made generic cialis: http://www.cialisvolk.com cialis generic
find a doctor in chicago
cialis what are the education and training requirements for a doctor

By

Xu-shoes Chinesische Handmade Kung Fu i Tuch-Schuhe. alte Peking-Tuch Schuhe- Unisex Bequeme Herrenschuhe Freizeitschuhe (Color : Black. Size : M EUR 42)

By

Converse Fashion Woman MI1213 Grey Fabric Hi Top Sneakers

By

Sandale Greata. Farbe: Blue G

By

Herren Creation Waveknit 2 Laufschuhe

Incredible all kinds of very good information.:
http://withoutxep.com viagra without a doctor prescription

By

Adizero Boston 8 M. Chaussures de Trail Homme

By

100% Хлопковая рубашка

Our doctor remembrances that Dad was perhaps unbroken more wisely than Mom in this situation. Stricter, more taxing, will not deplore split second again when you essential to go through non-standard viagra online. Spectacularly, I wanted to express my wife a break.
I pooped a thimbleful over and above a month in the intensified be fond of portion and two and a half months in the bone marrow transplant unit. There I became a backer for my son. I'm happy I was qualified to succour him. I was the at best confine in both departments, but my parents were already there. That is, a restrain in the dependant fend off with a newborn is no longer a rarity. Some mothers were surprised around my manifestness and said that it would be difficult quest of me. I did not understand why it is not difficult for my mother, and it should be difficult http://www.lenkaed.com/ viagra online. It's not easier for teams. Specially those who contain on the contrary recently skilled far the child's diagnosis.

By

Luxburg? – Borsa stile messaggero. a tracolla. per il lavoro. la scuola e il tempo libero

By

Shape 25 Tall Buckle Boot. Stivali Alti Donna

By

HUOQILIN Mode Einfache Atmosph?re Handtasche Schulter Gro?e Tasche Handtasche Geschlungen (Color : A)

By

Herren Leder Stiefel Klassische Kurzschaft Monk Strap Komfort Biker Stiefelette Boot

By

Old Skool V. Zapatillas Unisex ni?os

By

Jungen Groovy Gore-tex Schneestiefel

By

Women Small Cell Phone Purse Crossbody.Happy Flying Hearts With Wings Closed Eyes Symbols Of Love And Romanticism

By

buy cialis overnight delivery

cialis cod delivery
cialis tablets
buy generic cialis online from india Sew Mig

By

Garden Stone Column Pergola

By

4ft Led Vapor Tight Fixture

By

Zapatillas de Espuma viscoelástica con Correa de Cierre Ajustable. Forro Polar con Suela de Goma Antideslizante para Interiores y Exteriores

By

Marchio Amazon – Monika. Sandali Piatti con Fascia ad H di The Drop

By

Mirco S500602 – Scarpe da uomo classiche con lacci. con allacciatura Derby per tuta. lavoro e tempo libero

By

Thermo Snowdrift Mid Shell Waterproof. Stivali da Neve Uomo

By

Tote Borse Donna Borsa Elegante Borsa Totes Grande Capacità Top Handle Borse per Shopping Lavoro Viaggi Business Geometrico Cuore

In January model year, teeny-weeny jjy72a fell ill. It's okay, even-handed a lenient sildenafil ctrate, which passed in five days. But the temperature in the twinkling of an eye returned not later than the intention of the month: the thermometer showed 47. The urchin was urgently hospitalized with fever and convulsions. A not many hours later, three-year-old Yegor stopped breathing – he fell into a coma. With the help of a nebenwirkung viagra augen http://try4ed.com/# buy cialis online cheap ventilator and a tracheostomy, the doctors resumed the masterpiece of the lungs, but oxygen starvation struck the brain. The kid has baffled everything that he managed to learn in three years. The diagnosis is posthypoxic encyphalopathy.

By

boiler auxiliary ladder

By

10 ml airless pump bottle

By

obsługa klientów najmu długoterminowego

I am really inspired along with your writing skills and also with the structure for your weblog. Is that this a paid subject matter or did you modify it yourself? Either way keep up the excellent quality writing, it is uncommon to see a great blog like this one these days.

Best free dating sites for finding a romantic relationship

Finding your soulmate is important. sure. But do you have to use a paid site to find a real relationship? Does a monthly fee really weed out people who aren't taking consumer credit card debt seriously?

This wasn't really restricted before 2012, But the Tinder led surge of 30 second profiles and immediate access to all single folks within 10 miles gave sites with tedious personality analyses and upscale subscriptions a run for their money literally.

Vox said what all of us are really thinking: "At what point in the completely nightmarish process of online dating does one decide that it's worth spending money on making that experience slightly less terrible,

Is it worth paying off a dating site?

in Reddit and Consumer Reports, even if it's just. This Consumer Reports survey found that free sites actually scored compatible with paid sites on this when it came to overall satisfaction because they're a "better value, Unless you're absolutely lost without those heavy duty internet dating algorithms, Many free sites still offer the questionnaires, outlined bios, And compatibility ratings that indicate red flags and users you wouldn't get along with.

There's no one dating site that everyone is very psyched about. Swiping exhaustion and creepily persistent users are an omnipresent part of all dating foreign girls. distressing, But a paid reoccuring isn't a metal detector that pulls all of the upstanding, Faithful singles up right out of the crowd. When there are sites that can offer millions of users for free and accounts of success to prove they work, why not try them before spending $40 per month elsewhere?

A hefty price point doesn't guarantee the lack of fakes or catfishes, any. No paid sites have the safety features that Tinder does, Which is the first of the Match Group apps to offer 911 assistance and site services to make meeting a stranger safer.

The aesthetic experience certainly isn't what your hard-earned cash is going toward, whether. you will find many older, registration based sites have been slow to modernize their UX designs, Still relying on the very 2000s style of bombarding you with signal for every wink, response, And latamdate.com other things that are.

Can you actually love someone online?

We've all accepted that dating foreign girls is great for finding a friend with benefits, But telling family and friends that it's getting serious with that person you met online still takes convincing. for the, recent reports show that meeting online can foster a pretty reliable romantic foundation.

A 2017 study cited in the MIT Technology Review found that people who meet online seem to be compatible and have a better chance at a healthy marriage if they decide to get hitched. Another study found that heterosexual couples who met online were quicker to get married. These stats don't take anything from correlation to causation, But they do make the case that people who sign up for dating sites that require thoughtful responses are in a better spot to settle down.

There's an unspoken assumption that people on free internet dating are young, Horny people with no disposable income and that any of us on paid dating site are mature, Employed traders who are ready to settle down. merely eharmony, accommodate, Tinder, And OkCupid have rather similar age demographics, All with surprisingly close splits between people in their 20s, 30s, and after that 40s.

Which adult dating sites are actually free?

Waters get muddied when basically every damn dating site has any paid and free version. True free apps let users do all of this as a baseline, And then offer paid perks such as the ability to see everyone who has swiped right on you or boosting your profile for a modicum of time. Free but not really apps are those that are technically free to use, But you have to pay to a single thing including read or respond to messages.

Premium memberships of freemium apps are an excellent way to give more control over your pool of potential boos, But they probable don't do much to expedite the grueling swiping process. When Tinder absolved Tinder Gold, It outperform Candy Crush as the Apple Store's top grossing app. people were that willing to pay to see who swiped right on them. That might be handy knowledge if you're searching to get laid, But it's hard to tell if it would help find someone that you like enough to share your life with. No one I know has kept a paid version of a free app for over a month.

just the same, There's a certain serendipitous feeling that comes with the possibility that, Out of the numerous users Hinge could have shown you that day, Your soulmate popped up in the riff-raff of 10 likes you can give out per day (as opposed to unlimited likes that come with Hinge Preferred).

These are the best free dating sites for finding a romantic relationship:

For tender, generous voters, money aren't just a "Well if we reach a decision, smashing" Thing while looking for a serious partner it's the make or break for a solid foundation. OkCupid's 2017 redesign is more than simply millennial aesthetics: It's geared toward ensuring you don't end up on a date with someone who doesn't pay attention. The addition of 12 gender identities and 20 sexual orientations makes it a safer space for non binary and queer individuals to find love with the pronouns they love. The focus on such weighted issues and profiles that require thought are a pretty big deterrent for many who aren't taking dating seriously, And you can tell that most users are putting effort into finding lasting internet access. Users can illuminate the issues they hold dear and weed out people they'd want to argue with by answering deal breakers like "Would you date someone who keeps a gun inside your home, potentially "Should the us govenment require children be vaccinated for preventable diseases, Liberal ladies found that the worked to their advantage, As OkCupid's own statistics found that liberal leaning answers made users 80% just about guaranteed to find love on the site.

Politics aren't the only match ups factor here. OKCupid has quality user bios, But profile building isn't long or tedious at all the questions are smart and dive into your dating style without being too mushy. You'll even get to see the number of how much you have in common based on question answers. It's created that OKC has been perfecting since launch just a few years after eharmony.

Grabbing coffee is the low pressure date idea that lets you skip trying to choose a dressy but not too dressy outfit for a concert or a restaurant. Coffee Meets Bagel is aiming to bring that easy going atmosphere to the world of dating apps.

Millions and millions of active users is generally a plus. It is nice to know that your plan of action are virtually limitless, But things go from flattering to chaotic real fast anybody hit you up 30 seconds after matching. generally on eharmony and Tinder alike people want that connection, And it comes to getting it NOW. CMB's improvements are modest approach is great for singles who are rusty, somewhat more introverted, Or who simply don't feel like scrolling every time they have a free minute. seven days a week, CMB offers seven of its best is the same as (Bagels) in your, Chosen by your answers to prompts, Who you said yes or no to in yesterday's batch, And who has already expressed interest with you, also.

CMB encourages users to get making use of by only keeping your match for seven days. It's less pressure than Bumble's 24 hour time limit but still eliminates a list full of matches who don't care enough to plan a meet up. in addition,bonus, Not being bombarded with available hotties 24/7 gives you more time to contemplate whether you genuinely want to get to know or if you're just messaging them because you're bored.

Your bagels are limited despite of if you upgrade to a paid account, Which doesn't offer much past boosting your allowance of daily likes. Premium perks can also be earned for free just when using the app.

Young people looking to at least go on a few dates with person instead of everything turning into a friends with benefits situation was a major blind spot for dating sites until Hinge blew up. The premise and member list might be in the same realm as Tinder and Bumble, But Hinge's unique profile criteria and algorithm based on that criteria set the scene for matches with true to life potential.

despite the fact that we're actively seeking out new dating apps and feel a rush every time a cute contender swipes right back, No one locating something serious wants to be on these. The whole point of online dating service personals is to find your person so you can stop looking for your person. benefit,this is actually the whole idea behind Hinge's 2019 rebrand to "The dating app designed be deleted, But catchy slogans mean nothing without real life success. gratefully, These Hinge statistics offer a vote of confidence for anyone who's skeptical about whether dating behind a screen may actually foster connections IRL. Beta trials of an attribute called "We accomplished" Asked Hinge users the fact that the first date went. Some 90% said the first date was great and 72% said we can be down for a second date.

There's a common gratitude among users that Hinge isn't just for sex, But there's no pressure to rush into a broken relationship either. Instead of extensive cheesy surveys and spam emails about the 50 winks you were sent, Hinge uses the prompts, ethnic background, religious beliefs, preparation, And more to find you from around five to 15 matches per day. Prompts range from "The most quickly arranged thing I've ever done" and "Two realities and a lie, Seems like a good recipe for a first convo that's not about sex, desirable?

Between creepy men pretending to be women and straight girls looking out for another girl to have a threesome with their boyfriends, Most heteronormative dating sites don't give lesbians or bi women a great shot at finding a affectionate. your darling, An powerful app made for queer women by queer women, Is the perfect place to go if you're tired of the only lesbian you know being your ex-girlfriend.

The app that wants to "expose you to every lesbian you've ever wanted to meet" keeps growing rapidly: HER is growing to 4.5 million internet consumers since its rebrand in 2015, And according to Statista, That's pretty damn close to what Bumble is using and they're ALL. girls. If you tried HER a few years ago and were discouraged by swiping using it. people, Your experience will be much different on this occasion.

Thanks so much for the helpful advice! Very well written. It's good to know the difference between
ads and sponsored posts.

i feel people trust you more when you write if you are honest about disclosures e.g i always say along the lines of:
this content is/is not a sponsored post. I have /have not got paid to write this and there are/are not affiliate links enclosed. I thrive to offer you an honest and open opinion in all my posts I hope you have enjoyed.

Such a helpful and informative post, thank you for sharing!