Vlogging 101: Five Tips for Making Your First Vlog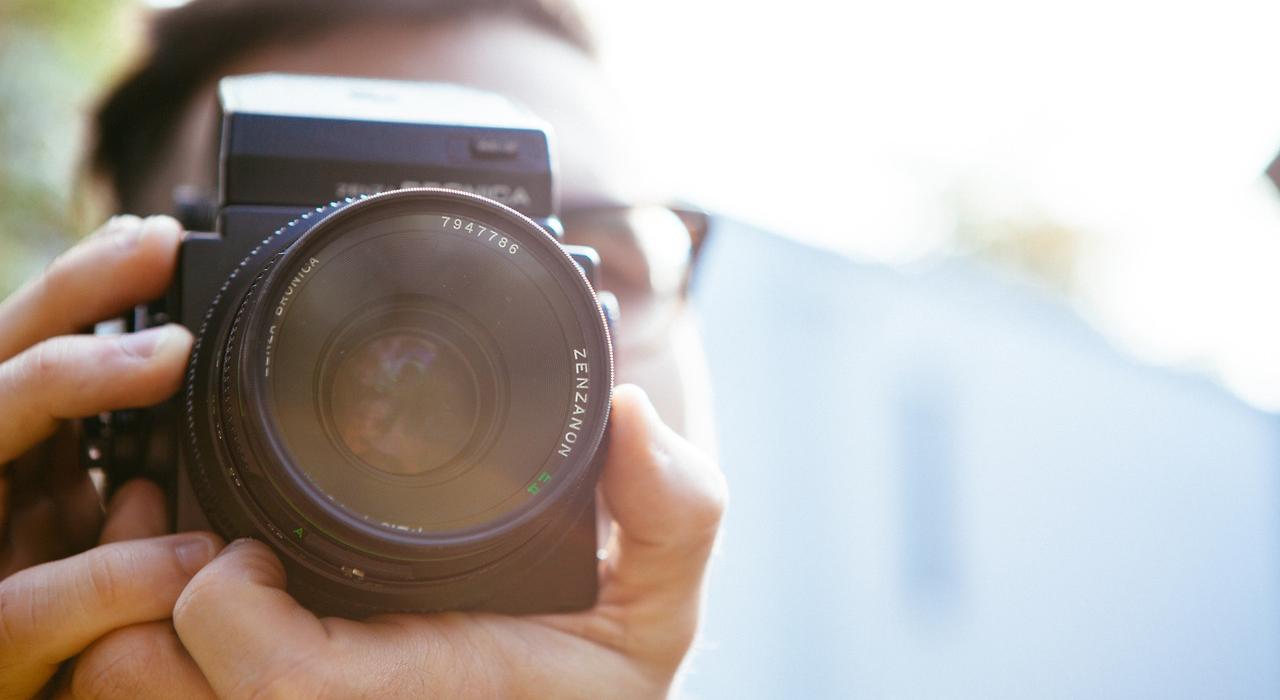 Image by Little Visuals
Planning to make the transition from blogging to vlogging? While the mechanics differ, the basic principle of creating engaging content stays the same.
There are a few stumbling blocks along the way – from tackling first-time nerves to technical worries with editing software; here we offer five top tips for making your first vlog.
 1.     Tackling Your Nerves
Speaking in front of a camera can be daunting for anyone – even those who are imbued with confidence. If you find the camera off-putting, practise first without the camera rolling.
Also, make sure you have enough time for plenty of practise-runs, along with re-takes. You don't want to feel rushed, as then you're likely to stumble your words too, and your audience could be left confused by your message.
Most importantly, imagine that you are talking to a close friend, rather than an inanimate object, and it should all fall into place.
 2.    Vlogging Inspiration
Choosing the topic for your first blog can be as hard as writing the first word on a blank page. The pressure to 'start with a bang' can be overwhelming.
However, you don't need to over-think things. It's good to start with the basics – who are you? Why are you vlogging? And what are you passionate about?
Once you've got your first vlog under your belt, you need to consider what your vlogs are going to be about in the long-term to ensure consistency.
Viewers like this consistency as they want to know what they're getting when they tune in. This predictability creates a loyal following of viewers that feel like they know you and share your passion.
In the long-run, personal stories, expert tips and product reviews are extremely popular vlogging ideas.
 3.    Picking The Right Spot
We've written about this more in our post, Where to Vlog and Why it Matters but we'll cover it again briefly here, as location is an important consideration when you're creating your first vlog.
First things first, you've got to bear in mind that the location you pick for your first vlog could become the backdrop all your future vlogs – so choose wisely!
Unless you're a travel vlogger, most vloggers film their videos in the same place to provide consistency. When deciding, you've got to consider the practicality of the location, along with how it will look on camera.
There are three things you should be looking for; lots of natural light, a plain background, and a quiet location. Generally speaking, an indoor location is easiest, as you can control the lighting and noise levels – and don't have to worry about what the weather is doing.
Also, you want to make sure you take centre stage in your vlog, so a background that's cluttered and distracting is not going to do you justice.
4.    Editing Tips
Unlike blogging, vlogging comes with technical considerations, such as how to edit the videos that you produce. Luckily, video editing software is widely available, with different programmes to suit varying degrees of knowledge.
iMovie or Windows Live Movie Maker are obvious (and free!) choices for beginners but there is also YouTube Editor.
All of these programmes are designed to make the editing process as simple and as quick as possible. This is ideal for most vloggers, as usually the aim is not to draw attention to the editing techniques, and to just tell the story as simply and clearly as possible. For this, you don't need any fancy software.
However, this is not to say that there aren't other options for more serious video-makers – you can see a list of the best free editing software here, but there's also plenty of more advanced (but more expensive) software too.
 5.    Promotion
"If you build it, they will come" is possibly the least truthful saying in regards to promotion. If you're starting a vlog, it's essential for you to promote it.
No one starts a vlog with a ready-made following of 1,000,000 enthusiastic fans, so you've got to put some work into promotion before you'll see results.
If you already have an established readership on your blog, you've got a head start. Utilise the readers who already know and love your blog by promoting your vlog on social media, write about it on your blog and newsletter and also consider adding a YouTube social media icon to your sidebar.
If you're as new to vlogging as you are blogging, a good place to start is to connect with other vloggers. Commenting on other vlogger's videos is a great way to make connections and start conversations with people that are likely to be interested in your vlog.
However, this doesn't mean spam – you need to make sure you write genuinely interesting comments which are likely to spark up conversation.
Hopefully, this has helped you to decide where to start with your vlogging venture. Do you have any tips for first-time vloggers? Share your experiences below.
Comments
Fatal error: Allowed memory size of 134217728 bytes exhausted (tried to allocate 2491407 bytes) in /home/c0ll3ct1v3dg3/public_html/wp-includes/formatting.php on line 2670