Happy Fourth Of July! Top Five Foodie Blogs from the USA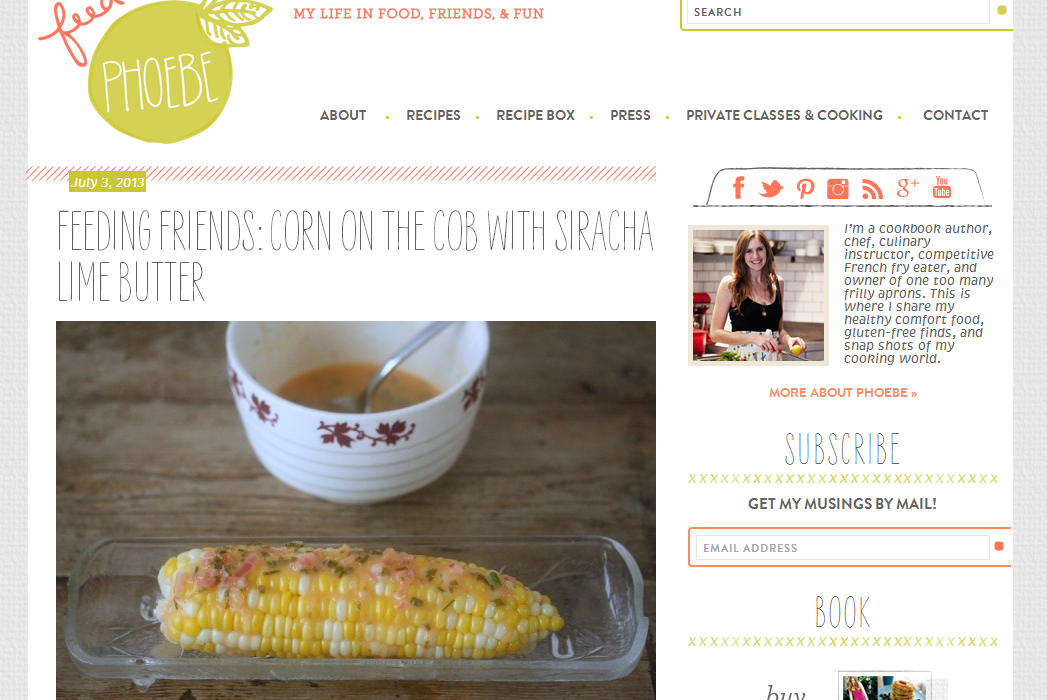 4th of July is a time for fun and festivities – there's no reason why you can't get involved too just because our country isn't celebrating! We know you secretly wish you had the time to make ALL of the amazing food you see on Pinterest (don't worry, we do too), so wave a flag and get inspired with these all-American foodie blogs.
We've trawled through blog rolls, Pinterest and our own favourite foodie websites to bring you the five of the best food blogs based in the USA. Even if pulled pork and red white and blue jelly shots aren't your thing, the original recipes and mouth-wateringly good photography will have you hooked and itching to get into the kitchen tonight!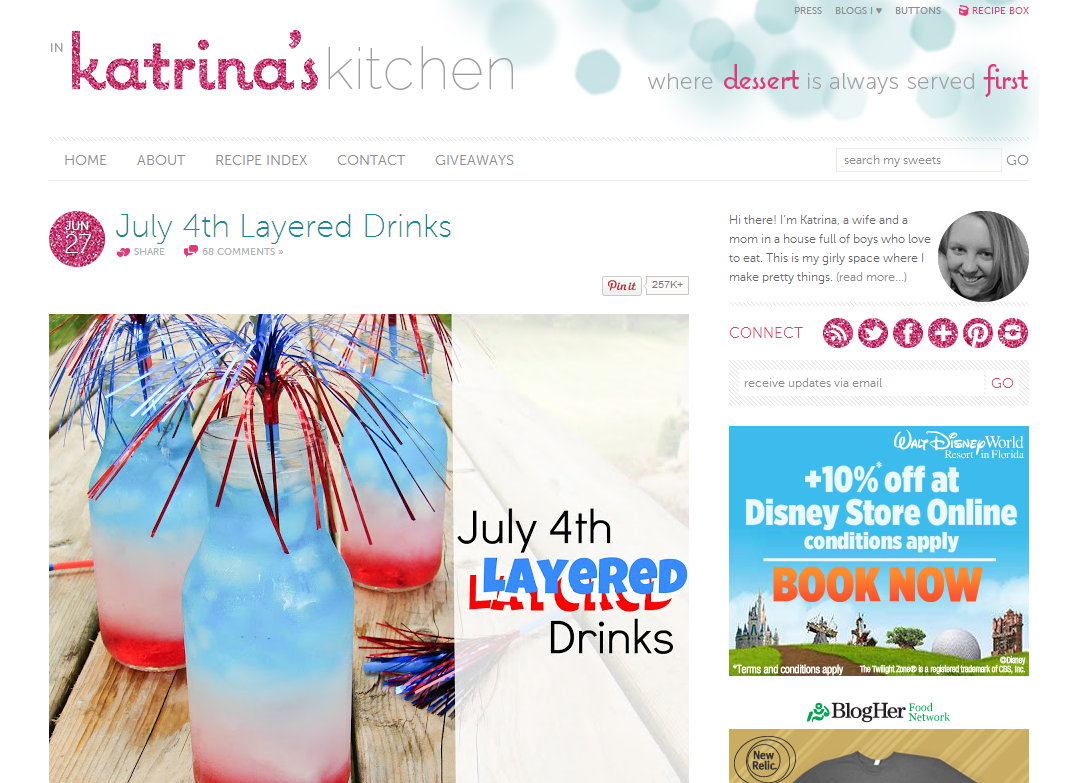 In Katrina's Kitchen is a blog run by Katrina Bahl, a mum of two boys that lets her girly nature run riot with a host of sweet-tooth treats and recipes. Expect fun, droll-inducing photos and easy to follow instructions, with an emphasis on good quality ingredients. Katrina also offers regular giveaways too and recipes are broken down into easy-to-find categories. Now we just need to find an equivalent in the UK….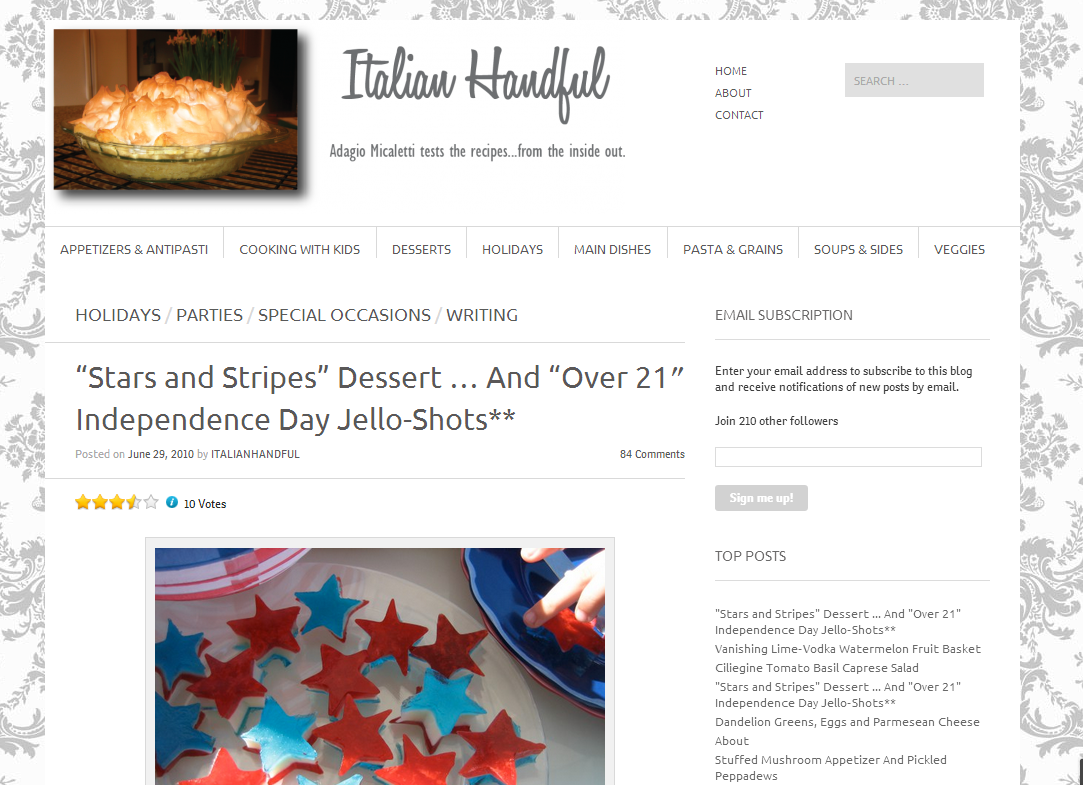 What would the 4th of July be without some stars and stripes… in jelly form?! Italian Handful is a no-fuss blog with clear headings for you to navigate your way around a host of delicious recipes, with a section dedicated to seasonal bites – bacon crunch ice cream topping, anyone? Posts are fairly sporadic but if you're looking for wholesome dishes with a twist then Italian Handful has a whole bank of recipes to choose from.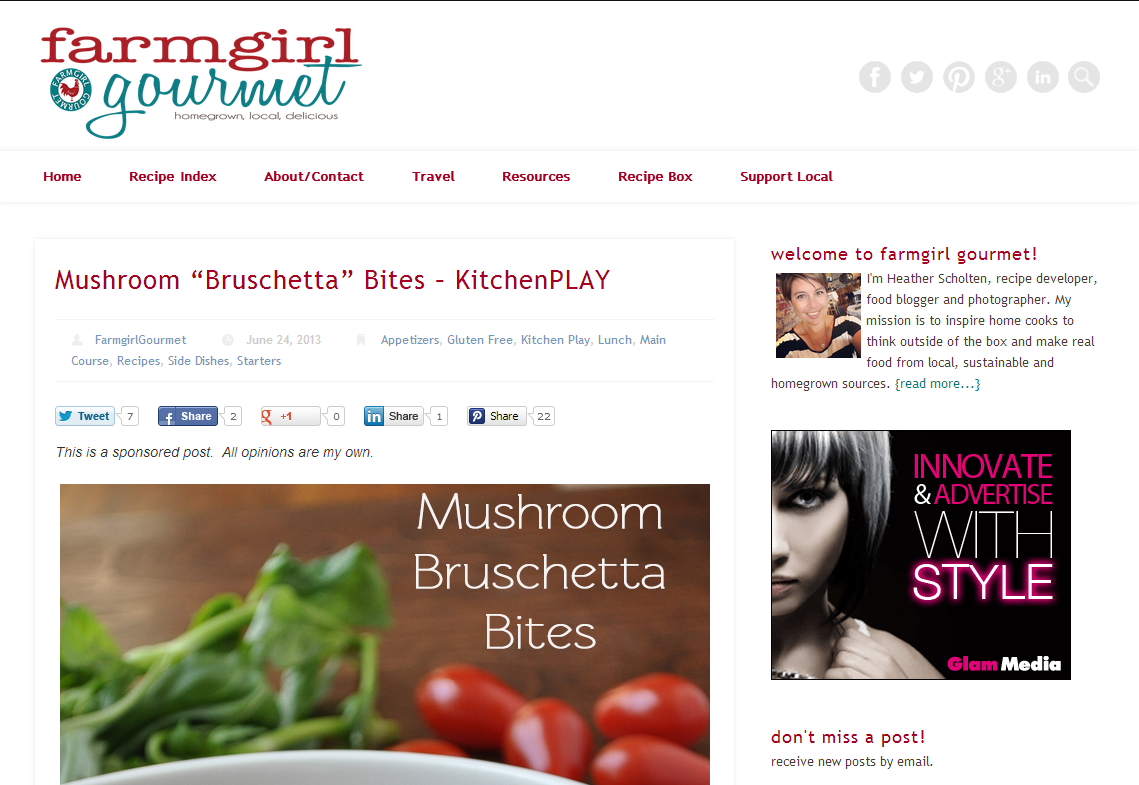 Who can argue when a blog carries the tagline of 'home-grown, local , delicious'? Sustainability is all the rage now and Heather Scholten, aka Farm Girl Gourmet, helps inspire this with her blog of distinctive dishes from locally sourced food. This blog not only focuses on the recipe but ensures every dish is also presented as you would want to find it at your favourite restaurant – which means more tips for you when it comes to your next dinner party!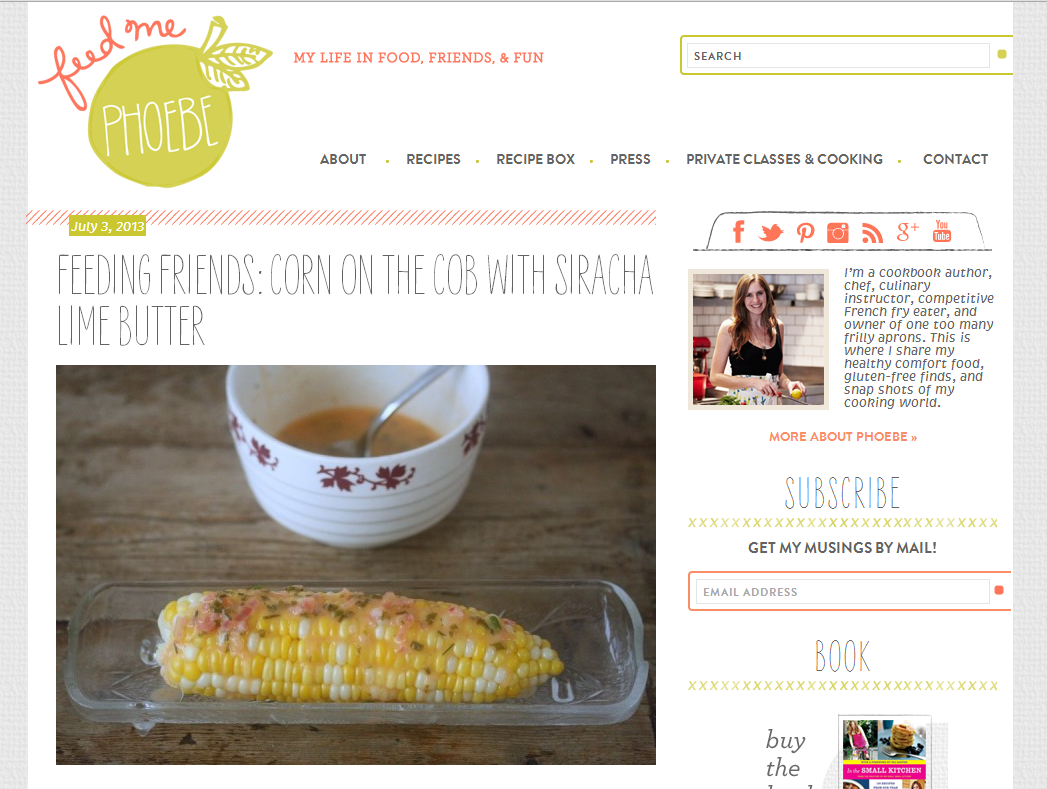 With a motto that we think everyone should live by – every dish tastes better when shared with family or friends – this blog offers plenty tasty gluten-free recipes for wannabe chefs.  As a cookbook author and a professional chef, New Yorker Phoebe offers advice that you'd be foolish not to follow!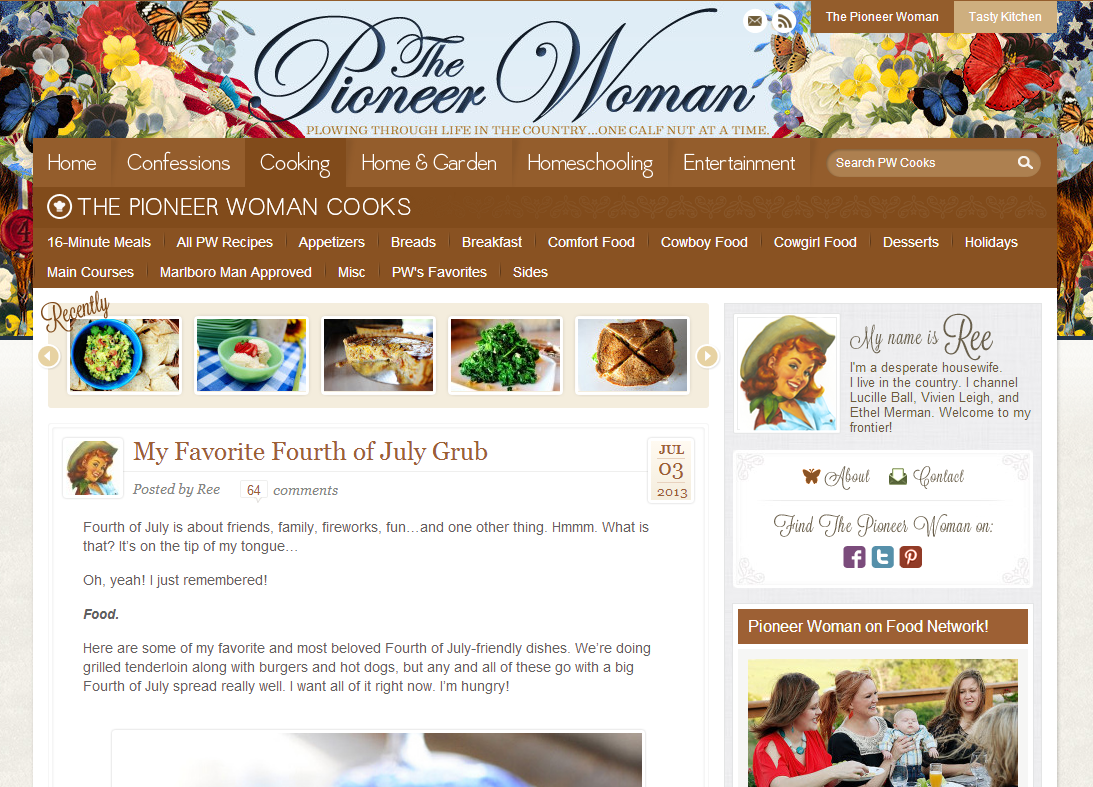 Last but not least on our list is a blog famed in the US and across the pond for showcasing ranch family life. Ree Drummond fell in love with a cowboy, moved to a cattle ranch and started blogging about her new life in 2006, including all the divine cowboy-friendly recipes she cooked up along the way. Now Ree has published cookbooks and hosts her own cookery show on the Food Network. Expect comfort food, classic American home cooking and must-eat recipes.
Comments