How to Create a Blog Media Kit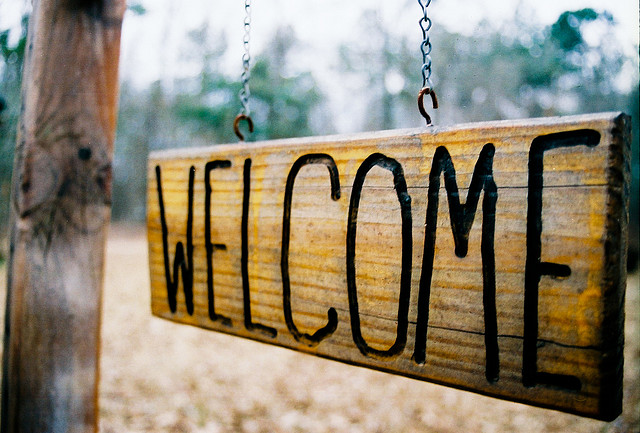 Image by Nathan
What is the best tactic you can use to increase the chances of attracting sponsors to your blog and making money? Building a large readership will ensure your blog represents a good investment. But what will give the edge over other bloggers that enjoy a similar audience?
Of course, the answer to that question is a media kit. However not all media kits are created equal, and making sure yours stands out from the crowd can greatly increase the chances of attracting the sponsors you desire.
What's a media kit?
Before the explosion of digital media, newspapers and magazines produced media kits to provide information about their publications and various advertising options. In the age of the blog, not a lot has changed. Essentially, a blog media kit acts like a business card by providing potential sponsors with all the information about your blog they would be interested in.
So, what information do I need to include in a media kit?
The best media kits include all the important information sponsors need to know in a concise fashion. So, when creating your media kit remember to keep things simple, use graphs and images where relevant, and include each of the following:
An introduction – This is your chance to tell sponsors who you are and what your blog is about. Remember: be specific, honest and, where possible, use this opportunity to highlight what makes your blog unique. You should also consider putting a friendly and inviting photo of yourself in the introduction, so sponsors can put a face to your blog.
Your sponsor history – If you have worked with some great sponsors already, tell the world. Potential sponsors are usually reassured by the fact that you have already forged a successful working relationship.
Wow them with statistics – This is where Google Analytics becomes your best friend. Use the software to include important traffic statistics such as average page views per month, number of unique visitors and time spent on site per user. If your blog is still in its relative infancy, if the number of
returning visitors is high, include this statistic as it illustrates your audience has engaged with your blog.
Social media numbers – Increasingly, the number of social media followers has become the yardstick by which all blogs are now judged. For this reason you need to make sure that potential sponsors can view your social media numbers easily within your media kit.
Clearly list your sponsor and advertising options – There are many ways you can partner with a sponsor – including ad spots, brand ambassadorships, product reviews, sponsored posts and more. Therefore you should list all the advertising options you offer, their rates and the payment process. Also, make sure all this information is outlined as clearly as possible, because the last thing you want to do is put of a potential sponsor by confusing them.
Contact information – Last but not least; don't forget to include a call-to-action that clearly tells prospective sponsors what they need to do next and how they can contact you. So, for example, you should end your media kit by putting something like this: Like what you've read? To become a sponsor of [insert your blog's name] today, please contact [insert your name] at [insert your email address].
Is there anything else I need to consider?

Make sure you media kit is easy for people to find by placing a link to it on either your blog's 'About' or 'Contact' page. Also, make sure the final version is available to download in PDF form, as this will ensure the document's layout and design remains consistent on every computer it's viewed on. And because the blogosphere is a fast moving space, you will need to ensure your media kit is consistently updated and relevant.
It doesn't matter if you're a blogging veteran or relative newcomer, if you have a highly polished and awesome looking media kit, it can make the difference between securing and not securing sponsorship. So, have you got any other tips for creating a great blog media kit? Let us know in the comments.
Comments