How to Increase your Blog Traffic from Pinterest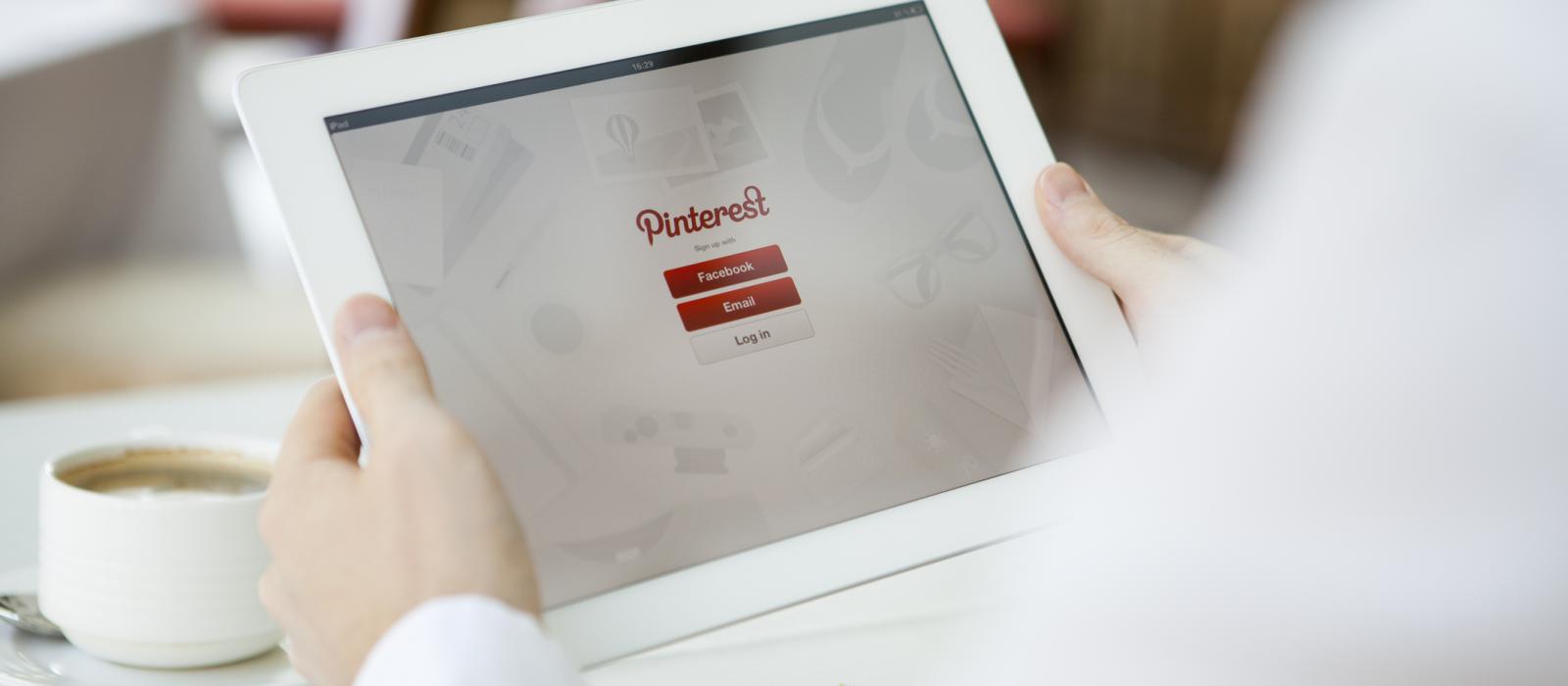 With foodie inspiration, beauty hacks and interior design tips galore, it's not surprising to see that Pinterest is one of the most popular networks amongst bloggers.
However, if your followers are being distracted by the pretty pictures and not actually clicking through to see the amazing content on your blog, it's easy to lose interest in the network as a promotional tool.
But don't give up on Pinterest just yet! We've got a few tricks and tips up our sleeve to increase your blog traffic from Pinterest, and they're really simple, trust us.
Pin what your readers will like, not what you like
Whilst of course your Pinterest account is yours to pin to as you wish, steering away from your normal content may find you losing your regular audience. If they followed you for your budget-friendly fashion finds and you're pinning pictures of couture, don't expect them to engage.
Keep your pins and re-pins relevant to your blogging niche, and don't forget to use related keywords in your descriptions so potential new readers can find you.
Let Pinterest analytics guide your blog content
Pinterest analytics is a Godsend for bloggers, showing you your top images of the past month and giving you an idea of what to pin more of. This is a great way to find inspiration for your next blog post, and to see what your readers really want.
Find out which of your pins get the most clicks and appear the highest in searches. Do they link to someone else's site? Then you're sending traffic their way instead of to your blog! If it's a product image, write a blog post featuring that product, then change the link on Pinterest to point there.
If you need help getting your head around Pinterest Analytics, have a read of our beginner's guide.
Use more vertical than horizontal images
As a visual network, the way your pins look is obviously an important factor behind getting your followers to click on and share them. Images on Pinterest are all formatted to be the same width, but they can be as tall as you wish. Users tend to upload taller images, because they hold more Pinterest 'real estate'. So, if you're wanting to catch people's eyes, and potentially their clicks, this is the best way to go about it.
Don't go crazy though, super long pins will get their bottoms chopped off on mobile. Open your image in PicMonkey, click Crop and select 'Pinterest Pin' for an instant, ideal width-to-height ratio.
Create collage boards with Canva
Ah Canva, our simple and easy photo editing best friend. If you're not blessed with amazing photoshop talents, this free tool is so simple to use and will create some brilliant results. You can use Canva to really tidy up your feed, creating cover images for each of your boards and pretty, Pinterest-optimised photos for each of your blog posts.
Your followers will read text in the image before they read the description (if they even do), and Canva lets you easily add your blog post title or a tip from the post to the image. If you've written a 'top 10 tips' post for example, why not turn it into 10 images with a tip on each? 10 pins = 10 times more potential for clicks!
Install Rich Pins
Rich pins are a sure-fire way to grab attention. Whilst installing them can take a little leg work, the payoff is brilliant. Rich pins are pins with a heap of extra information included – if you're a food blogger for example, you can create recipe pins which automatically display an ingredients list.
You'll need to make sure you have your blog's meta-data up to scratch before starting, then apply for the rich-pins yourself. Follow Pinterest's own guide to Rich Pins and you can't go wrong!
So there you have it, 5 simple and sure-fire ways to increase your traffic from Pinterest. Try them, and keep an eye on your Google Analytics to see those referrals rack up. We'd love to know if you have any more tips in the comments below.
Comments
Great tips! Definitely will start using this to gain some more traffic on Pinterest!