How to Protect Your Blog's Images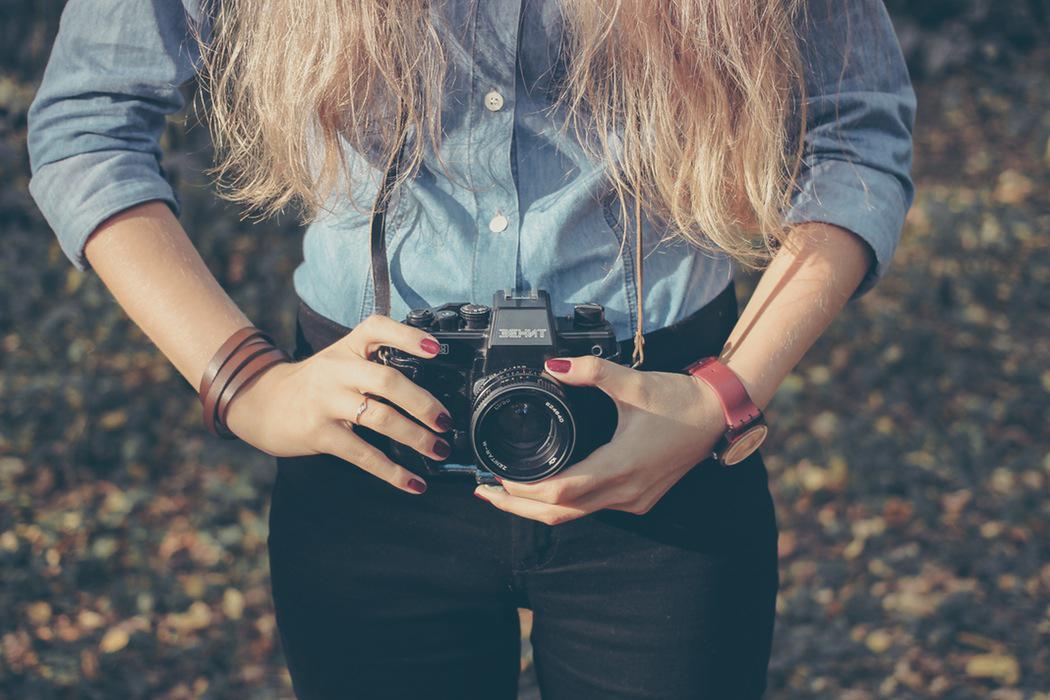 Image by Unsplash
Ever since the dawn of the internet, people have stolen images. The problem is that simply right clicking and then selecting 'save image as' doesn't feel like theft – but it often is. Your images are your property, unless you specify otherwise.
Whilst having your articles shared or your posts re-pinned on Pinterest is great promotion for your blog, having your images used without your permission isn't. After all, how can it boost your traffic when no one knows they belong to you?
Whilst there's no way to stop people from nicking your images entirely (other than not uploading them in the first place!), you can make it more difficult for them. Here's how to protect your blog's amazing pictures.
Include a Clear Copyright Notice
Copyright is automatically owned by the creator, so you don't have to put a notice on your site to protect your content. However, including a clear copyright notice on every page can act as a deterrent to potential image thieves.
Most WordPress themes will come with an inbuilt copyright notice in the footer. If not, you can enter the following code into the footer.php file in your themes directory:
Copyright ©
< ?php $the_year = date("Y"); echo $the_year; ? >
< ?php bloginfo('url'); ? >
All Rights Reserved.
The above code will automatically insert the name of your site and the current year.
If you want something more visible, you can enter some copyright text into your sidebar so that it can be seen at all times. WordPress suggests:
"© [Full Name] and [Blog Name], [Current Year or Year Range]. Unauthorised use and/or duplication of this material without express and written permission from this blog's author and/or owner is strictly prohibited. Excerpts and links may be used, provided that full and clear credit is given to [Your Name] and [Your Blog Name] with appropriate and specific direction to the original content."
Disable Right-Click
Right clicking on an image is by far the easiest way to save it to your computer. Whilst it's still possible to save images in other ways, disabling the right-click function is likely to put a lot of casual browsers off.
Doing this on WordPress is simple with the No Right Click Images plugin, which uses JavaScript to disable the context menu on images. There's also the WP Content Copy Protection, which disables a range of common copy methods relating to text and video, as well as images.
To fully protect your images on WordPress, you should also disable the default image linking that occurs when you first insert an image. To do this, simply choose "none" in the "link to" dropdown.
Watermarking
Once again, watermarking acts as a deterrent to those looking to steal your photos, rather than a complete solution. You can add a watermark (usually your site name or logo in large partially transparent text) using a program like Photoshop or Fireworks.
Alternatively, you can use a plug in, such as these in the WordPress Plugin Directory.
Disable Hotlinking
Disabling hot linking won't stop people from downloading your blog's images, but it will stop them from embedding them in their site by linking out directly to your blog. Plugins like Hot Link Protection can do this for you.
Shrink-Wrapping Images
Shrink-wrapping images is one of the cleverest ways to deter picture thieves. It involves 'shrink-wrapping' transparent images over your pictures, so that when someone right clicks they end up saving the transparent image by accident.
The easiest way to think of it is as a clear glass panel saved over your image. So, when a would-be-thief tries to save the image, they end up downloading the clear glass panel rather than the image they want.
Read this useful tutorial to shrink-wrapping images.

Check if Anyone's Using Your Images
You can find out if anyone is using your images by doing a reverse image search in Google. Head to images.google.com and click the camera icon in the search box. You can then enter a URL from your website or drag in an image from your computer and Google will come back with all the images that are visually similar.
If you do find that someone's using your images – it's hopefully just a case of politely asking the site's administrator to remove them. Often, particularly with less experienced bloggers, the person behind the site simply hasn't realised that they are doing anything wrong.
In some cases, however, you may find that simply asking someone to remove the images isn't enough. In this case there are a number of options, including sending a cease and desist letter, sending an invoice or even filing a lawsuit (although this can, of course, be pricey). You can also file a Digital Millennium Copyright Act (DMCA) complaint against a site that has stolen your content, via Google Webmaster Tools.
There's nothing more annoying than someone using your carefully crafted images without your permission – but there are things you can do to deter potential thieves.
Have you had any experience of people stealing your blog's images? Do you have any more tips?
Comments