How to Rebrand Your Blog Without Losing Followers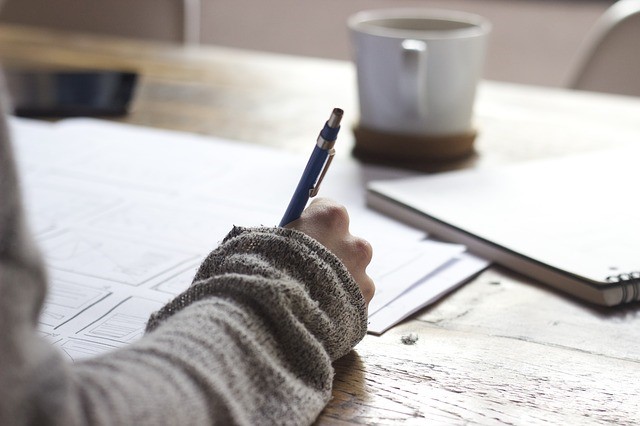 Image by Pixabay
We all change our minds sometimes – and it's no different when it comes to your blog.  From switching focus to simply getting bored of what you're writing about, there are lots of reasons to consider a rebrand.
However, if you do decide to take the plunge and give your blog a makeover, how do you make sure that you don't lose any of your loyal followers? After all, suddenly finding that a site has changed its name or moved domains would be confusing for anyone.
There's a lot to think about, but luckily there are measures you can take to ensure you don't alienate your existing readers during a rebrand.
What does a rebrand involve?
A rebrand can involve many things. You may just be changing the look of your blog, or going the whole hog and changing your name, domain, what you write about and the design of the site.
However, no matter what you're changing, it's important to consider your followers and take precautions to ensure they stick with you throughout your rebrand journey. Here are our tips.

Don't Change Your Name Too Often
Ensure you choose a name that will last and that you won't want to change anytime soon. You don't want to make a habit of changing your name, as your followers will get fed up and it will be a lot of work for you too! Make sure your new name is one your readership will still connect with.
You will need to buy the new domain and check that you can use that name across all social media platforms. It is often worth getting both the .com and the .co.uk. versions in case your followers type in the wrong one – you don't want to be losing followers who are looking for you!

Keep Your Readers in the Loop
Keep your followers in the loop throughout the process and tell them why you've made the decision to reinvent your blog.
Before the rebrand, why not get your readers' opinions on your new name? This way they will feel involved from the start, will be aware of what's going on and will be more likely to follow you to your new blog. You could even ask them to vote for their favourite name and invite suggestions.
Not only should your old blog let your readers know what's happening, but the first post on your rebranded blog should reiterate the reasons for the change, as this can prevent any confusion. It may also be worth adding 'previously XXXXX' under your logo for six months so readers still know it's you!

Familiarise Your Readers with the New Design
Landing on a site that looks completely different may be a bit of a shock for your readership, or worse still they may not recognise it and think they've come to the wrong place.
If you are going for a very different design, try including some of the aspects of your new design into your existing blog, before making the switch. Introducing the new colour palette, for example, will help your readers to become familiar with it.

Make Sure Your Blog is Still Easy to Navigate
We all know how annoying it is when our favourite supermarket changes its layout, and you no longer know where everything is!
It's the same with web design. If you're changing your blogs layout, make sure it's still easy for your followers to navigate, and make it clear where things have moved to.

Use 301 Redirects
Arguably THE most important thing for keeping your followers and SEO value is 301 redirects. This ensures that anyone landing on any page of yourpreviousblog.com is automatically taken straight to yourshinynewblog.com.
If you have other blogs, websites, sponsors, directories or partner sites that link to your blog's URL, the best thing to do is to ask these sites to change the old URL in their hyperlink to your new one. Not doing this means people clicking on the link will reach a 404 error page rather than reaching your lovely new blog – and we don't want that.

Rename Rather Than Recreate Social Accounts
Twitter, Instagram, Pinterest and Google+ are easy and instant to change – just edit the name in your profile settings. Bloglovin' and Facebook can take a bit longer, but they both very kindly move your followers over for you and alert all your fans that the change is coming.
For Facebook, you can change your URL right away, but you have to rely on the people at Facebook to change your page name. With Bloglovin', you can change your name, but have to rely on staff there to change your URL.
We advise that you apply for your name change far in advance of the rebrand, to avoid an overlapping period causing confusion amongst your followers. You may even want to use a mash up name in the interim (a combination of your old name and new name), to get people used to the change
Voila! You are now prepped and ready to rebrand without losing followers, and will hopefully gain lots more. Just remember to keep them in the loop, avoid giving them any nasty surprises and try not to confuse them!
Have you got any advice on successfully rebranding your blog? Any horror stories or tips on what not to do? We'd love to hear them. Let us know in the comments.
Comments
Great tips. I had thought (a long time ago) about renaming my blog into something more catchy, more appropriate to lifestyle, more…I don't even know, but then decided to stick with what I have because it means it's literally "my" blog and I can write about lifestyle, food and interiors without anybody asking why 😉