How to Start a Podcast: A Beginner's Guide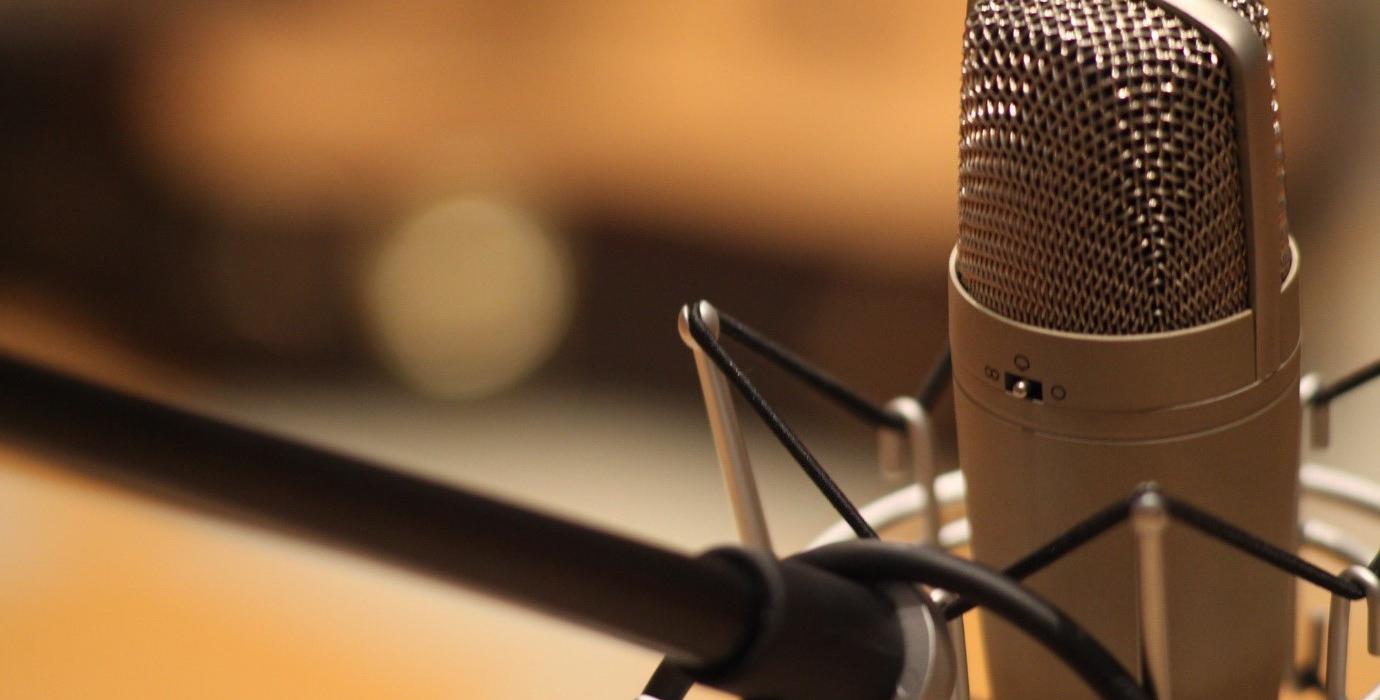 Image from Pixabay.
Inspired by the success of Serial or Welcome to Night Vale, and wondering how to start a podcast? You're not alone.
Podcasts have enjoyed a meteoric rise in popularity in recent years, with more people than ever tuning in. As a quickly growing platform, podcasting represents a real opportunity for people to get their voice heard and find a niche.
Not sure where to start? We've got you covered. We've put together everything you need to know about how to start a podcast – from initial ideas right through to getting it on iTunes.
Plan your podcast
As tempting as it can be to rush right into recording, take some time to plan out your podcast first.
First, listen to the podcasts that are already out there for inspiration, and then try to come up with a topic, style and format that will make yours stand out. While podcasting is less crowded than, say, blogging, you'll still need a clearly defined niche to attract listeners.
You'll also want to think of a catchy name, start sourcing some podcast artwork and theme music – and then start drafting an episode plan for your first series!
Get the right equipment
While technically you can record a podcast straight onto your laptop or phone and then whap the whole thing online – it's unlikely to get hits without a little polishing.
Realistically, you're probably going to need the following pieces of equipment:
Microphone – we've already rounded up our top 10 microphones here (prices start from just £4.50!)
Pop filters – these little guys slot onto your microphones and keep your voice sounding crisp and clear
Audio editing software – beginners might want to start with Audacity, which is completely free to download and use. If you've never used it before, this Instructables guide should help you learn the ropes
Once you've got these in place, you're ready to start recording.
Create your first episode
For your first podcast, you might feel more comfortable reading from a script. Even if you decide you'd rather ad lib, we'd still recommend having a clear outline of exactly what topics you'd like to discuss, and how long you plan to spend on each. This will help keep you from rambling or going off-topic.
Once you've got your script or episode outline ready, the next step is: practice, practice, practice. Record yourself practicing, then listen back to it – do you notice any bits that sound awkward, or don't flow? Revise them, and then practice again.
Completely happy? Great – now you can start recording and editing! From there, there's only one more hurdle: getting the podcast online…
Find a platform
Almost every podcaster wants to get their podcast on iTunes – but it's not quite as simple as that.
First, you need to find a podcasting platform to host your channel. Luckily, there are plenty of these about, many of which are perfect for most beginner podcasters.
For free or inexpensive platforms, take a look at:
SoundCloud
Podbean
Podbay
Podomatic
Libsyn
Amazon S3
Bandwidth and storage options will vary from host to host, so be sure to pick the platform and pricing package that best suits your podcasting needs.
Once you've chosen a platform, you can then submit your podcast to iTunes. The whole process is very easy – all you need is your RSS feed link – and you can find complete instructions here.
It's also worth noting that you can submit your podcast to a few other platforms that, although not quite in the same league as iTunes, still have sizeable audiences. We recommend checking out Stitcher, Google Play Music, Miro and TuneIn.
So there you have it – how to start a podcast. We hope you find this guide useful, and wish you luck in your podcasting endeavours!
Are you a podcaster, or are you considering starting a podcast? Share you experiences with the CollectivEdge community in the comments below.
Comments
HI..I have read all your info and want to put it into place; however, how do create an iTunes Theme page?

Hi, perhaps you could clarify what you mean by iTunes theme page? As far as we're aware the podcasts on iTunes all have a standard page with just a logo/photo you can customise.