CollectivEdge Influencer Survey: The Results Are In
You may remember last year we launched a new survey for influencers to further understand how they collaborate with brands on content. Now the results are in!
The survey covered several different areas, asking influencers about everything from their understanding of current regulations surrounding paid content, to the percentage of collaborations they were paid for. We had over 1,400 responses to our survey, with everyone from bloggers to vloggers and Instagrammers giving us their two cents. A big thanks to everyone who took the time to fill it out.
So, without further ado, we thought we'd share some of the most interesting statistics to emerge from the survey, but keep an eye out on our blog, as we will be publishing more interesting results from the survey soon.
How much collaborating is going on?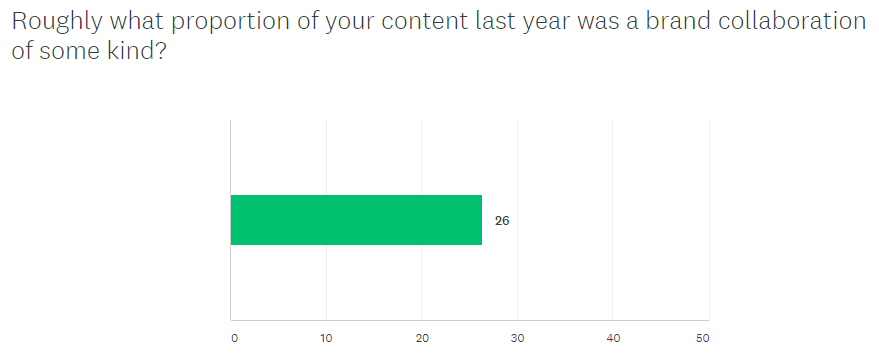 It turns out that collaborations make up a sizeable chunk of most influencers' content, with respondents on average stating that 26% of their content in 2017 was sponsored. They also stated that 23% of their content for the year was paid-for collaborations.
These are some pretty interesting figures, demonstrating just how important influencers have become to brands in recent years. While traditional advertising methods are unlikely to go anywhere anytime soon, these statistics demonstrate that more and more businesses are beginning to jump on to the influencer bandwagon as a form of promotion.
Disclosing paid content to audiences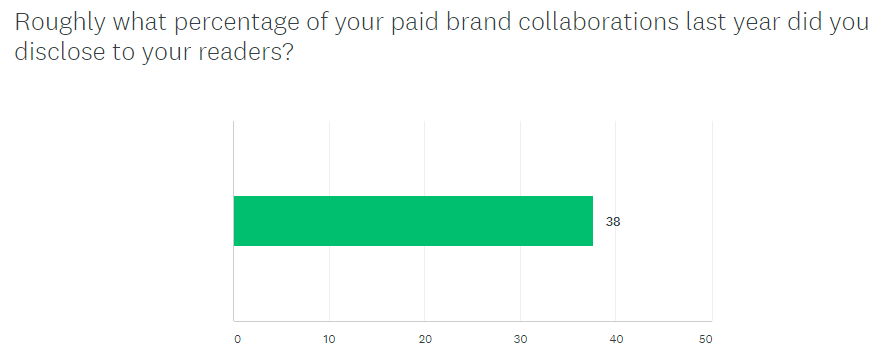 Even more interesting is the percentage of collaborators that chose to tell their audience that content was a collaboration. Only 43% of unpaid collaborations and 38% of those paid for were disclosed to readers, which is slightly troubling.
While it may seem harmless on the surface, such behavior can be seen as a betrayal of trust for influencers' audiences, as well a violation of the rules set out by the Advertising Standards Authority. There's a big difference between an influencer endorsing a product on a personal level and doing so because a brand has paid them for content. By not disclosing sponsored content, influencers are at risk of betraying their audience's trust in them.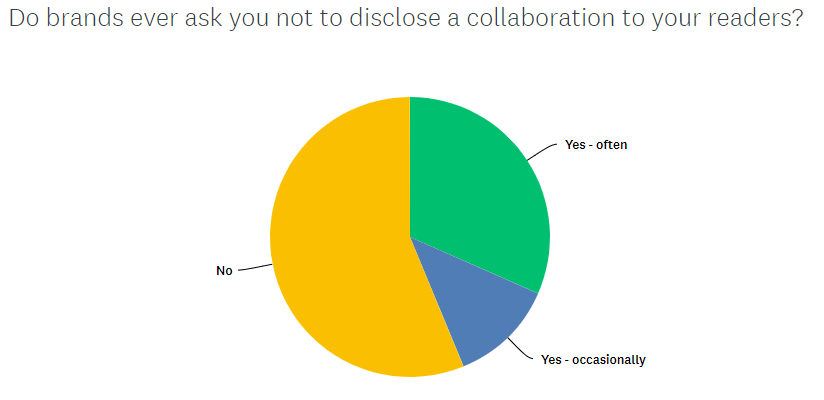 Additionally, the survey revealed that 31% of brands often ask influencers not to disclose that content was commissioned by them. As this data shows, both influencers and brands are guilty of neglecting the ASA's rules surrounding sponsored content.
Understanding the rules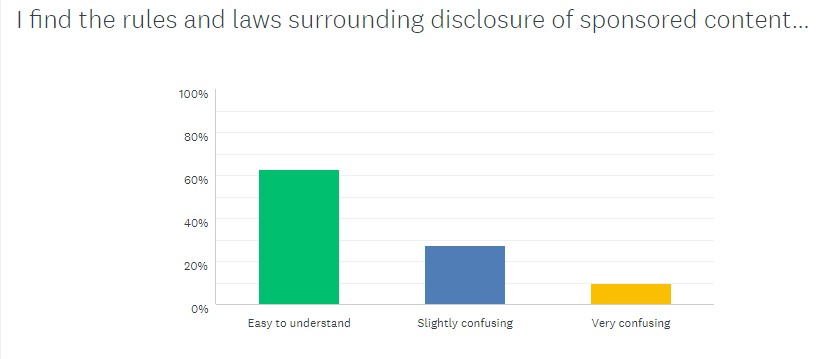 Of the influencers that took part in the survey, 37% admitted that they found the rules and laws surrounding disclosure of sponsored content confusing. It's hard not to see a link between this figure and the number of influencers not disclosing collaborations to their audiences.
Over 40% of respondents also stated that they didn't know the difference between sponsored content and advertising, highlighting a need for everyone to read up on the rules a little bit. For clarification of any of these details, visit the ASA website, or if you're an advertiser, visit the Internet Advertising Bureau (IAB) to find the latest advertising guidelines or get in touch with us at info@collectivedge.com
Some other interest tidbits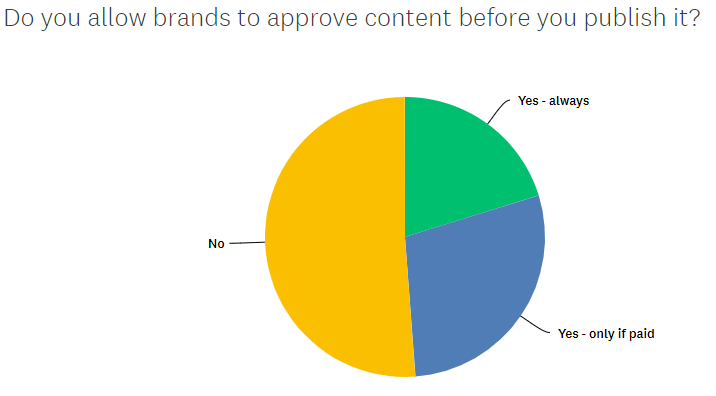 There plenty of other interesting statistics that emerged from the survey, with over 49% of respondents stating that the main reason they were an influencer was for money and over 51% saying that do not allow brands to approve sponsored content before they publish it.
Overall, the results have been enlightening in revealing how businesses and influencers collaborate. It'll be interesting to see how things develop and change in the years to come, and whether the relationship dynamic between bloggers and influencers is transformed as a result.
Feel free to get in touch with us at info@collectivedge.com if you'd like to look at the full set of results from the survey, and don't forget to keep an eye on our blog for more interesting survey results.
Comments