Link Tagging for Influencers – How to, and Why Bother?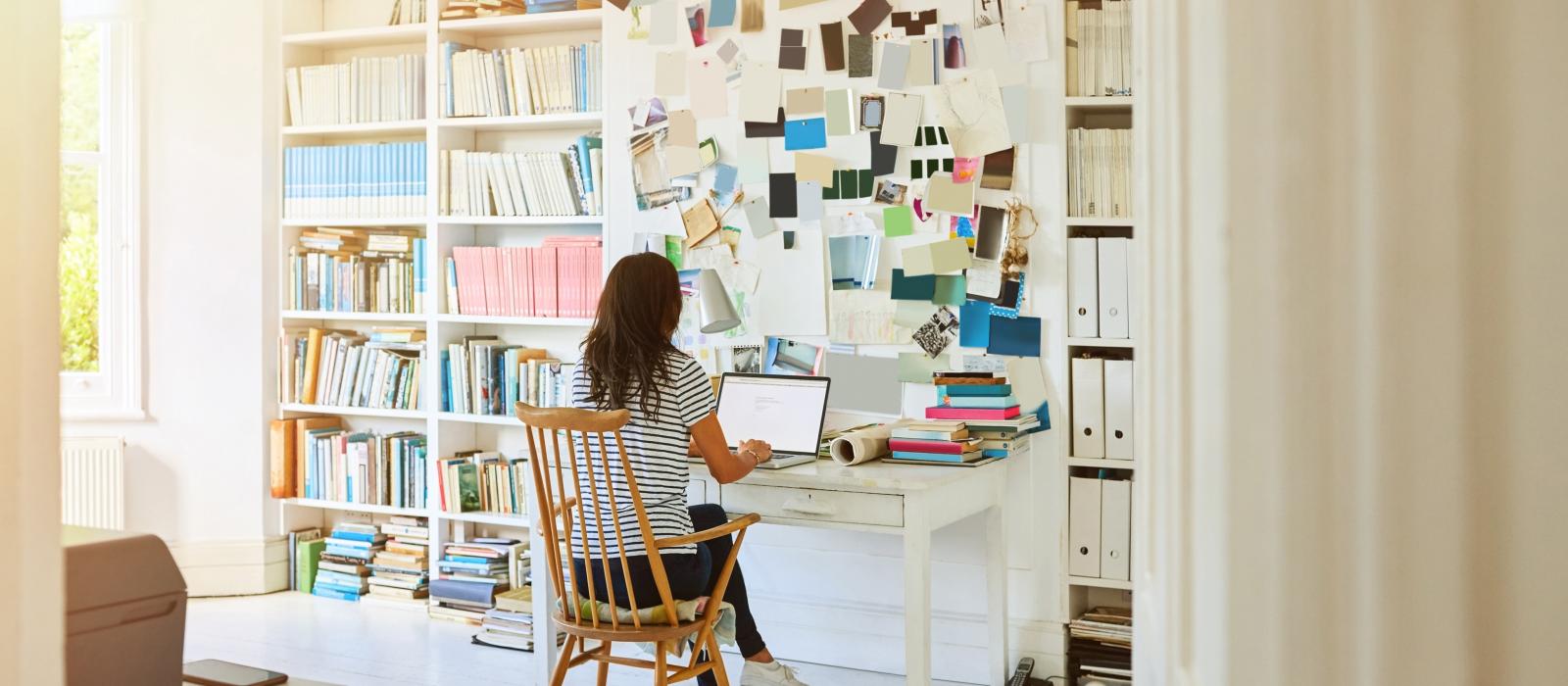 Remember our in-depth bloggers' guide to Google Analytics series from a couple of years ago? We helped you set it up, showed you how to use it, and we hopefully explained how to improve your blog off the back of it. We're bringing our analytics expertise out of the woodwork today for an advanced-level guide to link tagging, which could help you improve even further.
What is link tagging?
If you're sharing the same link multiple times on the same social network it can be difficult to see which one got the most clicks. In brief, adding link tags is a useful way to change this.  By adding specific bits of code to the URL you can track clicks on specific links in Google Analytics, and so drill down into how your individual social posts are performing to improve your social strategy.
Say you share lots of OOTDs and you want to know which types of images from the looks get your followers clicking through. You can create two versions of each link – one tagged with 'close up' and one with 'full outfit' – and use Analytics and see which one usually captures your audience's attention best.
I'm sold. How do I do it?
Obviously the first step is setting up a Google Analytics account, if you don't already have one. We covered all of this in our beginners' guide. Next, you'll want to head over to this really simple campaign URL builder from Google.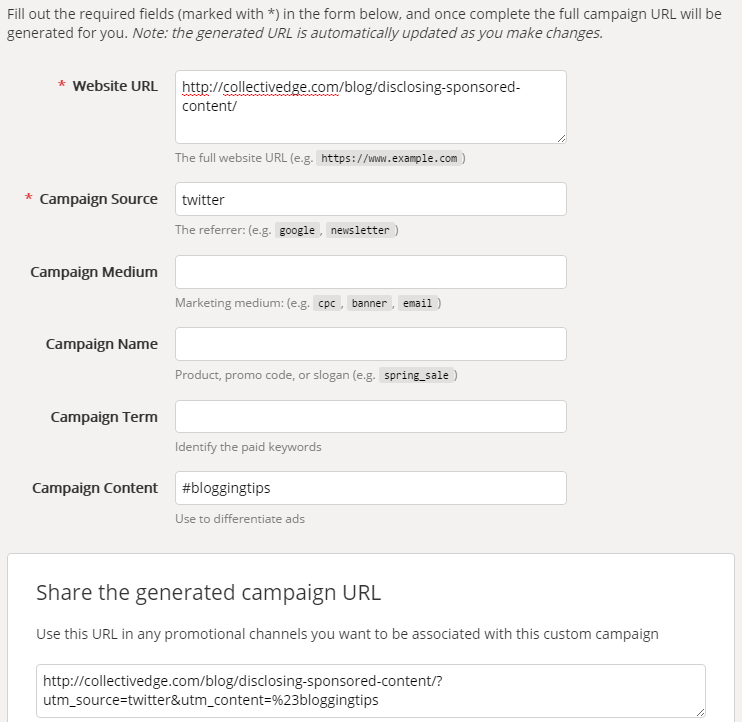 Here's an example to track clicks on the link when we're using the hashtag #bloggingtips in the tweet. We could set up this plus another tagged link for the hashtag #bloggers, so we can compare and see which hashtag tends to get us the most clicks.
You'll need to fill in the URL you want to track, the source which is where you'll be sharing the link (e.g. 'Twitter' or 'newsletter'), and finally Campaign Content. Give the link a name that will help you to differentiate it. The rest of the boxes are optional and you can ignore them for now. Your tagged link will appear below.
Gimme the info
You'll need to share the links and give it a bit of time for people to click on them before any data will show up in your Analytics account.
Then comes the tricky bit.  To see the data, head to Acquisition > Campaigns > All Campaigns in the menu on the left. Next, you'll want to change the Primary Dimension to Source and the Secondary Dimension to Ad Content.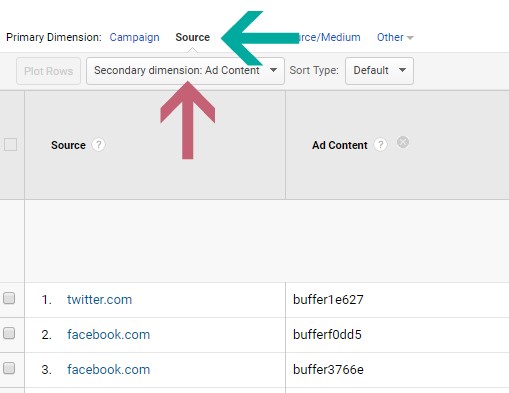 You'll see the Campaign Content (e.g. 'full outfit') that's had the most clicks from each source.
If you've tagged a bunch of links and want to narrow it down to see stats for just one particular link tag, toggle Advanced and fill in Include > Ad Content > Containing and then your tag, e.g. full outfit, and click Apply.
Want to compare two or more tags? After clicking Advanced, fill in  Include > Ad Content > Matching RegExp and then fill in the tags, separated by a | symbol, e.g. full outfit|close up. Click Apply and you'll see the stats for both, easy peasy! When you get the hang of it anyway.

Here are a few scenarios where you could use tagged links to compare different types of social shares, to see what your followers like best and then tweak your social media strategy accordingly:
Compare the effectiveness with different hashtags
Updates where the text is the post title vs. a quote from the article
Compare clicks on links shared in the morning, afternoon and evening
Compare the effectiveness of straight-up photos vs. images with text in them
Just remember to always use the link with the right tag in your social media update or newsletter, so that the info in Google Analytics is correct!
And voila, there you have it, getting in-depth data to improve your social strategy has never been easier.
Will you be giving link tagging a go? Can you think of any other scenarios where it may come in handy?
Comments
Hi, would you like more business leads at a lower cost? Currently http://Get-More-Leads-Now.com is offering our popular unlimited lead generation software package – at a reduced price for a limited time.

Download and install now to be building databases of leads in minutes:

The Ultimate Lead Generation Pack works by automatically visting yellow page directories and building a database according to your search terms. Other software in the pack then finds emails, phone numbers, and other details for that database. The results can be used for email, cold-calling, direct mail, or to sell immediately – priced per lead. Runs on Windows, Mac, and Linux with multiple job and VPN/proxy support. Similar software retails for over $100 with less features.

This pack is only available on sale as a short promotional offer, please download now if at all interested.

Click Here: http://Get-More-Leads-Now.com

Have a Great Day,
The Ultimate Lead Generation Pack Team

unsubscribe/remove Here: http://get-more-leads-now.com/r.php?url=collectivedge.com&id=ulg26

I love Google Analytics, it's so beneficial for learning about your audience and what works well!

Thank you for a very informative post, i will digest it slowly and give it a go Cheers!