My Pad for an iPad: Cycle Three Winner Announced!
As the clock chimed midnight on Halloween, the third round of My Pad for an iPad, our blogger competition run in conjunction with eMoov, came to an end.
After previous cycles saw entrants showing off their bedrooms and living areas, the theme for round three was all about the kids. Playrooms, nurseries and children's rooms were given the home staging treatment and you sent us snaps and posts of exquisitely organised toys, colourful nursery storage and bunk beds that made us pine for a grown-up equivalent.
But only one blogger could win this cycle, and that was…
 The Honey Badger of West London, Shea of Shea Wong – congratulations!
Shea impressed us with her ability to turn even the smallest play area into a fun and functional space, providing plenty of tips on storage solutions and how to tackle toys that have been outgrown. Her entry demonstrated that size doesn't matter when it comes to play areas – with a little creativity, ever member of the family can enjoy a multifunctional space.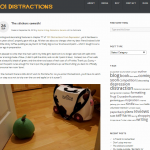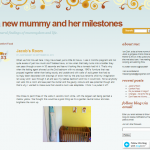 Thank you to everyone who took part in this cycle, we loved reading your entries and although this was the last round of My Pad for an iPad in 2013, keep an eye out for more exciting competitions taking place in 2014!
Comments
Thank you again! eMoov's tips have inspired us to take on other rooms in our house, can't wait to show off the transformations!