How to Run a Successful Blog Giveaway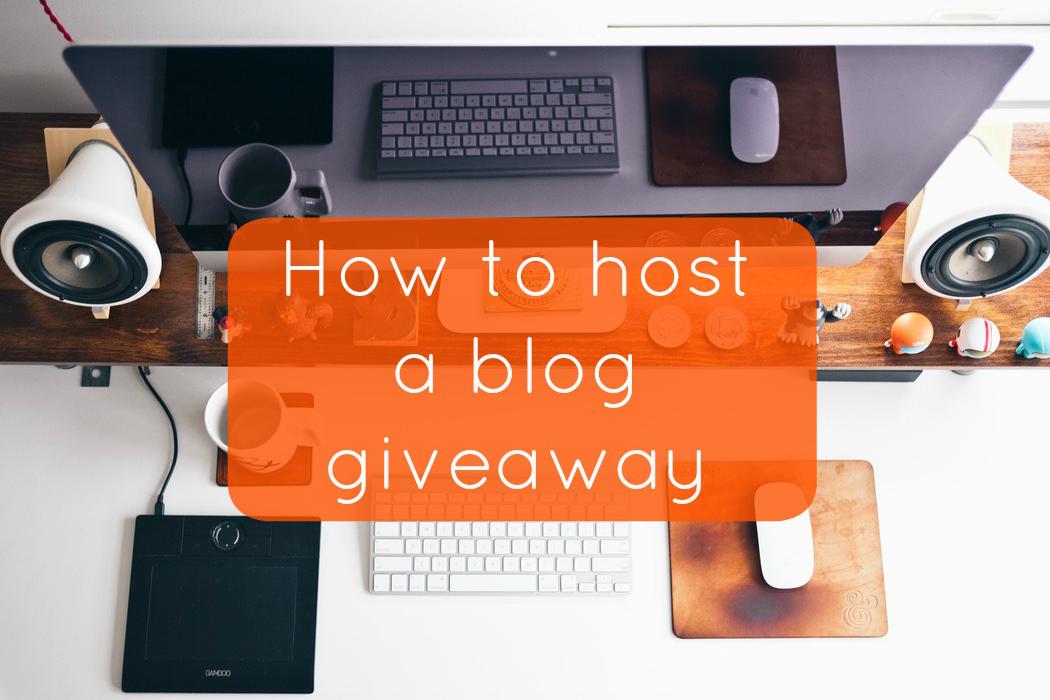 With Thanksgiving just gone and Christmas on its merry way, the season for giving is now upon us.
If you run a blog, then you may be thinking about hosting a giveaway this festive season. If you are, good for you, giveaways are a fantastic way to thank your readers, build connections with brands and promote your blog.
They're also relatively easy to set up and run, however if you've never held a giveaway before there are some pitfalls you will need to avoid.
Read on to find out how you can successfully source a giveaway prize, keep tabs on entries and make sure that it's promoted to a wider audience.
Sourcing the Perfect Prize
Brands nowadays are always on the look-out for bloggers to promote their products. Studies have shown that brand advocates are 70% more likely to be seen as a reliable source of information, as well as being 50% more likely to create content which influences people to buy.
Therefore, if you believe your blog has the right tone and style to get a brands notice then you may be well on your way to running a successful sponsored giveaway.
To build your blog's credibility if you're just starting out, include some honest and informative reviews. This will help you get to the stage where brands can become interested in you as an advocate.
Once your blog is ready, sign up to a service like CollectivEdge who can help get you in touch with relevant brand marketing campaigns, as well as help you promote your site – a match made in blogging heaven.
The Goal of the Giveaway
The next thing to think about is what you're hoping to get out of your giveaway. Your goal might be to encourage more Facebook likes or Instagram followers, or you may want to cement a relationship with a certain brand. Once you have thought about your goals, get in contact with specific brands to source a prize and arrange for their promotion in return (which may consist of backlinks to their site, a good review or a link to their social media page).
Setting up your Giveaway
As a rule of thumb, the easier your competition or giveaway is, the more entries you will get. The simplest way to gain entries is to get your readers to leave a comment on your giveaway blog post.  Bear in mind that if you choose this option, you will have to make sure you pick the winner at random.
Alternatively, you may want to use a giveaway site to help you keep track of your entries. A site like Rafflecopter is perfect; it allows you to create widgets which you can then share through your social media profiles quickly and easily. The widget will prompt readers into a performing an action, like leaving a blog comment, before an entry is then submitted. At the end of the giveaway it also provides you with a spreadsheet of all the entries your giveaway received, making it super-simple to verify entries and pick a winner.
On your blog giveaway post, it is also necessary to write a disclosure notice stating your affiliations with the brand. In order to build credibility with your audience, your readers have to know how and why you are hosting this giveaway, that you have used the product/service yourself and who will be shipping the winner's item (be that you or the company).
Terms and Conditions
Important note: Terms of Services Agreements on many social networking websites state that you cannot use the network as a means of gaining mandatory entries into a prize draw.
This means that you can't get your fans to, for example, like your Facebook page as automatic entry into your contest, they must post a comment to your original site in order for it to be counted. Facebook, Twitter, Pinterest etc. also insist that you post a disclosure notice on your competition update, stating that your giveaway is in no way affiliated with the social network.
You must then post how long the competition will run for, how the winner will be picked, and how they can then get in touch to claim their prize. You will also want to put a time limit on how long the winner has to get in touch with you. This will allow you to pick another winner if the original entrant wasn't quick enough to claim their prize.
It is also important to set entrants an age limit (ages 18 or over), state where you will be willing to ship the prize (which may be UK only) and be clear on how many people can win.
Promoting your Giveaway on Social Media
Once your giveaway is up and running, you will need to promote it on social media. Be wary of 'spamming' your readers by posting multiple competition updates a day, as this will more likely cause you to lose followers. Once or twice a day, through all of your social networks should be enough to get the word out. Remember, if you have also prompted your readers to like your Facebook page, they may also help you promote your competition by sharing the competition post themselves. Your friends in the blogging community can share your post too. But again, don't send frequent emails to everyone in your blogging network, as this may harm your reputation.
Notifying the Winner
Once you have picked a winner, allow them to verify their entry by giving them a certain amount of time (24-48 hours usually) to reply to you. Once you have notified them you can then let your readers know who the lucky winner is!
Competition giveaways really are a great way for bloggers to get their opinions heard and raise their credibility with wider audiences. We wish you the best of luck in your blog giveaways and if you have any tips on how to get your competitions noticed, please share with us your tried and tested methods.
Comments