Safety Tips for Photographing Outfits Outdoors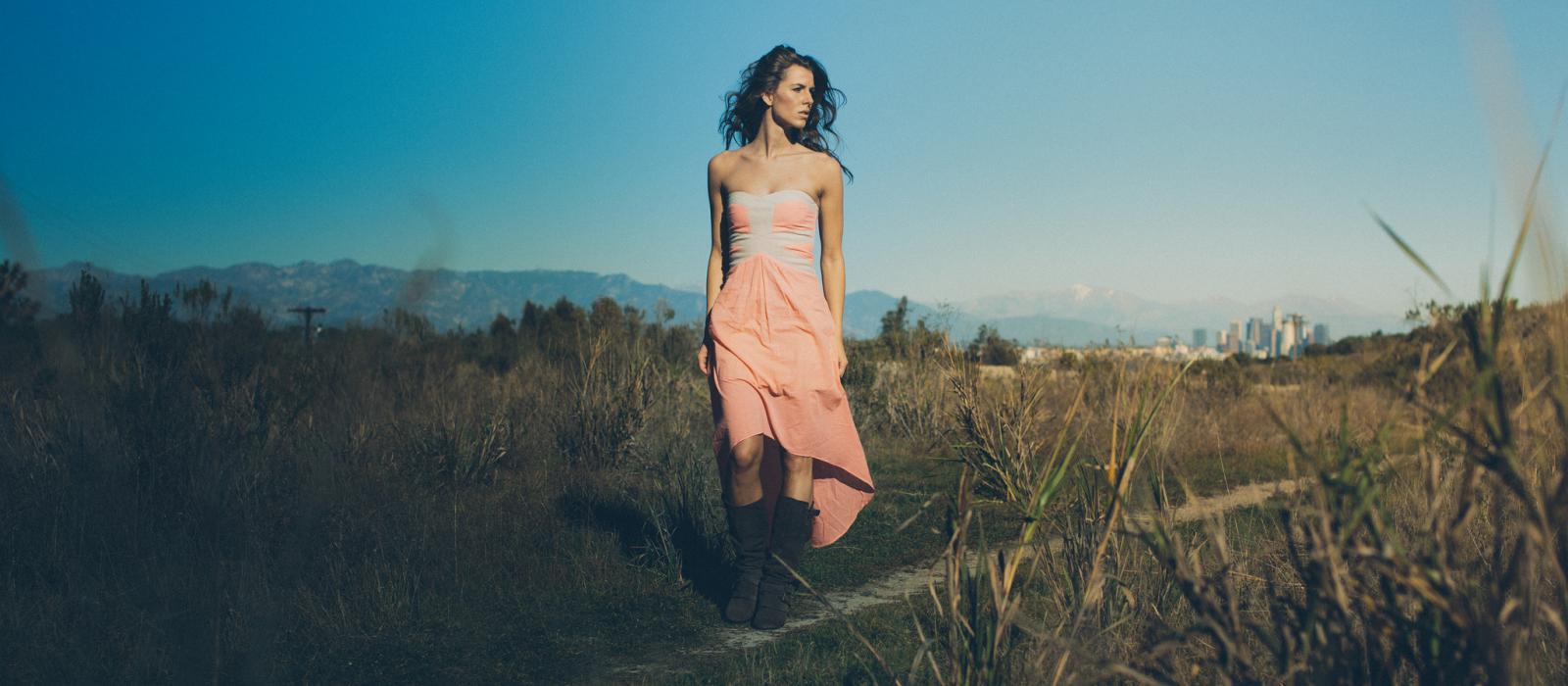 Image by David Nitzsche
We previously posted about how to take your own outfit photos for your style blog. But if you do head into the great outdoors, there's more to consider than just getting the perfect shot. From ensuring you don't damage your DSLR to keeping yourself safe, here's what you need to take into consideration:
Keeping Your Equipment Safe
A stunning backdrop is a great way to give your photos an extra edge. However, beautiful natural scenery is rarely accompanied by completely flat ground. Make sure you use a tripod on rough terrain so that your camera doesn't fall and break. The steady base that a tripod provides can also improve your photography – find out how to use a tripod correctly with this guide from Digital Camera World.
If you're carrying expensive equipment, it's also important to make sure you keep it with you at all times. It's easy to get distracted looking for the perfect spot, and leave your camera sitting on a wall or rock, making it an easy target for opportunistic thieves.
Whenever possible, you should try to keep expensive equipment hidden – waving your camera around could attract unwanted attention.  Other tips include:
Put your camera in an old bag – some people recommend doing this, as it makes it less obvious if a camera is brand new.
Keep your bag in front – especially in busy areas, as this makes it harder for pickpockets.
Invest in a hard case – you can purchase hard cases for cameras, which will keep them extra safe from knocks.
Keep your camera in something waterproof – whether it's a hard case or a waterproof bag, never let your equipment get wet.
Insure your kit – not a particularly riveting topic, but if you're investing in expensive camera kit then make sure your insurance covers it, in case it does get damaged while you're shooting outdoors.
Keeping Yourself Safe
Do you get carried away searching for the perfect backdrop for your latest outfit? It's easily done, but you always need to make sure that your safety is your first priority.
Don't put yourself in dangerous situations – we all know that the great outdoors can be dangerous. Avoid potentially hazardous places, such as cliff edges, beaches that can be completely submerged by the tide, or exposed and isolated areas, such as moors or mountains.
Take a friend – it's best to avoid isolated areas. However, if you do decide to visit one, never go alone. The same goes for shooting in a busy, public space – if you have a tripod/camera set-up having a friend lookout for your equipment minimises the chance of it getting stolen.
Let people know where you're going – make sure you tell someone exactly where you're going and what time you should return/they should expect to hear from you. They can then raise the alarm if they think there's a problem.
Hide expensive equipment – this was mentioned above, but it's hugely important. Make sure you only take equipment out to take a photo and put it away as soon as you're finished.
Take a paper map – as you won't be able to access Google Maps if you lose signal.
Charge your phone before you leave – in case you need to make a call in an emergency.
Dress appropriately – in exposed areas, the weather can change frighteningly quickly. Make sure you always pack a thick jumper and waterproof coat, just in case. You should also take a pair of sensible shoes (you can change them for your photographs), or you'll run the risk of twisting an ankle.
Taking photos in the outdoors is great fun. Plus, it can provide amazing backdrops for your photos, making your blog stand out from the crowd. However, it's important to make sure that you keep yourself and your equipment safe when you're out and about.
Have you got any more safety tips for shooting outdoors?
Comments