How to Shoot Selfies like a Pro for your Style Blog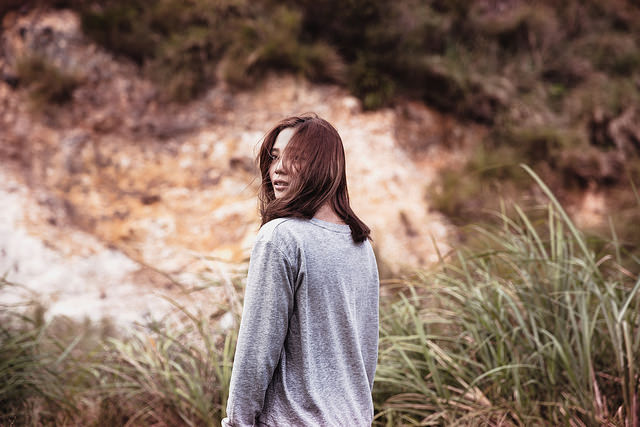 Photo by: 古 天熱
Do you have a 'blog boyfriend' or partner willing to follow you around with a camera snapping the perfect candid shots of you in your new outfit?
The answer for many of us is probably 'no'.  And for those that do have a somewhat willing photographer, have they ever become frustrated with your level of perfectionism in photo shoots? Do you wish there was an easier way to nail the perfect style shot, preferably without the help of a less-than-enthusiastic friend or significant other?
Well, shooting your outfits by yourself could be the solution you're looking for. And luckily it's not as difficult as you might think.
Here are our top tips for taking your own outfit photos for your style blog. No bored boyfriends with limited camera skills required!
The Kit List
The best set up for shooting the perfect fashion selfie is a DSLR, tripod and wireless remote. A tripod is essential for taking good self-portraits, as you can use it with a point and shoot camera if you don't have a DSLR, using your camera's built-in timer setting, instead of a wireless remote.
Using a tripod will not only hold your camera steady (preventing the dreaded 'blurry photo'), it will also offer you peace of mind, as your camera might fall and break if you're propping it up on walls and furniture all the time. Tripods also allow you to adjust the height of the camera, giving you more compositional options in your fashion shoot setting.
Choosing a Location
Shooting outdoors is always advised, as natural light is infinitely more flattering than artificial light. Try to avoid shooting in direct sunlight though, as the bright light will cast harsh shadows on your facial features and clothing.
In terms of scouting for a location to shoot your ensemble in, go for spaces that have interesting architectural or natural features. For instance, find a coloured wall to use as a backdrop, or opt for a beautiful garden setting. Be sure, before you set up your camera, that you check for bizarre features in the background, as they might ruin your photo. For example, check for trees that might appear to be growing out of your head once you step into the frame.
Setting up the Shot
Set up your camera and tripod in your desired location. Set your focal point to the near distance, and pick out a visual marker in the composition. This could be a crack in the pavement or a leaf on the ground. Then set up your light readings to that spot.
Top Tip: having your camera set to a low angle, shooting upwards, will give you the appearance of longer legs!
Once you're happy with the composition, go over to the marker and do a few test shots. It doesn't matter so much what you look like in these pictures, you are just trying to make sure that your body is in the centre of the frame. Play around a bit until you're happy with the exposure, focus and composition and once you're there, it's time to start shooting for real.
Posing like a Pro
Now for those of you who don't get their modelling tips from Tyra on America's Next Top Model, striking a 'fierce' pose may not come easily. However, when it comes to shooting for your fashion blog, there are no hard and fast rules, just do whatever you feel comfortable with and what fits in with the tone of your blog.
Experimenting with different poses will give you the best results. Try a smile, try a serious expression; look to the left, then to the right and down to your shoes. Try capturing yourself mid-laugh or grab a prop like an umbrella or coffee cup to keep your hands busy. It doesn't matter how long this process takes (as there's no one else there to hurry you along), shoot more photos than you think you need, as this will give you more options when it comes to editing.
Editing your Photos 
When it comes to picking the photos you want for your blog post, you will be amazed at what a little post-production work can do. For instance, if the weather was a bit drab and the photos came out a bit dark, try turning it into black and white or cropping in a little closer – you might create a moody, cinematic-still-like image that will set off your outfit perfectly.
Also, don't worry if you know nothing about photo editing, you don't have to invest in Photoshop at first, there are many free editing sites you can use. For our top five free editing site recommendations, check out this previous blog post.
There are also hundreds of photo editing tutorial videos online to help you learn. But remember, when it comes to photo editing, less is always more. You don't want to look like you've airbrushed yourself to within an inch of your life, just clear up any obvious blemishes, check the brightness and exposure and then post your chic selfies for the entire world to see!
If you have any other tips for taking your own outfit images for your style blog, please share your ideas below.
Comments
Great, you are more informative.i also create a blog to Give your photos a fantastic new look with our unique effect brushes: Glow, Neon, Stars, Hearts and so much more to satisfy your imagination about funny selfie. Enjoy finger painting with numerous colors that you can choose.check out this link.

The smartphone selfie or self-portrait has now become a popular form of self-expression.The Selfie guide Master the art of taking the perfect selfie with this Sweet Selfie guide.

How to navigate shooting in public spaces where people might be walking around and gawking at you? lol