Should Bloggers Charge for Reviews?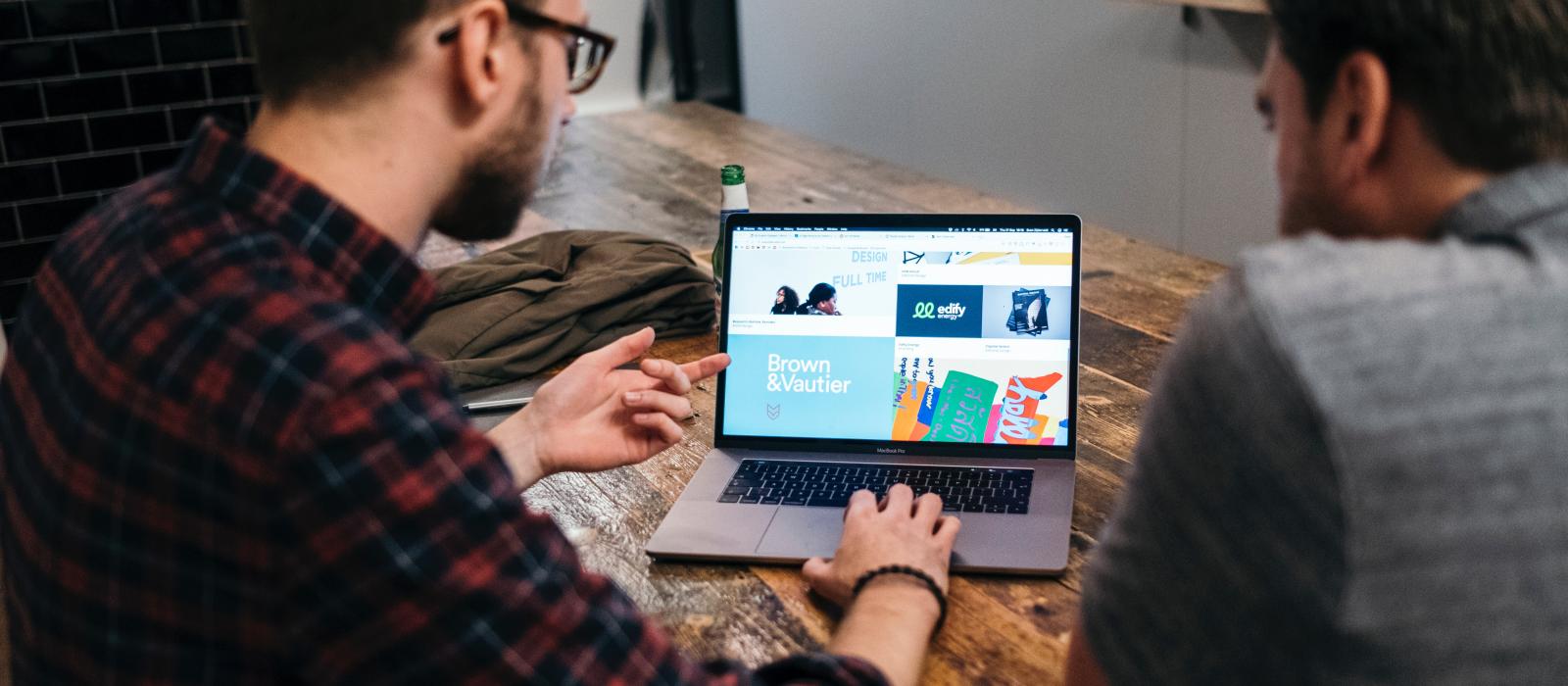 To charge or not to charge for reviews? That's a big debate amongst bloggers.
Does it depend on the size of your audience? Because brands get more out of exposure on a popular site with high page views. Or does it depend on how much time and effort it requires? Because that can be the same whether you've been blogging for 3 months or 3 years.
There are very influential bloggers that charge upwards of £1000 to review a product, and then there are equally influential ones who've made it their policy to never charge a penny for reviews. So what are the arguments for and against it?
 Why some bloggers do charge for reviews
Time
Thoroughly testing a product, styling a photoshoot, editing those pictures, writing the post, promoting it through social media… all of this can add up to hours and hours of your precious time spent 'working' for the brand.
Money
To put it simply, you can't pay the bills in dresses or hotel stays, however lovely or valuable they may be. For those blogging full time, they need to earn a (cash) living.
Brand requirements
It's all hunky dory when a brand sends you a free product and then lets you get on with your thing. But what if they start asking you to include specific things in your post like links or promotional messages?
Then it becomes less about you giving it an honest review and more about the brand advertising the message they want to get out there, and advertising costs money.
Why some bloggers don't charge for reviews
Credibility
People are naturally sceptical. Consider this – if you clicked onto a post and the blogger disclosed that they had received money to write the review, and then gushed about how utterly amazing it is, would you really believe them?
Honesty
Getting your readers to believe you're telling the truth when you know you are is one thing, but what about getting yourself to tell the truth in the first place? If a brand has paid you to review something, might you – even subconsciously – tone down its negative points just a little bit?
The product
Even if a brand is not paying you money to spend your time writing a review, you are getting something out of it – the product!
And we're assuming, of course, that you'd only review products that you're genuinely interested in, so it seems like a win-win situation. The brand gets exposure and you get that awesome new bag or expensive gadget you've been dreaming about but couldn't afford.
Passion
Why you are blogging in the first place? Are you just in it for the money? Or are you truly passionate about the topic and would love to be able to try out, and tell your readers about, lots of awesome, relevant products?
There are also many bloggers who are passionate about supporting smaller, independent brands, and these typically don't have the same marketing budget as the big guys.
So should you charge?
Ultimately, this decision is up to you – only you can decide what your time and blog audience is worth to you and to a brand.
However, there are plenty of ways to monetise your blog without charging for reviews (banner ads, sponsored posts and brand ambassadorships to name just a few) and keeping reviews as editorial, not advertising, content can only make your opinions more credible and trustworthy to your readers.
Tell us, do you charge for reviews and why or why not?
Comments
OK I am new ish to blogging. I do several reviews on my blog for various brands big and small. I started out getting paid for specialist content which took a lot of my time and several friends to help me out.I have a few close brands I do not charge for reviews as I have low social media following at moment and also have only 4 blog followers so use these small amount of brands as my way of growing content in exchange for products and growing my blog and social media numbers. I will in time be charging new comers once got the following at the level I want it to be. 5000 on each social media platform. Soon as one hits that 5000 that where the charges will kick in.
we all work hard so why not charge even though they are reviews I know brands will pay cos I have several blogging friends who get £££'s per post .

Why should you advertise products for free when, as the first commenter so eloquently says, brands will pay thousands for PR consultancy and advertising in other channels. And I don't see why having 'passion' for your blog means you write for free either. As an ex marketing director, I have to say that what some brands and PRs are getting away with is nothing short of exploitation.

Yes, I would consider any mention of a brand as a form of advertising… from the brand's perspective, anyway. They pay $10,000/month or more to PR agencies to get this form of advertising. It's clearly valuable, so why should bloggers give that kind of value (…and writing skill …and time …and photography) away for free, when brands clearly have the $$ to pay for it (heck, they're paying other people for it)? Not to mention, it's most bloggers only chance at income!

It may sound harsh, but I really think that the bloggers who write articles about brands for free, or just for product, do a disservice to themselves (that brand will never pay you in the future) and to all bloggers, since it devalues the service and makes it harder fo bloggers (in general, as an industry) to make a living.

If you want to write articles without payment, write about brands who are vegan, ethical, eco, third-world artisan, and doing good in the world. They actually need the support and likely can't afford to pay anyhow. But when L'Oreal comes knocking — make sure your time is well-rewarded.

Every blogger should have a page listing their sponsored post options and prices, and should direct brands who want coverage to that page.

FYI – A sponsored article on a professional-looking blog should cost an absolute minimum of $10k+, and a sponsored social media post should cost $15 to $30+ CPM (per thousand followers), depending on what the brand wants and what is involved. For perspective, many social media stars make $50k to $100k per Instagram post alone. And an ad in a print magazine can easily cost a few hundred thousand dollars.

Good luck! And remember: this is BUSINESS. Blogging is an industry, and your livelihood. You are providing a SERVICE for these brands, when you talk about them. Never forget that! 🙂

Wow that is the most helpful comment I have read in a long time!

Thanks for stopping by again! We love hearing bloggers' thoughts on these kinds of issues, as we want to please our members as much as the brands we're working with 🙂

It sounds like by 'brand', you're thinking of the big guys. At Blogging Edge, we've worked with a whole range of clients from high-street names to independent companies run by a couple of people. They definitely don't all have $10K/month to pay a PR agency! Like you mention, offering a different pricing level (or no charge at all) to smaller brands could be a way to go for bloggers to whom it's important to support these types of companies.

Where did you get the figure $10K for a sponsored post by the way? We'd be interested to know why this figure, since in our experience the typical sponsored post fee is much, MUCH less than that.

A thought: if bloggers do reviews for free, then it's kindof screwing over all bloggers because it makes advertisers percieve that there's less value in blog posts in general, it also makes them less likely to pay for sponsored posts since they can keep hassling bloggers to do it for free, and it deprives the blogging community of value and much needed income.

You've heard that most people value things based on what they paid for them? I think that's true in general and especially in the case of brands and advertising.

Plus, these brands are paying for ads elsewhere, so why not in your blog? Don't you give them value too?

The key is to always be honest in your reviews, no matter what.

Hi Sarah, thanks for sharing your thoughts! 🙂

You mention "these brands are paying for ads elsewhere, so why not in your blog?" – it depends on whether you think of a review as an advertisement. Yes the brand is getting exposure but legally, in the UK, the ASA (Advertising Standards Authority) doesn't actually count sending a blogger something to review as advertising (provided the brand doesn't ask them to include any specific wording in their post).

If you are adamant you would like to be paid for reviews, that is of course fine and the best way to ensure brands don't just go to another blogger who offers a similar thing for free is to ensure you're offering something fantastic and unique that the brand can't get elsewhere – whether that's your awesome photography or your highly engaged readership. If a brand really wants to work with YOU, they'll be happy to discuss fees 🙂

I personally don't charge but everyone's different, if a brand offered then it would be a nice bonus! I'm not a 'big' enough blogger to request things like that, I think it would be quite rude x

No, I don't charge for reviews, nor would I. I think the editorial freedom to point out the flaws in a product is a very important part of reviewing. If the brand is paying for your time, then the post becomes something else and not a 100% independent review. I can see the argument that reviews take a lot of time, but that's the blogger's choice as to how they want to spend that time. Nobody's holding your arm behind you forcing you to blog. It doesn't mean you're automatically entitled to get paid for it. Nobody gets paid for other hobbies, like reading or going to the gym – we do those things because we enjoy them, and that's what makes the time spent worthwhile.

That said, because reviews are so time consuming I turn a lot of offers down and only really review stuff I'm excited about and think other people will be excited about too. But I don't see the review item as payment for the post – what it is, is a tool to enable you to write the review. You can't review something you haven't tried out. If it was payment, then a lot of us are working for well below minimum wage.

Thanks for commenting Joanne! You make a lot of good points, and it's great that you only review products you're genuinely passionate about. That's how it should be, and we try our best to match up our bloggers with campaigns that we think they'll really love 🙂