Snap Happy: Don't Let Daylight Savings Cramp your Style Blog Photography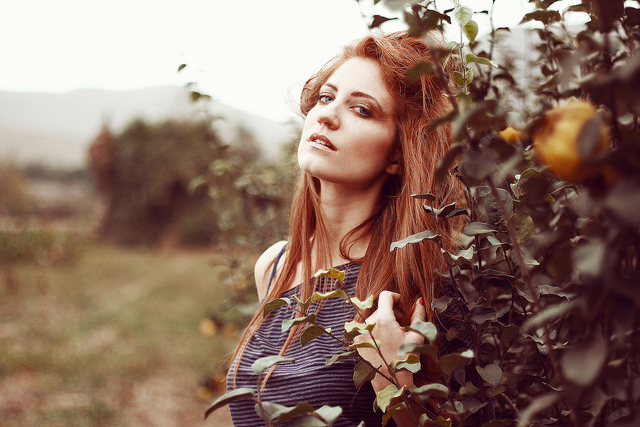 Photo by Paolo Rally
Daylight saving time ended this weekend, meaning it's back to forcing yourself out of bed on cold winter mornings and leaving work to dark and drizzly nights once more.
Style bloggers in particular will feel the extra loss of sunlight, as every photography manual and advice blog under the sun (excuse the pun) raves about how idyllic the 'golden hours' of photography are, i.e. the hour after sunrise and the hour before sundown, when natural light is at its prettiest and casts a soft, dream-like glow on everything it touches.
But despite the cold and the overwhelming urge to hibernate during the winter months, there are still lots of ways to show off your winter styles choices without resorting using the dreaded flash setting.
We've put together out best photography tips to help keep your style blog looking great throughout the bleak winter months.
Scheduling is your best friend
For some, style blogging is more than a hobby; it's a full time mind-set. As a stylish person, it's your prerogative to wake up and wear whatever outfit you feel truly embodies your spirit that day. However, when you're style blogging in the winter, and you want good shots, it may be easier and a lot more organised of you to plan your style posts ahead of time, at the weekend for example.
Spending a couple of hours shooting a range of outfits when you've got more time can mean that you save yourself a lot rushing around trying to shoot everything day by day in the ailing winter light.
Catch the Light
However, saying that, when the opportunity comes you've got to grab it and perfect lighting in winter is one of those times. For instance, if you find yourself 'up and at 'em' on a frosty, sunny morning, take your camera along with you for the commute to work. You could grab a quick shot of your outfit as the pretty golden light reflects in a shop window, or shoot some new beauty buys in a nearby park during your lunch hour. If you have a tripod take it with you, so you can make sure the camera is held steady whilst you make the most of the beautiful natural light hitting your lens.
Play with Settings
Knowing your camera's manual settings inside-out is the key to making the most of your photos. Because as amazing as the manufacturers say their camera's automatic settings are, it will never be able to read your mind. Experimenting with things like white balance, for example, could lead you to a great idea for a shoot, which simply wouldn't have occurred to you whilst you're stuck in auto mode. Plus, automatic settings in low lighting conditions will usually trigger the camera flash, which, nine times out of 10, makes for an ugly picture.
Avoiding using the flash altogether isn't easy, but it's doable. Firstly, lower the f-stop, or use a lens that has a large aperture and combine it with a slow shutter speed and steady hand (a tripod for this is essential). However, this technique works better for static shots, as any movement will cause a blur. Alternatively, you could try your camera's black and white setting, which will be a little more flattering in bad light. You could also try cranking up your ISO settings on overcast days. However this is likely to cause graininess in your images, so experiment until you find the lowest ISO to work for your lighting conditions. And remember, a grainy photo is better than a too-dark photo, as you can always adjust with your photo editing software afterwards.
Shoot Indoors
Getting the most from the natural light coming through your windows is another way to shoot great photos on even the most miserable of winter days. Position yourself in front of the window and use a reflector to reflect the light onto your features. Set your lens' aperture to a wide setting, as this will not only let the most light in, it will also create a shallow depth-of-field, which can help make hum drum backdrops appear more 'artsy' in an instant.
Take a different approach to content
If you've had a lazy Sunday afternoon and are too stuffed with roast dinner to get around to shooting your week's outfits in advance, never fear because you can still blog with style by rethinking your content. For example, you could set up Q&A interviews with your friends and talk about your style in a vlog. Or, you could also use a site like Polyvore to create professional-looking ensemble collages and wish lists. Alternatively, you could even gather your visual inspiration on a Pinterest and link to that, or give your outfit a Spotify soundtrack for your readers to enjoy.
The key to style blogging during the winter months is not to give up even on the coldest and darkest days of the year. Find different ways to blog in a way that suits your more sedentary winter lifestyle and remember to have fun with it!
If you have any great tips for shooting fantastic fashion photos in the middle of winter, please share them with us in comments below.
Comments