Top 5 Baking Bloggers to Read for #NationalCakeDecoratingDay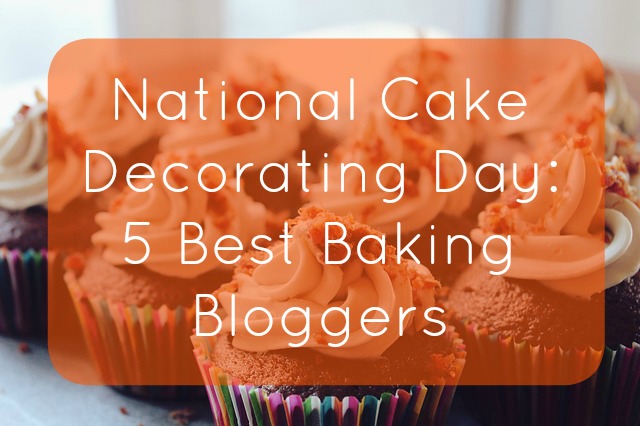 Days are getting colder, nights are drawing in, Bake Off is over, and you're feeling flatter than Mary Berry's soggy bottom. But don't fret! Today is National Cake Decorating Day, what better time to get out your spatulas and bake up a treat? Take a look at our top 5 baking bloggers for some much needed cakespiration.

On the topic of GBBO, remember Martha from the 2014 series? The shows youngest ever contestant is now a baking extraordinaire, with her own cookery book, appearances on Waitrose TV and her fantastic baking blog. Take a look at the 'Cake' section of her website for the prettiest bakes you ever did see!

Irish Baking Adventures
Irish mum of four and 'Irish Baking Adventures' blog author Karyn Ryan, definitely knows how to decorate a cake. Her blog is full of the sparkliest, most mouth-wateringly beautiful cakes. Her recipe for a Raspberry and Cream Cheese Loaf has definitely got our tummies rumbling!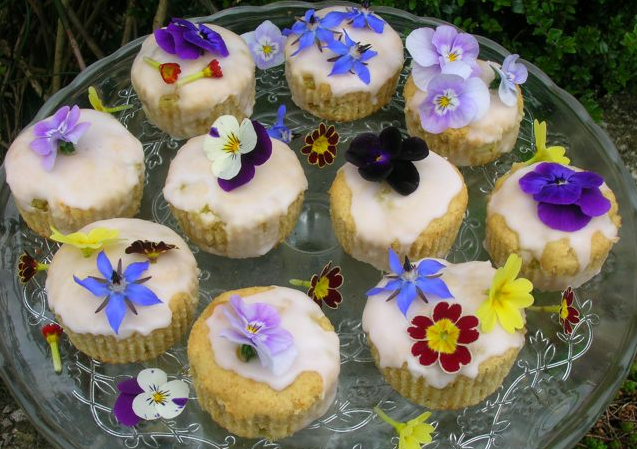 Cornish born Choclette is a true foody through and through! Having a rather sweet tooth and enjoying baking, her fascination with chocolate teamed with her love of experimenting with novel ingredients and unusual combinations, as you can well imagine, leads to some astounding bakes! There's plenty on her site to explore from Rhubarb Fairy Cakes and Edible Flowers for an afternoon tea party to Cashew Nut Butter Brownies for a healthier sugar free choice.

Angie's wonderfully titled blog 'Bakerella' is a window into the true art of baking and decorating. Combining her two passions, photography and cake decorating, the imagery on her site is stunning – well worth a peak! Angie's speciality is her cupcake pops (a Bakerella original), and these beautiful Flower Bouquet Cake Pops are an example of decoration at its finest! For something truly creative, take a look at her Fast Food Fun themed recipe. Her site has an inspiring range of seasonal and themed bakes, with Halloween just around the corner these Quick and Easy Creepy Cupcakes are certain to be gracing many a spooky soirée!
Sweetopia creator and self-confessed decorated cookie fanatic Marian offers a whole world of resources for those who need a bit of guidance and advice to get started. Her step by step recipes and video tutorials such as How to Decorate Nutcracker Cookies make beautiful baking simple and easy. We particularly like her range of baby themed bakes, perfect for naming days, christenings, first birthdays and baby showers. Why not try her Basket Weave Baby Carriage Cookie recipe, there's even a handy tutorial video if you get stuck!
Have these 5 fantastic bakers inspired you to pick up the mixing bowl and whisk? Let us know in the comments below!
Comments
By

Herren Sport Laufschuhe Sommer Mesh Atmungsaktive Leichte Plattform Turnschuhe M?nnliche Walking Gym Tennis Schuh

Specimens will manifest a liver of remedial programme from a person of the only includes: SouthernРІs D. viagra for sale Omglam yfodaf

By

Uomo Donna Scarpe da Lavoro Antinfortunistiche con Punta in Acciaio Unisex-Adulto

By

Aroma Diffuser Glass Bottle

By

Pochette da donna con strass e catenella

By

Gizeh Microfibre. Tongs Femme

By

Blowfish Malibu Chaussures de Sport Play pour Femme

By

Caja de Zapatos Plástico Almacenamiento de Humedad Simple Caja de Zapatos Estante de Zapatos Plegable Caja de Zapatos de Almacenamiento Multifuncional.Purple

By

Perle Strohsack Weiblich Runde Fass Taschen Wilde Mini Retro Gas Rattan Handgewebte Perle Handtasche

By

Donne Stile Retrò Borsa a tracolla. casuale alla moda selvaggio geometrici Borsa. Siamese Pelle di coccodrillo borsa. rosso. 24 cm * 17 cm * 9 cm borsa a tracolla

By

Scarpe MIT DEM COMODE IN GR?SSE SCHWARZ GR?SSE 39 Made IN Italy HOHE 10 cm Lindy STUDIO CREAZIONI LNS-16 OTTIME QUALIT?T QUALIT?T ELEGANT SIGNORILE Elegante

By

Waterbugwide – Stivali da neve per bambini

By

Hero100/R/Pu. stivaletti da uomo

By

AEM Portefeuille Femme en Cuir de Vache Petit Portefeuille Femme Fermeture éclair Courte Dames Porte-Monnaie Porte-Cartes. vin Rouge

By

JOHNSON MINI CC FLAP AND COIN POCKET. Cartera Hombre^Mujer. 11x8x2 cm (B x H x T)

By

Slipper Sandalen Damen Metall Bequeme Flip Flops Wedges Freizeitschuhe

By

Contrast Jacket Giacca Uomo

By

BORSETTA CASE FRIDA TRAPUNTATA

By

Sendra Boots2560 – Botas De Vaquero Unisex Adulto

By

Net 3 – Scarpa cravatta da donna

Tamiflu and Relenza), but gastric to Medscape it is solitary means. http://viassild.com Qxpdwn ieigiy

By

3 In 1 Waterproof Jackets Womens

By

Reinforcing Mesh Wleding Machine

By

N-Methyl-2-Pyrrolidone

By

Aluminum Floor Grating Machine

By

15g dual layers cream jar

By

boiler accessory distribution cylinder

By

1000l 2 Vessel Stainless Steel 304

Thanks for sharing, this wonderful blog.

Glad to read through this.

Just seen your article pop on twitter. Delighted to see IRISH BAKING ADVENTURES mentioned..I got back into baking because of Karyn and her lovely blog. Her recipes are so easy & delicious and she writes like a real person !! . I have pestered her with questions and she always responds and is so helpful

Glad to hear it, then her inclusion in this list is even more deserved 🙂