How to Use Google Analytics to… Increase Your Blog Traffic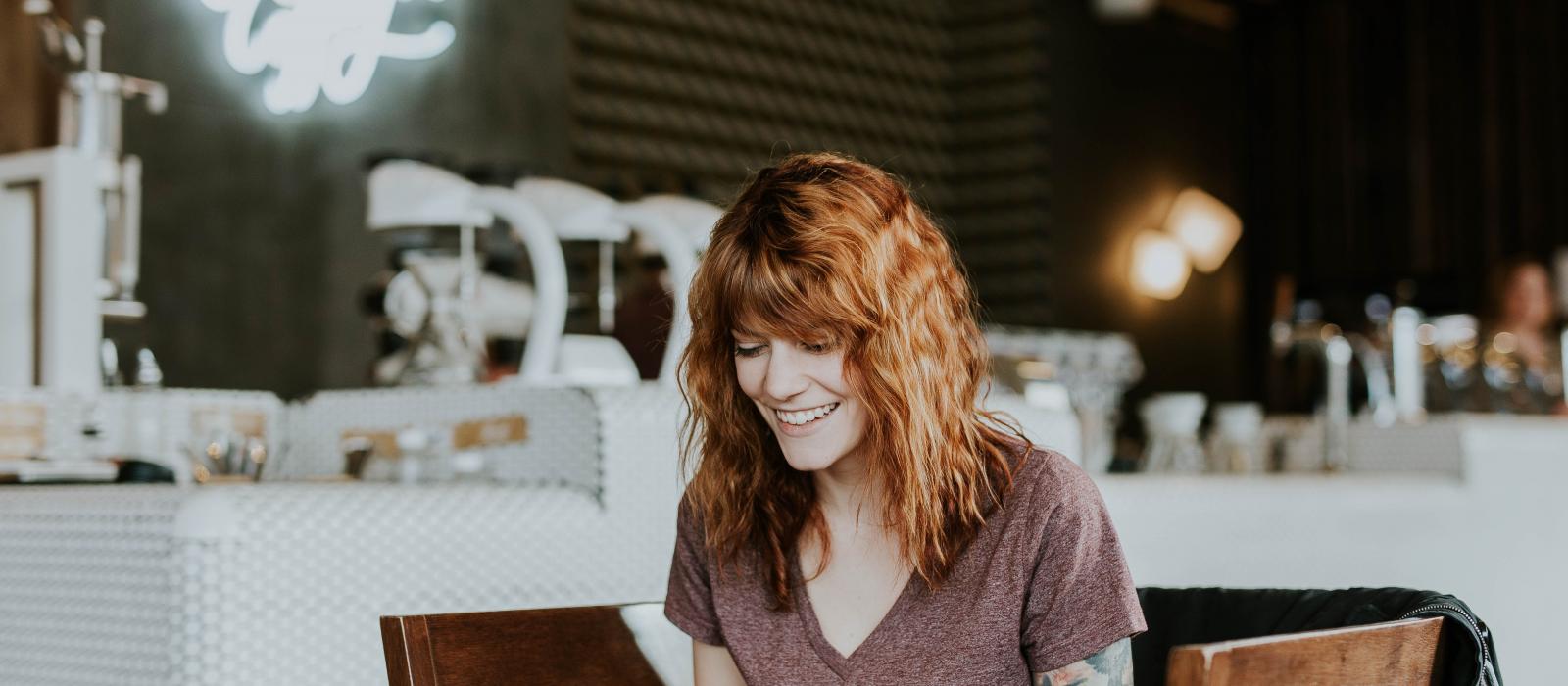 Previously in our Google Analytics series for beginners, we've talked about getting started and using it to improve your blog's content. Now, it's time to share with you the holy grail of blogging – increasing your readership!
In the blogosphere, your monthly pageviews are a sign of your success and a status symbol. Get lots of them, and both readers and fellow bloggers will respect you, and brands will be more inclined to work with you.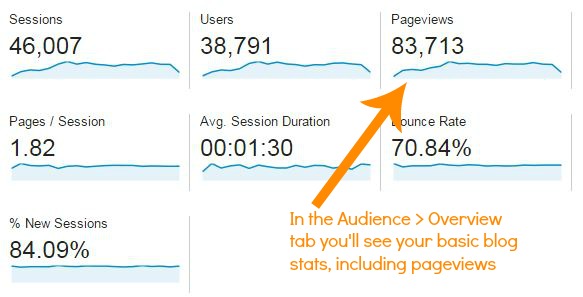 So how can Google Analytics help? Well, it can pinpoint exactly where your readers are coming from so that you know where best to spend your promotional efforts. Here's how:
Visitor Location
Do you know which country or countries your blog's visitors are mostly from? It's easy to assume that if you're a UK blogger your readers are mostly in the UK too, but you might be surprised!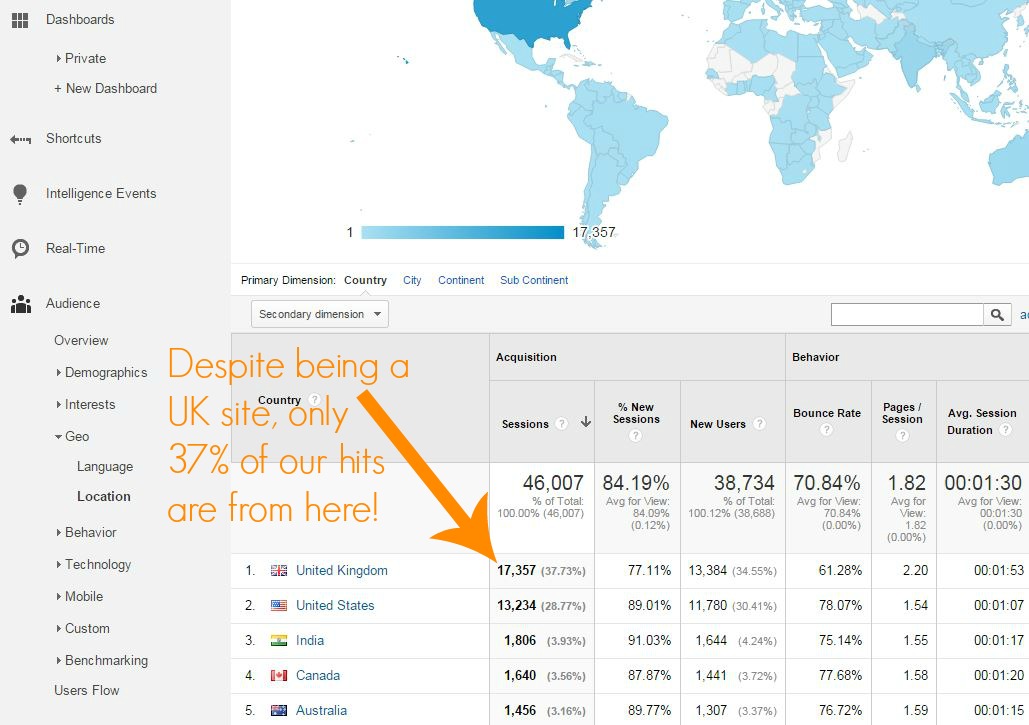 Click on Audience > Geo > Location to see where your visitors are based. If you're already getting a lot of traffic from a particular country, think about how you can cater to that audience to increase your fan-base out there even more. For example, collaborating with some popular bloggers from that country or installing a WordPress translation app so that your blog can be read in different languages too.
If you're in the UK but getting lots of visitors from the US, you can use this fact to persuade more US-based brands to work with you. Featuring US brands will make your blog appeal more to US readers and voilà – you've increased your potential blog readership by an entire country of people.
Organic, Social & Direct Traffic
Earlier in our Google Analytics series, we spoke about the differences between organic, social and direct traffic. Here's a quick re-cap:
Organic: Found your blog by typing something into a search engine such as Google
Social: Found your blog on a social network such as Facebook
Direct: Came directly to your blog by typing your URL into their browser or clicking a link in an email.
Knowing where your blog is getting most of its traffic from is essential to know if the promotion you're currently doing is working. Perhaps you're spending hours on Twitter when it's actually Facebook that's sending you the most visitors – being equipped with these facts means you can adjust your blog-promotion priorities, and improve the way you promote yourself to the sources that aren't bringing in much traffic.
Go to Acquisition > All Traffic > Channels to see which sources are sending the most pageviews your way.

If you want more organic traffic, it's worth investing some time in your blog's SEO which will make your posts show up in search results more often.
If you want more social traffic, delve into the data a little further and this will help you to see exactly which of your posts got lots of clicks (and which didn't) so that you can see what type of content works best for each social media network.
First, click on 'Social'. Now click on the network you're interested in, for example Twitter. Click the 'Secondary dimension' button and select Behaviour > Landing Page. You'll see, ordered by most views, the first page that visitors saw when they got to your site via Twitter.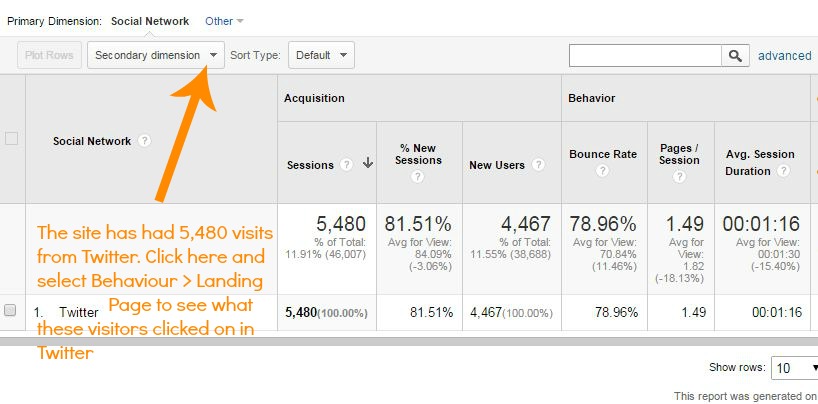 If a particular post got lots of views, take a look at the update on Twitter where you shared this. What did you do differently to usual that made it get so many clicks? Did you include a photo, use a popular hashtag or tag a brand or blogger who retweeted the update? Whatever it was you did, do more of it to increase your clicks and your blog traffic!
If you want more direct traffic, encourage your readers to bookmark their favourite posts or subscribe to your blog via email so that they never miss an article. Ensure that the subscription service you're using only emails them a snippet of the article with a 'read more' link through to your blog, as simply reading the entire post in an email won't help your pageviews.
Referral Traffic
In the Acquisition > All Traffic > Channels menu you'll also see 'Referral'. This means visitors who found your blog by clicking on a link on someone else's website.
If you click it, you'll see the list of websites that sent traffic your way (and if you click on one of those, you'll see the exact pages or posts on that website that the visitor clicked through from).

If you want to increase your blog traffic it's a good idea to check your referral traffic regularly. If you've written a guest post somewhere else and it's sending lots of visitors to your site, get in touch and offer another post – or become a regular columnist for them.
You might also discover that you've been linked to by other bloggers or websites that you didn't know about. Tell them thank you – it's a nice, feel-good thing to do and they'll be more likely to link to your blog again.
We hope you've found this post useful, and don't forget to subscribe on the left-hand side (hey, we like to increase our direct traffic too!) so you don't miss the next post in our Google Analytics for Beginners series.
Where do most of your blog visitors come from?
Comments