Using Instagram Influencers for Business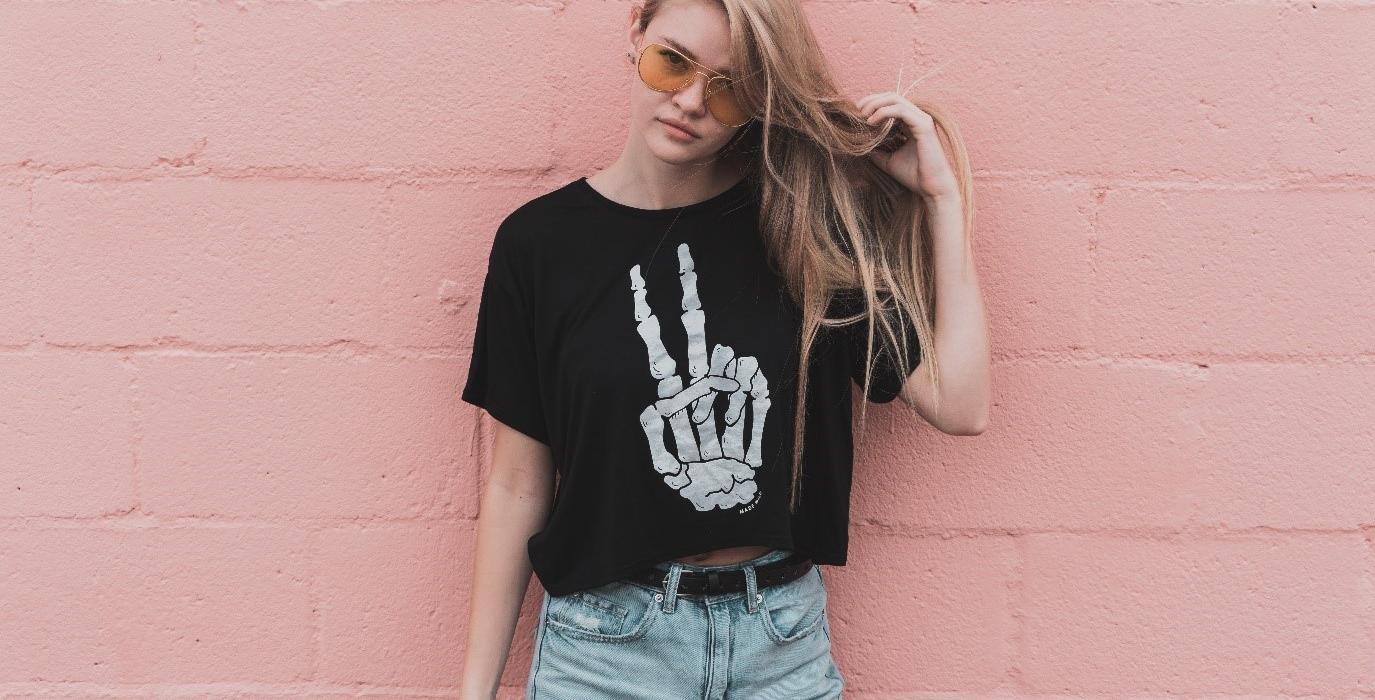 Instagram has over 800 million monthly active users with 500 million using the platform every day. This huge, engaged audience is right there – eagerly awaiting new and exciting content. But how do you get the attention of this audience? And better yet, turn it into profit? Here at CollectivEdge, we think the answer is Instagram influencers and here's why.
Relatability & Diversity
One of the biggest benefits of using Instagram influencers is their relatability. Many audiences follow influencers because they can relate to them, whether that's through their style, beliefs or background. This relatability creates an immediate connection between the audience and the influencer, a connection which is hard to find between brands and audiences. By aligning your businesses with an influencer, you begin to humanise your brand. Finding the perfect influencers which embody and represent your product and brand is a great way of making your business seem friendlier and less corporate.
It also helps diversity. By using Instagram influencers, businesses can choose a wide range of influencers from different cultural backgrounds with different passions and beliefs. Picking ambassadors which align with your company values, but also have their own unique audience, will help you reach new customers.
Dove has demonstrated this by partnering with influencers which embrace their self-love and body confidence message. Working with @thefatgirloffashion they were able to show their core values (#FeelGood) to her audience, creating awareness of their product to a diverse audience.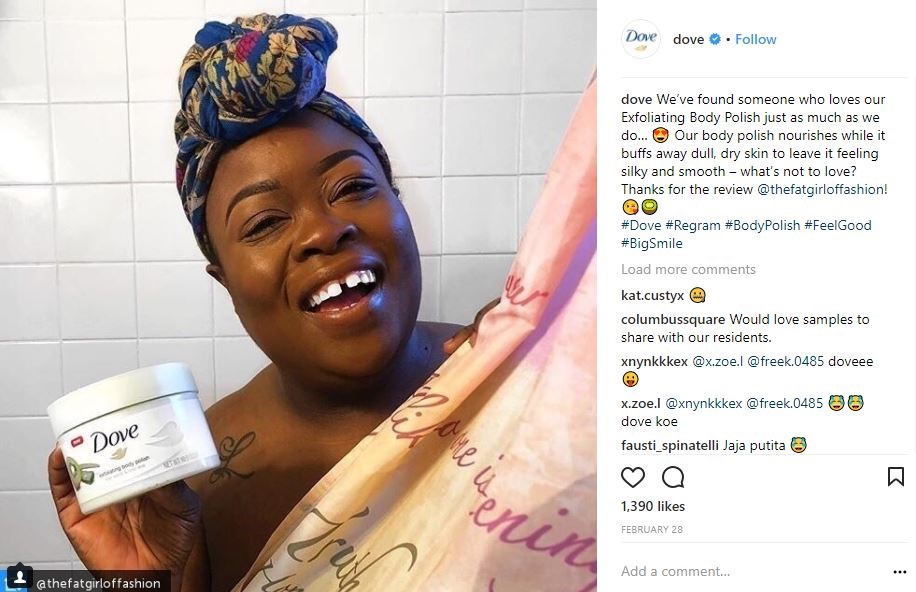 Inspiring Content
Instagram influencers are good at what they do; it's how they became successful! Instagram influencers provide the perfect opportunity for your products to be showcased in a new, creative format. Instagram Stories, boomerangs and videos are all ways of advertising your product differently, and influencers will know which ones work best for their audience and your product.
A great example of an influencer using Instagram Stories in an imaginative way is Matt Crump (@mattcrump on Instagram). Using his photography, he challenges his audience to use GIFs on Instagram Stories to decorate one of his photos and reposts his favourites. Interactive and interesting, he uses the platform to display his photography and talk to his audience.
He has also worked in paid partnership with brands such as Skittles and McDonalds. Knowing his audience, he creates interesting photos, videos and GIFs, showcasing the products in a way which appeals to his followers.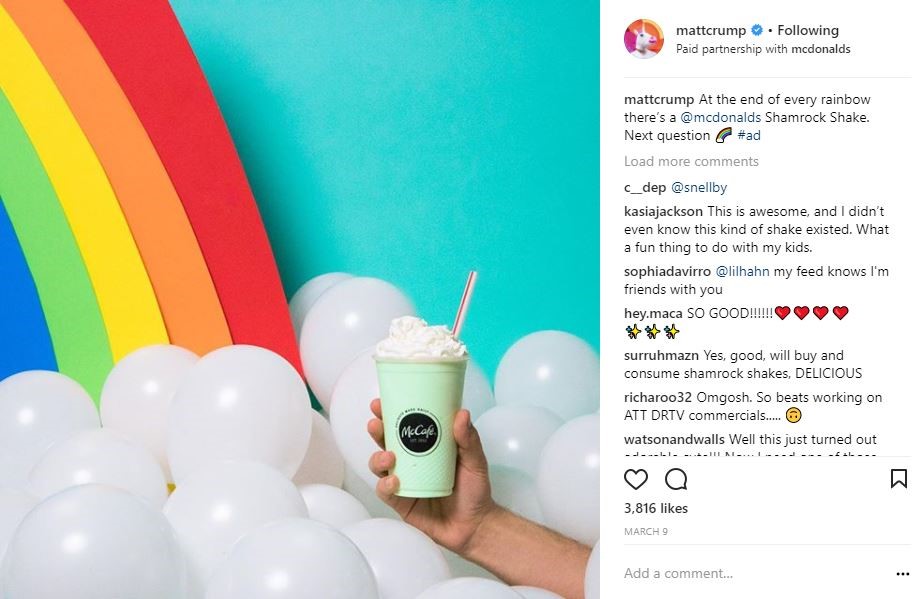 Reposting for Profit
As mentioned above, Instagram influencers allow your products to be showcased in different creative settings. Many influencers will allow the brands they're working with to repost their images (be sure to always check or include this within initial negotiations) onto the businesses Instagram profile. Reposting has many benefits, as not only can it drive followers through to your page, but brands can also utilise the Instagram shopping function. This function allows a quick buy option for the customer, driving traffic through to your site.
High street retailer PrettyLittleThing implemented this reposting tactic on their Instagram. By reposting influencers outfits onto their feed, they made it easier for members of the public to dress like them and shop the outfit in seconds. Although a simple tag (featured below) is still effective for increasing brand awareness, shoppable tags make the process more streamlined, allowing users to find that specific product with one click.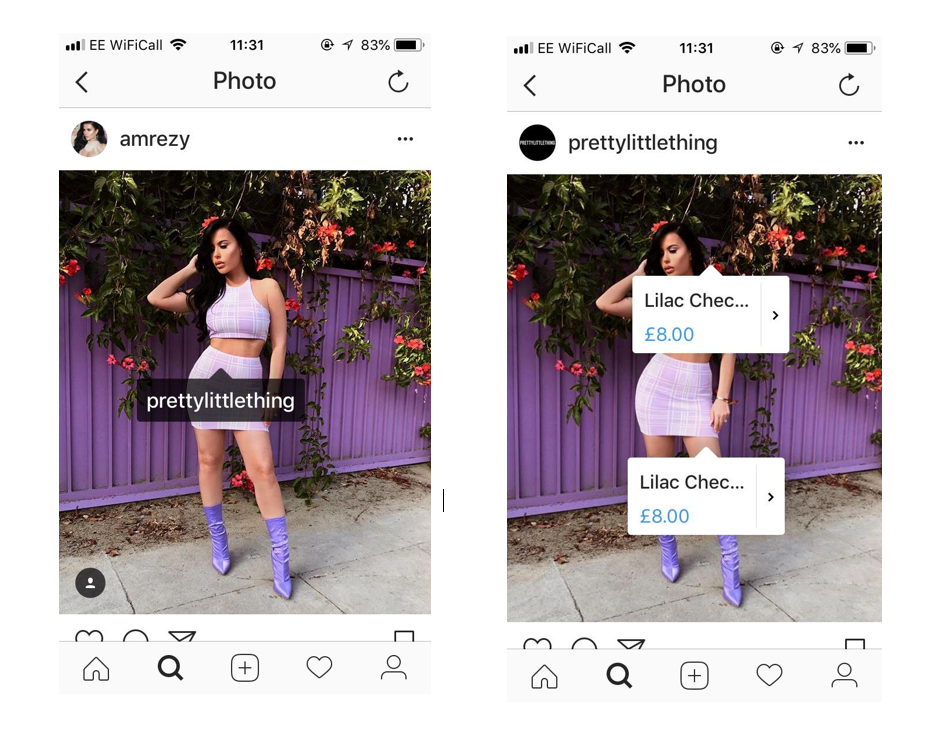 Influencer @amrezy's original post and tag.                                    Pretty Little Things repost with shop tags.
Finally
Working with and trusting Instagram influencers to showcase your product or business will help you reach different audiences in new, exciting ways. Keeping your mind, and marketing strategy, open to influencers creativity will allow your brand to stay relevant and interesting on this constantly changing platform. Trusting your Instagram influencers will help you to develop an honest, working relationship and successfully advertise your products to engaged audiences. That's why we think you need Instagram influencers!
If you're interested in implementing influencer marketing into your business strategy, then email us at info@collectivedge.com or call us at 0117 403 3125. You can talk to one of our influencer experts who will partner you with an Instagram influencer that is perfect for your business.
Comments