What Should (and Shouldn't) Go in Your Blog Sidebar?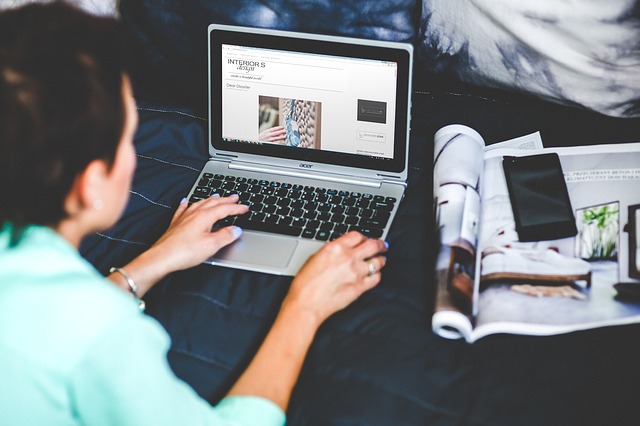 Image by Pixabay
Your sidebar is usually (depending on template) visible on every page of your blog – and this makes its design a lot more important than you might expect.
Not only is it a highly visible way to get readers to take desired actions, such as visiting your social networks or particular pages, but it's also a great place to display advertising if you're trying to monetise your site.
From affiliate ads to 'about me' summaries, there are lots of common sidebar features. However, all too frequently they simply become a dumping ground for anything and everything that comes to mind, making it hard for visitors to see the really important stuff.
To help you prioritise, we've grouped popular side bar features into 'Should-Haves', 'Maybes' and 'Shouldn't Haves'.
Should-Haves
The Mini Bio
Blogging is all about the person behind the posts and, consequently, 'About Me' pages are almost always one of the most visited areas on a site.
Including a mini bio and a head-shot in your sidebar is therefore likely to be a popular move. It will allow readers to quickly identify you as the 'face' behind the blog, which lends your site more personality and makes it more welcoming, as well as immediately telling them who you are, what your blogs about and what's in it for them if they stick around.
Make sure you include a clear link to your 'About Me' page for anyone who wants to find out more.
Search Box
Every blog should have a search box and your side bar is a great place to put it. This will make it easy for visitors to find posts based on the phrase they're looking for. However, it's also common practice to include the search box in the header.
Option to Subscribe
As a blogger, subscribing is one of the number one actions you want your readers to take – so make it easy for them! Include an email form field to allow visitors to subscribe by email and add a subscribe field linking to your RSS feed URL
Most Popular Posts
Your sidebar is a great place to promote your most popular (usually in terms of the most visited) posts. This means that readers won't have to dig around to find your best content, and your (obviously amazing) titles will catch their interest, keeping them on your site.
Maybe's
Most Recent Posts
It's common for bloggers to include a 'most recent posts' list in their sidebar, and this can be a good way to help visitors who've entered the site via a single post navigate content. However, as it's usually easy to find the most recent posts on blogs' home pages anyway, this may not be essential.
Category Lists
If they're not listed in their header, many bloggers include category lists (using post tags or simply links to category pages) to help visitors navigate their blog and find content they're interested in.
Social Buttons
A high proportion of your readers will find your social networks via your site – so it's incredibly important that they're clearly displayed. As its present on every page, your side bar is a great place to include your social buttons, as they will always be easy to find. If you don't decide to include social buttons in your header, you do need to ensure they're easily locatable elsewhere on your blog.
Affiliate Ads
If you're monetising your blog, your side bar is a handy way to make affiliate ads ever-present across your site, increasing the number of clicks. However don't overdo it – it's important to maintain the balance between monetisation and user experience, and to pick relevant ads that won't stand out like a sore thumb.
Blogroll
A blog roll is a great way to support fellow bloggers, boost your relationships and help your community find other sites they'll love. Many bloggers include a blog roll in their sidebar, but, if it's already looking cluttered, you can include it elsewhere on your site. For example, some bloggers have a dedicated 'Blogroll' page.
Shouldn't Haves
Huge Lists
Try to keep all of the lists in your sidebar as concise as possible, to prevent it from looking cluttered. In particular, if you've been blogging for a zillion years and have endlessly long archives and categories, try including drop down lists to save space and make them more user friendly.
Embedded Media
Embedding lots of videos in your side bar can slow down your site's speed, as well as acting as a major distraction if they play automatically.
Lots of Unnecessary Widgets
Remember less is more and don't go widget crazy. You might think you need widgets such as counters or social media feed displays – but do you? Consider if they're really essential before adding them.
Your sidebar is likely to be visible across your site, so it's the ideal place to promote popular posts, subscribe options, social buttons and more. However, by carefully prioritising what you should include in your sidebar, you can prevent it from looking cluttered and ensure that it's helpful to your readers.
Do you have any more tips about what you should (and shouldn't include) in blog sidebars? Let us know in the comments.
Comments
Thanks a lot for your great tips. I read this one and another of your articles, and I have taken notes for my own blog. I love how you keep your posts concise and to the point. Would love your feedback on my blog if you have a moment to spare. I am on abapir.com but I haven't posted much yet. The blog is still in its 'test' mode. I appreciate all sorts of feedback. Thank you!

Thank you for some great tips. 🙂
I'm still a little new to all the workings of WordPress and I admit that I do have too many categories. I am unsure though on how to delete some? Where exactly do I go to do that?

Hi Therese, in your WordPress dashboard, hover over Posts and select Categories from the menu that appears. You can add, delete and rename your categories here 🙂