What The Instagram Algorithm Change Means for You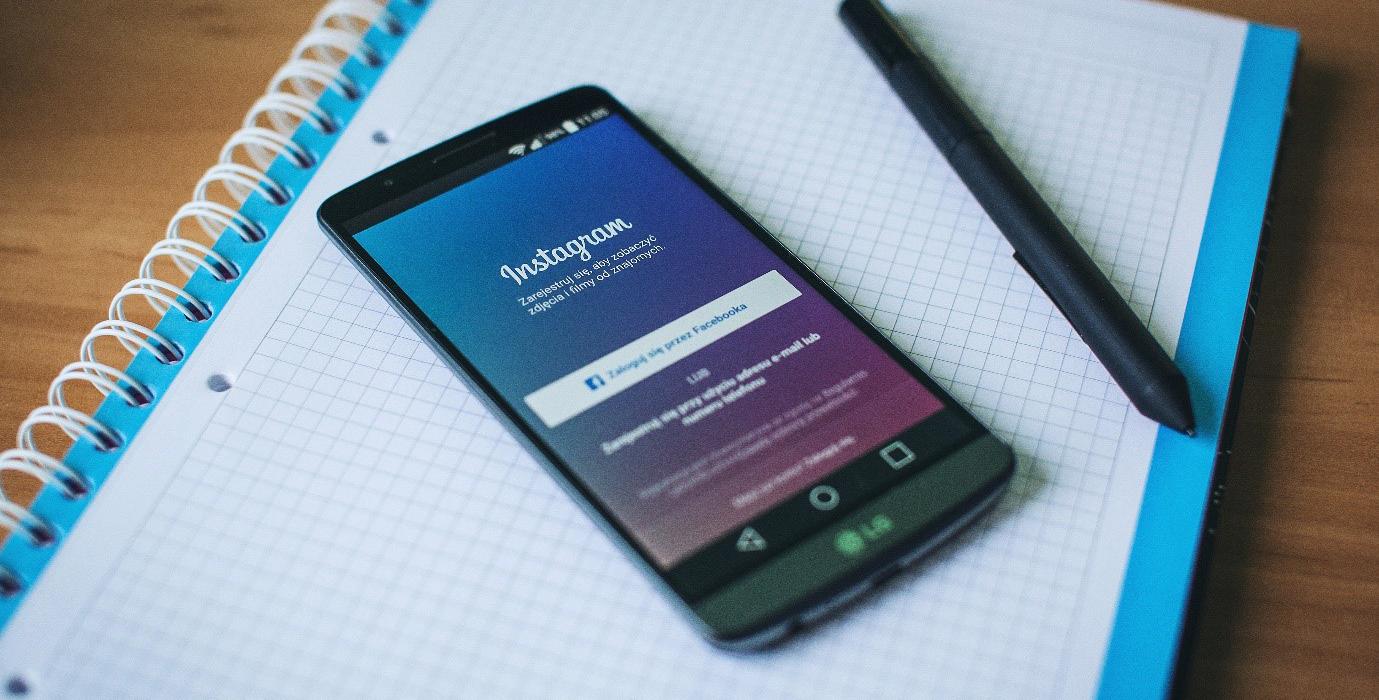 Image from StockSnap.
If you've been on Instagram recently, you've most likely heard the news: Instagram is introducing an algorithm.
This means that, instead of continuing to display posts in chronological order, Instagram will use an algorithm to determine the posts a person's most likely to be interested in, and put these posts at the top of their newsfeed.
Understandably, a lot of Instagram users are worried that the algorithm is going to affect how often people see their posts. However, it's not all doom and gloom. The fact is that, at present, Instagram users only see around 30% of the posts in their feeds. In other words, whenever you post a new photo, the vast majority of your followers are probably already missing it.
So, how can you use the Instagram algorithm change to earn a place at the top of your followers' newsfeeds? Here are few helpful tips and tricks.
Engage with your followers as much as possible
Image from StockSnap.
Although we don't know the nitty gritty technical ins and outs, we do know that the Instagram algorithm will use engagement as a factor when determining where your posts appear in your followers' newsfeeds.
What does this mean? It means that you should start working on building your engagement now, before the change comes into effect.
Ask questions in your captions to encourage comments. Start conversations with your followers. Do whatever it takes to get as many people as possible looking, liking and commenting on your images. Because the more you've got going on, the higher you'll bump up the Instagram algorithm.
Use relevant hashtags
Image from Pixabay.
As we outlined in greater depth in our blog post 6 Ways To Get More Likes On Instagram, using hashtags is a great strategy for increasing the chance of your images being seen.
This isn't going to change, even after the Instagram algorithm change.
By monitoring trending hashtags, building a presence in popular Instagram communities, and ensuring that your content is original and relevant, you can gain new followers, increase engagement – and, ultimately, give your profile a boost in the algorithm rankings.
Only post your very best photos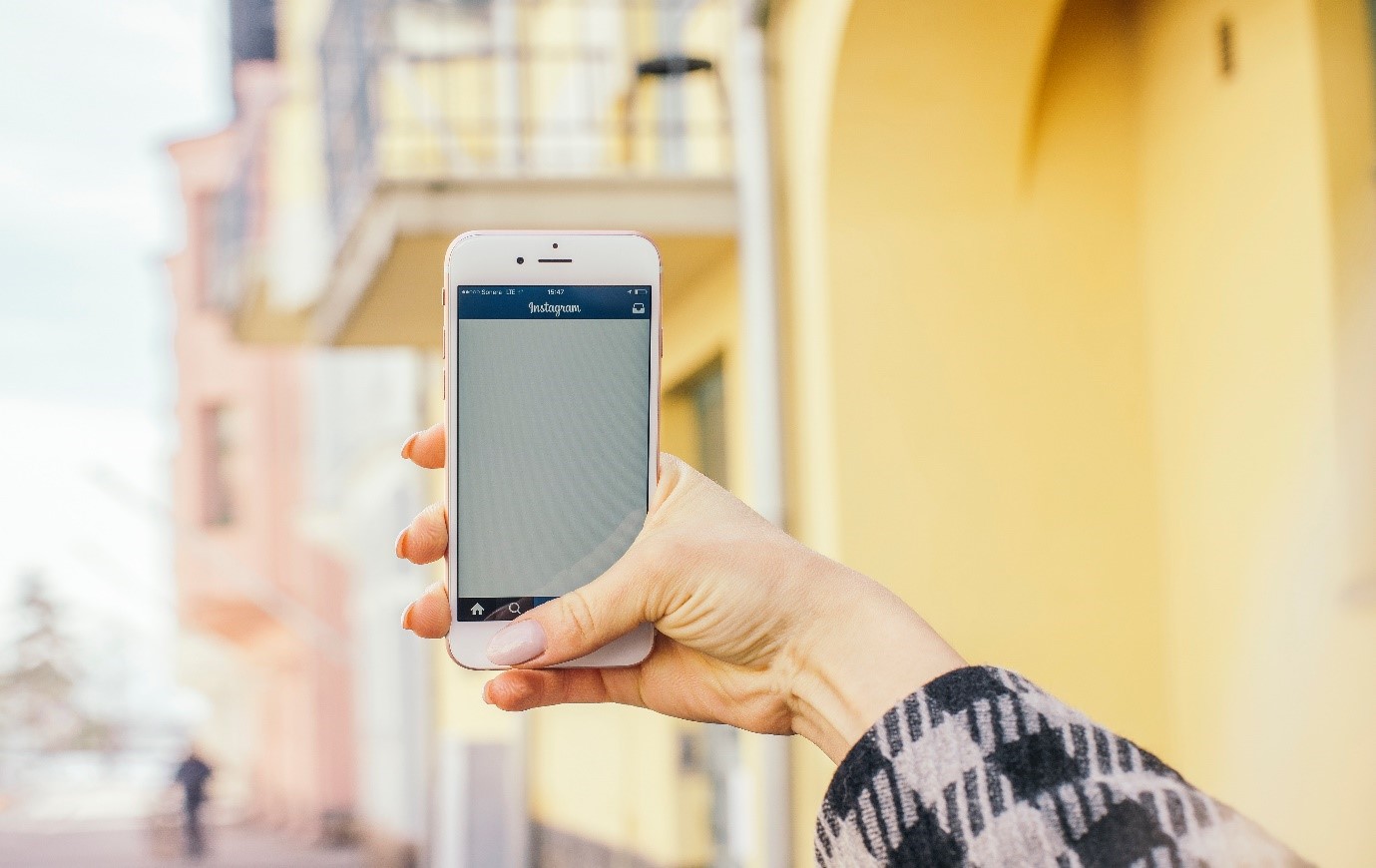 Image from StockSnap.
We all know that feeling: you take a photo, add some filters, but just can't get it to look quite right.
Until now, it's been pretty tempting to post it onto Instagram anyway – after all, what's the worst that will happen? It won't get many likes? You can always delete it later if it doesn't go down well.
After the Instagram algorithm change, though, you shouldn't be so cavalier. Now, a 'meh' image that doesn't attract likes and engagement could have the power to damage your page ranking – even if you delete it later on.
Instead, only post your very best photos onto Instagram. And if in doubt, leave it out!
Should you ask followers to turn on post notifications?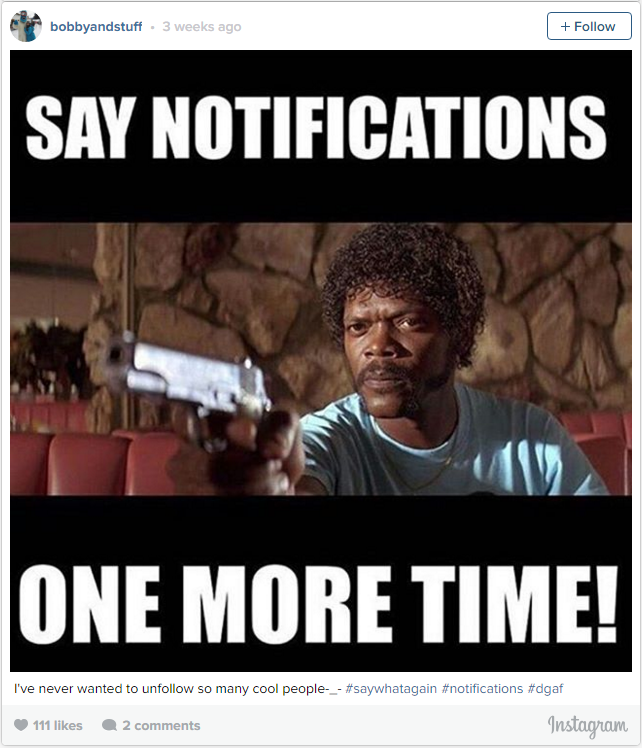 Screenshot from Bobby And Stuff.
Last but not least, you may well be wondering whether to jump on the #turnonpostnotifications bandwagon. After all, more than 90,000 other Instagammers already have done.
Ultimately, that decision is up to you. There is a chance it will prompt some of your more devoted followers to sign up. However, overall it's unlikely that many people are going to take you up on your offer, as most people won't want their phone to ping every time you post something new.
Plus, even just requesting it is enough to attract the ire of some Instagram users – as the above screenshot demonstrates.
If you do decide to ask your followers to turn notifications on, try not be pushy about it. A gentle reminder at the end of a caption will likely be more effective, and ruffle fewer feathers, than a standalone post.
So there you have it: our foolproof guide to surviving the Instagram algorithm change.
What are your thoughts on the Instagram algorithm change? Let us know in the comments below.
Comments