What We've Been Up To: April 2017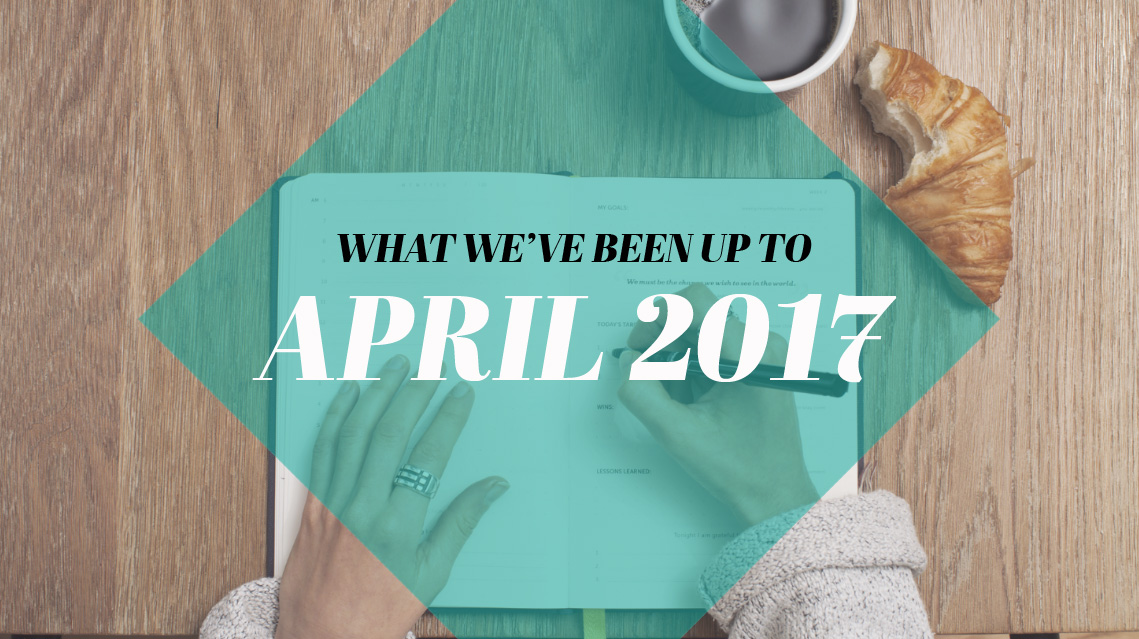 This month we're not sharing any recent campaigns with you. It's not that it's been a slow month – quite the opposite in fact – but we've mostly been working behind the scenes on some awesome collaborations that will be going live on a blog near you in May. There's still a chance to get involved in some of these – details further down!
First, we thought it would be fun to share a few of our recent Twitter polls with you. We're super chatty over there, so do go and give us a follow @collectivedge if you're not already – be sure to tweet us your blogging tips because we retweet our favourites. A few weeks ago we asked our followers about how they're disclosing their affiliate links to their readers:
UK #bloggers, how are you currently disclosing blog affiliate links?
(Not sure on the new rules? See our guide: https://t.co/1226MtCwT8)

— CollectivEdge (@CollectivEdge) March 30, 2017
The results were not too surprising really, since ending a post with a disclosure has long been a common practise amongst bloggers. However, the rules have changed. Only 20% of people who responded to the poll are following the latest ASA guidelines, so if you're not sure what those are do check out our handy guide.
Wondering what other bloggers are charging for their sponsored posts? Of course you are! The blogging community is notoriously reluctant to discuss the money it's making, leaving most newbies scratching their heads about what to charge. We're planning a proper survey very soon, but in the meantime here are the results of a brief Twitter poll:
#Bloggers, want to know what others usually charge for their sponsored posts? Answer this anonymous poll with your own fee to find out:

— CollectivEdge (@CollectivEdge) April 18, 2017
Bloggers aren't just in it for the money and gifts though of course. In fact, that's fairly low down on the list of reasons people love to blog, as this other poll of ours suggests:
What's the BEST bit of being a blogger? 🙂
Hit reply and tell us your answer if it's not on the list! #bloggers #ukbloggers

— CollectivEdge (@CollectivEdge) April 19, 2017
Now, about those campaign opportunities. We currently have opportunities for UK bloggers to review designer sunnies, board games and a food supplement to help treat IBS, plus opportunities for parenting bloggers to create sponsored content on behalf of a national food brand. For full details, log in (
sign up here
if you haven't already) and click 'Apply Now' on the ones you like the sound of.
We've also been listening to your feedback, and we're working on making it quicker and easier for you to hear about new campaigns that are relevant to you. Starting this month, you'll be receiving a brief email whenever a new campaign is added that matches your profile. If you have any other ideas to make CollectivEdge work better for you, we're all ears so do leave a comment below with your suggestions.
Until next time!
Comments