What We've Been Up To: November 2016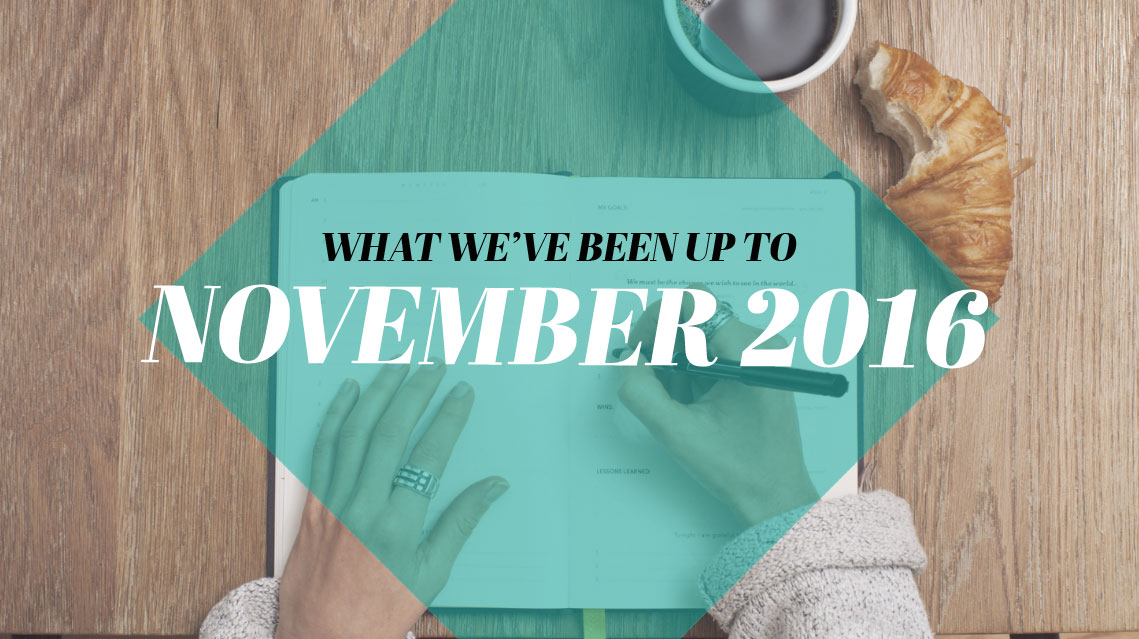 It's been another busy month at CollectivEdge Towers (when is it ever not?) with sponsored post and review campaigns, events and competitions all on the go! Before we get into all that though, a quick update on our new website – we'd hoped that the login feature would be live by now but it will take a little longer for complex techie reasons we won't bore you by explaining (just kidding, we don't really understand. But our developer assures us there is a delay for reasons). We're now aiming for early December and you'll be updated as soon as there are any developments (see what we did there?).
Onto the news. You may have seen us tweeting furiously about the crossover between influencer engagement and advertising on November 15th.
Brands are getting the same impact paying someone in their bedroom as they did with a newspaper front page ad 15 years ago #SMWiBristol pic.twitter.com/MxniLHAdAD

— CollectivEdge (@CollectivEdge) November 15, 2016
We were re-running our debate panel (sold out
again!
) on the topic of sponsored content at Social Media Week Bristol, this time joined by fashion and lifestyle blogger Ariella Amaral of
My Boring Wardrobe
, the Internet Advertising Bureau's Christie Dennehy-Neil and Future Publishing's Director of Content Marketing, Clare Jonik. If you missed it, don't worry, there'll be a video available soon.
November also saw the launch of a brand new campaign with Wall's Pastry to help find Sid the Sausage Roll a home in time for Christmas. Read more about the campaign in Dear Bear and Beany's post or check out some of the sponsored tweets from our members below:
It's gridlock this morning, wide load as Sid is on the move #FindSidAHome https://t.co/vy0d9oowYG #ad pic.twitter.com/SkeUEvZiFO

— Emma Shilton (@mrsshilts) November 17, 2016
Staying dry underneath the buggy today – Sid is having a sleepover with the youngest family member. ☔️ #ad #findsidahome @Walls_Pastry pic.twitter.com/AOCg1gE4uD

— Sorry About The Mess (@MostlyChloe) November 21, 2016
Don't forget that you've got 6 more days to enter
our competition with Discounted Sunglasses, DIWAH and Klass
to win a £265 fashion shopping spree. You only need to create a Pinterest board to enter, and it's open to any of our members in the UK!
Looking for collaboration opportunities? We are still on the lookout for travel bloggers taking a trip from a UK airport between now and February, and will shortly be launching a competition for our parenting members to design their own window blind – get your Crayolas at the ready! Keep an eye on our Twitter feed for other campaign announcements as they launch.
Until next month,
Team Edge.
Comments