How to Schedule Your Social Media Posts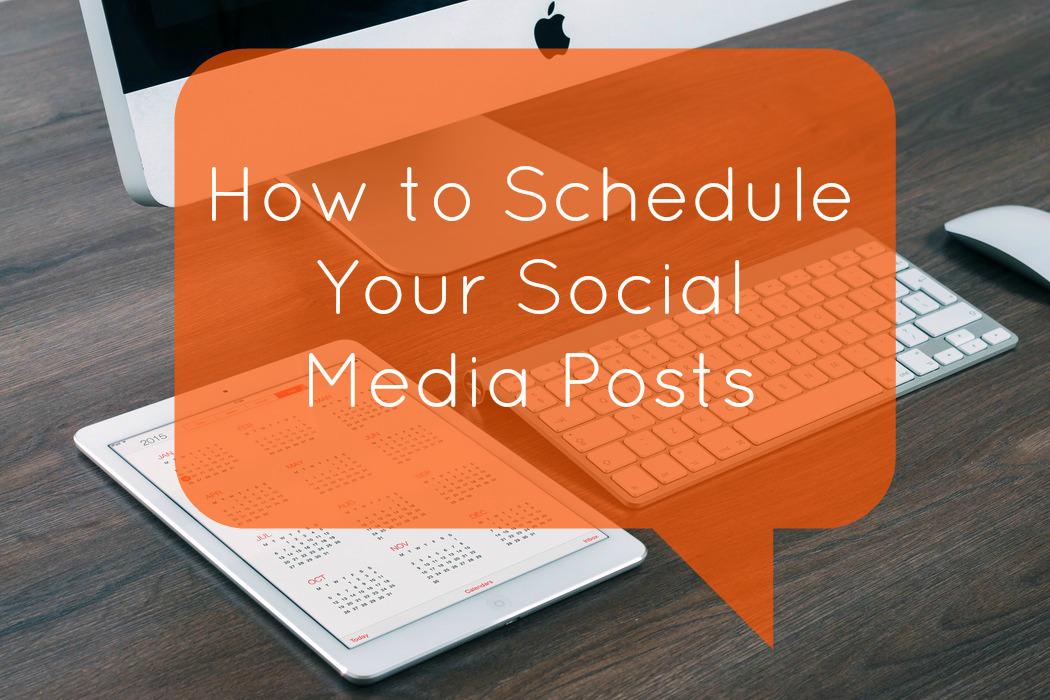 In recent years, bloggers have turned to social media in their droves – and it's easy to see why. When it comes to building an audience and driving traffic, a strong social presence on networks such as Facebook and Twitter has become indispensable.
The most savvy bloggers amass thousands (or even millions) of followers, each of whom will likely have thousands of followers themselves. The result is a snowball effect – every time your posts are re-shared they reach a whole new audience.
However, with 236 million monthly active users on Twitter alone, regular updates are necessary to get your voice heard and, consequently, maintaining a social presence is time-consuming.
Here's how scheduling can make your life a whole lot easier.
Why Schedule Your Social Posts?
Post scheduling has developed an unfair reputation as 'spammy' but, if you don't overdo it, it holds real value for both you and your readers.
Firstly, it means that you can schedule all your tweets in when you have a spare hour, rather than trying to fit them in on the go (not easy if you're juggling work, a social life and/or motherhood!). Secondly, it means that you can re-share posts for fans that are online at different times, with minimum effort – so no one has to miss out on your great work!
Unfortunately, there's no right answer to how often you should post and when. Your "right answer" depends on the network, your audience and your goals, and it may take a little trial and error, as well as analytical tools such as Followerwonk, to find out what works best.
5 of the Best Scheduling Tools
There are lots of great scheduling tools out there to help ease the burden of maintaining a social presence. Many of these have paid and free versions, and can be used across multiple social networks. Here are five of our favourites:

Free Version/ Paid Version (prices start at £6.99 a month)           
Social Networks: Twitter, Facebook, Google+, LinkedIn, Foursquare, WordPress, Mixi
Hootsuite is one of the most popular and comprehensive social media management tools – and it comes with a range of handy scheduling features. Not only can you bulk upload hundreds of social updates, but you can set them to automatically post at the optimal time for your followers. The tool also allows you to target your posts based on location, language and demographic details.

Free Version/ Paid Version (prices start at around £6.45 per month)
Social Networks: Facebook, Twitter, LinkedIn, Google+, Pinterest (on paid plans)
Buffer is a simple yet effective tool, which allows you to easily schedule content for all the main social channels. It will also shorten links (particularly handy for the character limit on Twitter) and suggest posts it thinks your audience might be interested in.

Free Version/ Paid Version (prices start at around £11.56)
Social Networks: Facebook, Twitter, LinkedIn, Plurk
Social Oomph is a social media management tool that has some useful scheduling options. You can create a queue of content, and the tool will then pick out items from the queue on a continuous basis and publish them at the times you have specified.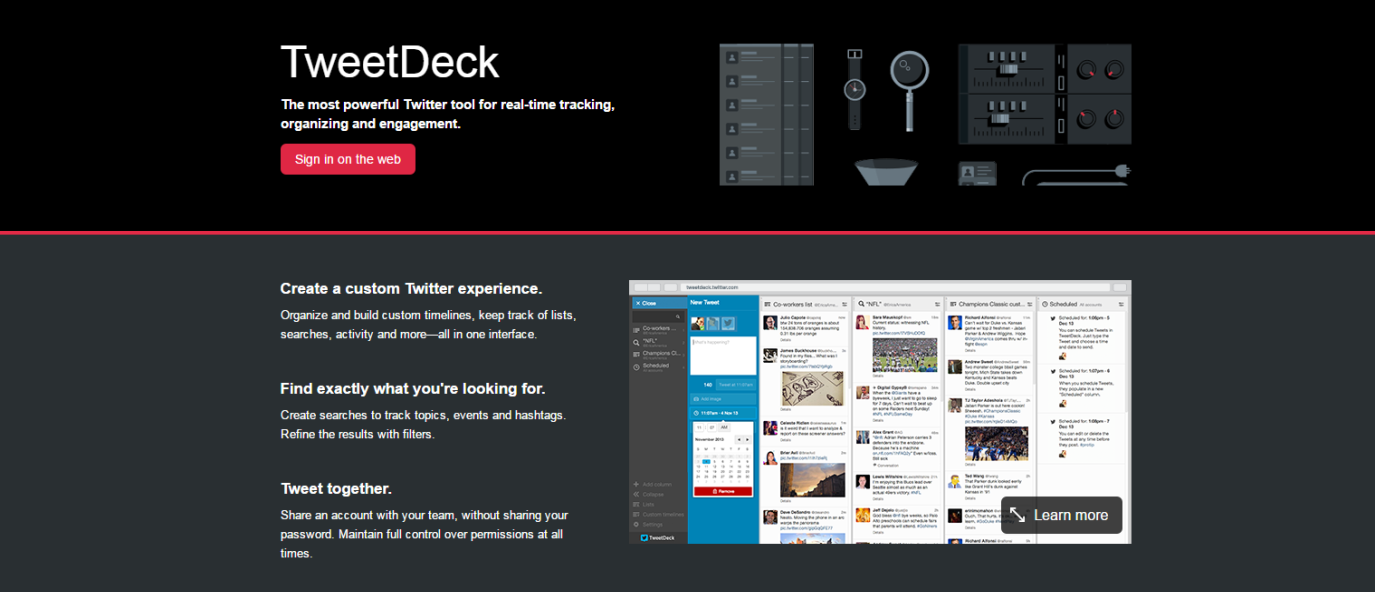 Social Networks: Twitter
TweetDeck is a handy tool if Twitter is your main social network. It offers hassle free scheduling, as well as the ability to monitor multiple feeds and trends in real time.

Social Networks: Facebook
If you regularly post on Facebook, you may not realise that the network has a built in scheduling tool. Simply create a post at the top of your timeline and then select the drop down arrow next to 'Publish'. You can then select 'Schedule' and enter the date and time you want the post to go live.
Maintaining a social media presence is time-consuming but it's also fast becoming a necessity for the modern blogger. Luckily there are a number of tools out there that can help ease the burden, whilst still providing your followers with regular, engaging updates.
Do you know any other great scheduling tools? Let us know in the comments.
Comments
I've been resisting Tweet scheduling because of the spam aspect, but being glued to Twitter 24/7 to manually promote posts is starting to be a bit of a buzzkill. I think after reading this article I'm ready to take the plunge and try one of your recommendations. Thanks!

We think the key to being non-spammy is to write your scheduled tweets the same way you'd write a tweet manually, showing your personality, and be conscious of how often you're scheduling stuff in for. If you normally tweet out your new blog post once only, don't jump in with 20 scheduled tweets for it. Try scheduling tweets at different times of the day to when you're usually online, so you can reach followers you wouldn't normally reach and who will likely be seeing your blog promotion for the first time 🙂

This was really helpful! I schedule my Tweets using Hootsuite & Tweetdect (for different accounts) & have heard of Buffer but am yet to give it a try myself. I hadn't heard of Followwonk, so will be checking that out! I didn't know Favebook had a schedule option, I'll definitely be putting that to good use straight away! I found out yesterday that there's an option on Twitter to view your analytics. This is one told the things I love about blogging – I'm always learning! Thanks for sharing your, as always, really helpful information. I'll be pointing some friends in the direction of this post! Xx

Tania | When Tania Talks