How to Use Snapchat as a Blogger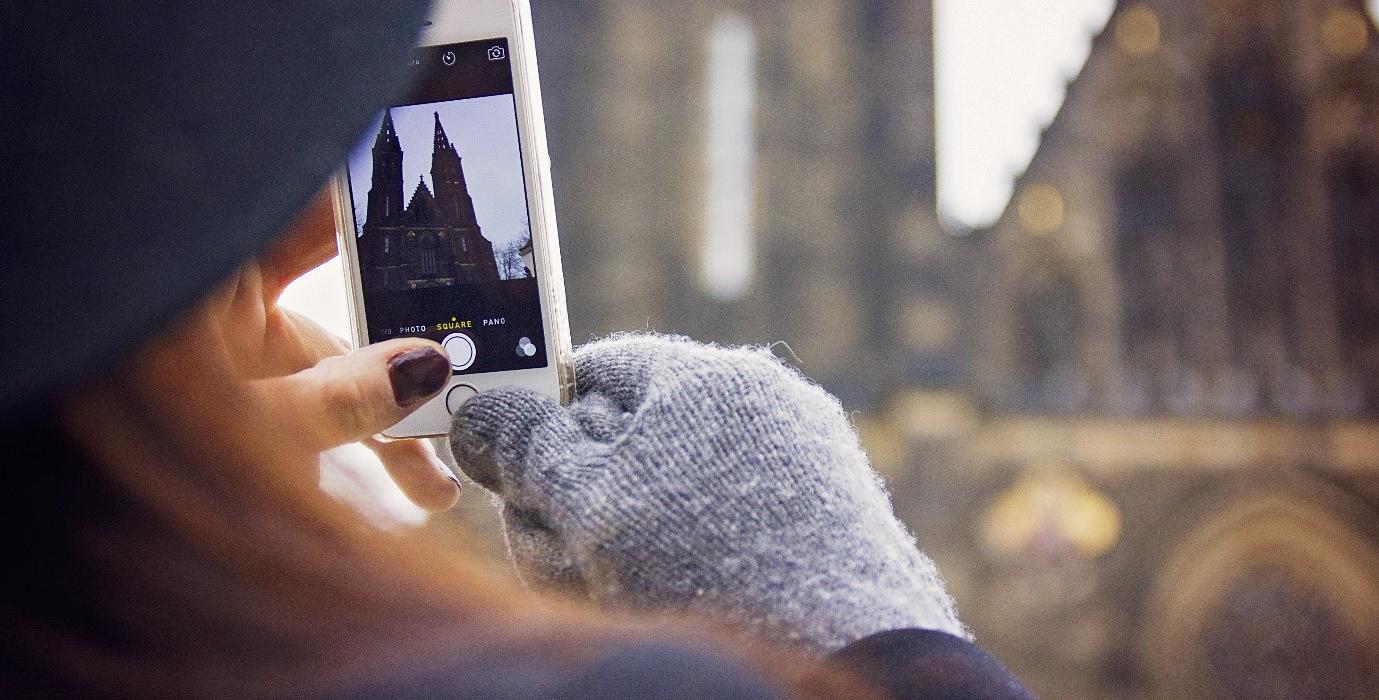 Think Snapchat's only good for sending saucy pics? Or that it's only used by teens? Think again. Snapchat has 100 million daily users, and this number is growing fast. It might be favoured by Millennials, but it has users of all ages and from all over the world.
It's little surprise, then, that bloggers are increasingly getting in on the action and adding Snapchat to their arsenal of social media tools. But can Snapchat really help bloggers? And, if so, how should they go about using it to achieve the best results?
Here, we give you all the deets you're dying to know, from what Snapchat is and how to use it, to the ways in which it can benefit your blog. So grab a cuppa, sit back and prepare to get snap happy!
So just what is Snapchat?
Snapchat is a messaging app that allows you to send an image or short videos – these are the eponymous 'snaps'. You can edit them with a few in-app filters and effects, but can achieve nowhere near the level of retouching that has become the norm on other platforms such as Instagram.
You can send snaps privately to specific contacts, or add them publically to 'My Story' – a feed that all of your followers can view. Privately sent snaps self-destruct after they're viewed, while public snaps disappear after 24 hours.
The limited shelf life of snaps is part of their appeal. It removes the pressure to be picture perfect, and allows users to be that little bit more unedited, authentic and silly. However, it is important to note that there's nothing to stop other users from taking screenshots of your snaps, so you still shouldn't upload anything you wouldn't want a record of.
Why should bloggers get on Snapchat?
A lot of bloggers have concerns about Snapchat. Why waste time creating content that won't be curated? Is it really worth bothering with another new social media platform? And will Snapchat followers actually translate into new readers?
Here are just some of the reasons that more and more bloggers are signing up to Snapchat:
It's a chance to connect with readers on a more authentic level – we're under so much pressure to present ourselves as perfect, whether it's on Facebook, Instagram or YouTube. Snapchat is different. It feels more real. And followers respond to that. By sharing your authentic, unedited self on Snapchat, your readers can feel like they really know you.
It enables you to promote your brand – Snapchat is HUGE, and its popularity is only going up. While Snapchat might not be the medium to spam people with links to your new post, it is the medium for promoting yourself as an influencer in your particular niche. Don't miss the boat!
Paid Snapchat campaigns are growing fast – most of the big brands are already on Snapchat, and the rest won't be far behind. For bloggers, Snapchat represents a whole new revenue stream in terms of working with brands on paid campaigns or affiliate programmes.
How to use Snapchat to promote your blog
There are plenty of ways you can use Snapchat to promote your blog and your brand. Particularly useful is the My Story feature, which allows you to collate images and videos over a 24 hour period and… well, tell a story.
Here are just some of the things bloggers are doing on Snapchat right now:
Behind the scenes – from blooper reels to epic fails, Snapchat is the ideal format for sharing the trials and tribulations that go into producing the perfect blog post.
How to videos – the My Story feed is ideal for showcasing the step-by-step process that goes into something, from baking a cake to doing your make-up.
Product demos and reviews – snaps are the ideal format for product demos and short reviews, whether it's an image with a cheesy thumbs up or a video showing you using your new product.
Tours & event coverage – whether you're a travel blogger exploring Paris or a fashion blogger at a catwalk show, Snapchat allows you to upload unedited snaps in real time, really giving your followers a taste of a particular place or event.
Project previews – build hype about your next post or project by creating small previews with Snapchat. If you're a food blogger working on a new recipe, post images or videos of you cooking and eating it. Be creative!
Building connections – Snapchat allows you to communicate with your followers and other bloggers, not just through text but also with silly images and videos. It's great fun, and feels a lot more personal.
Entertain – Snapchat is meant to be a little bit silly, so go for comedy over perfection and just try to put a smile on your followers' faces.
As you can see, Snapchat can be a valuable platform for bloggers looking to grow their profile and brand. So why not download the app today and see what you think of it?
Have you already tried using Snapchat to promote your blog? We'd love to hear about your experiences. Please share them in the comments below, or on Facebook or Twitter.
Comments
nice tips ,really helpful bro

Thank you for sharing information about Snapchat . Keep posting amazing article like this….

nice tips ,seems really helpful.thanks dude.

do you use # and @. I have a blog I wish to promote but sending my snapchat pics out to the Universe but hard to know if anyone can find them. Do you put the text link of your blog ON the picture? It would ne good to know the How to.
Great post thanks

Really it is very helpful and informative
Nice post
Thank you for posting