The Ultimate Christmas Gift Guide for Bloggers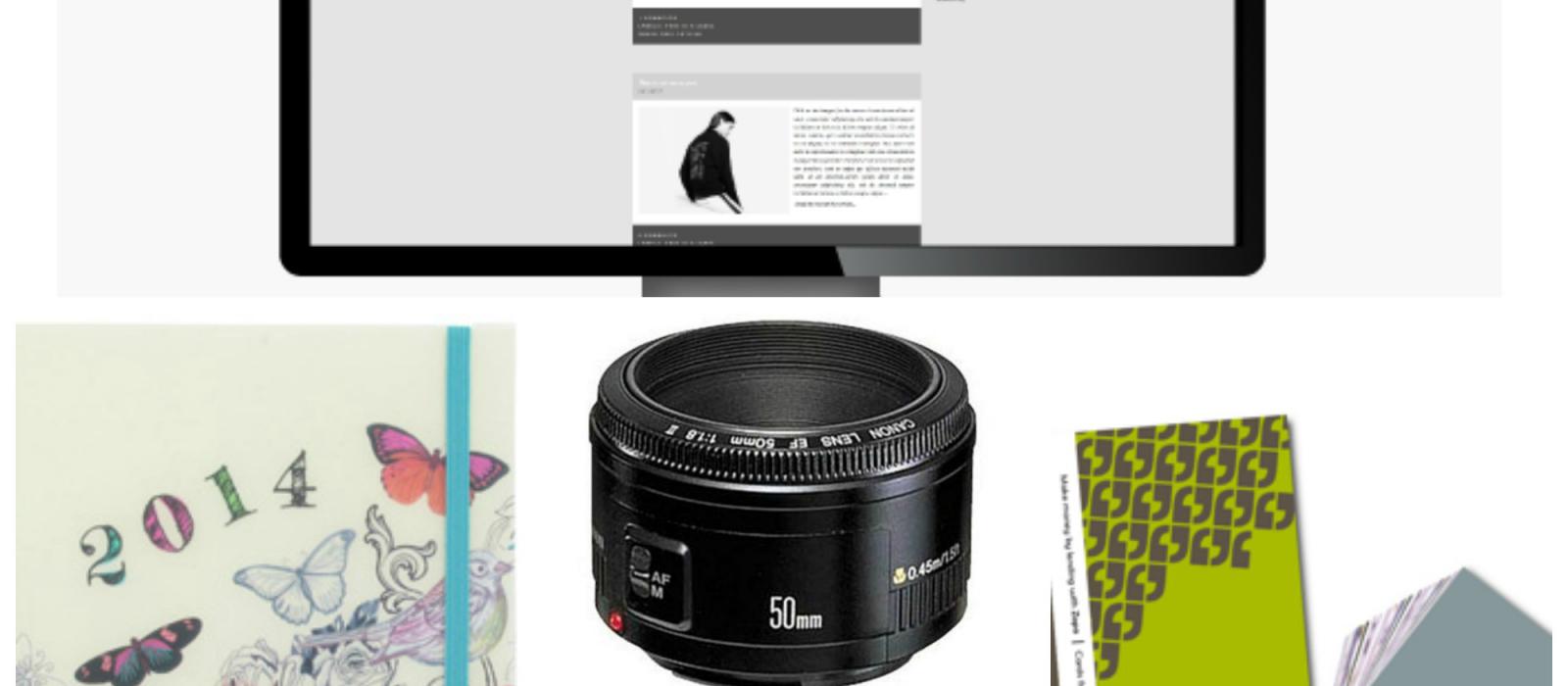 Now that the festive season is fast approaching, it's time to start thinking about Christmas shopping for friends and family, not to mention penning your own Christmas wishlist, and what better than a gift for your blog?
For friends and family, buying presents for bloggers can seem daunting but it needn't be – just think of the little things that could enhance your blog that you wouldn't normally be able to justify spending yourself.
So whether you're looking for gifts for blogger friends or you're a blogger in the midst of writing your wish list, here is a range of gifts that we reckon any blogger would love to find under the tree this Christmas.
Gifts under £10
Diary/Planner: No good blog can thrive without a dash of careful planning, so every blogger is in need of a good diary in which they can organise their editorial calendar. One with space for scribbling down ideas, but small enough to fit in a handbag would be ideal. If you're looking for blog planner, Etsy have some great printable versions that come in on budget with money left over to spend on a binder to put them in – any blogger would love this thoughtful and creative gift idea.
Portable chargers: For those who like blogging on the go, a juiced up laptop or smartphone is essential. Portable chargers are a great gift for tech-conscious bloggers who run their battery down Instagraming, writing or vlogging while on the move.
Blogging Guides: If you've just started your blog or know someone who has, you might still have lots of unanswered questions about adding widgets, designing your own blog header or writing a gripping 'About' page. That's where blogging guides can come in handy. Blog, Inc. by Joy Deangdeelert Cho is one such example that budding bloggers could find useful and inspirational.
Gifts under £50
Business Cards: Having business cards can give a blog that extra professional edge. They're also great for swapping with other bloggers at events, or leaving around the local community in relevant shops/cafés/offices. Business cards can be quite a personal thing, so unless you know their style really well, it might be worth buying a voucher or letting the blogger choose their own design.
Privacy Screen: If your blogger travels a lot and writes on the go, it can be frustrating to feel as if those around are reading over their shoulder. Privacy screens for laptops and tablets are the solution here, as the screen is only visible to whoever is sat directly in front of it.
Blog Hosting: Every professional looking blog has its own domain name, and so blog hosting is a gift that any blogger would really appreciate.  There are so many options for blog hosting, so have a shop around to find the best for your blogger.
Gifts under £100
Camera gear: Camera equipment is often one of those things that every blogger lusts after but is reluctant to splurge on. So if you have a bigger budget you could make their day with a piece of kit for their camera. How about a new lens, flash or tripod?
Courses: The beauty of blogging is that you are constantly improving your skills, but it doesn't hurt to get a little extra help with photography, writing or web design from time to time. Courses tend to vary in price, depending on the level and frequency of the class, but from a one day crash course to a series of evening classes, this gift is ideal for bloggers looking to push themselves.  
Blog Design: Bloggers are always looking for ways to update and improve their blog, so why not pay for them to have their blog redesigned? Again, this is something that the blogger would need to be involved in, but you could buy them a voucher or certificate to get them started. Check out Geek Fairy, Urban Hype and Blog Milk for inspiration.
Which of these present would you most like to find under the Christmas tree? Let us know in the comments box below.
Comments
By

adidas BZ0614 Men F/1.4 PK Scarle/Scarle/SHOPUR

By

Annie Zip-Sneaker mit Rei?verschluss und Stern-Patc-Wei?-Silber-Fuchsie Fuchsie 34

By

Damen Out N About Plus Kurzschaft Schlupfstiefel

By

China Tron Light Up Costume

By

30mm Integral Aluminum Rings

By

Altura Firestorm 2020 Couvre-Chaussures imperméables Noir Taille S

By

Damen Bioline Noble Flache Hausschuhe

By

Trail Glove 5. Zapatillas Deportivas para Interior para Hombre

By

10mm Plastic Sheet Pricelist

By

HXIDI Semelles orthopédiques Insoles scientifiquement prouvé Support Arch Plantaire fasciite Inserts Super Support Chaussure Inserts pour Hommes et Femmes.L

By

U Kristof A. Baskets Basses Homme

By

Women Mini Purse Crossbody of Cell Phone,Cute Celebratory Object On Stripes Star Moon Candy Flower Xmas Theme Illustration

By

AN-JING Tragbar Einfache Herren-Doppel-Schulterbeutel Der Gro?en Kapazit?t Reiserucksack Computerbeutel Business Casual Student Mode (Color : Black. Size : L)

By

Cappuccino Marble Mosaic

By

Aluminium Doors And Windows

By

Chain Link Jali Machine

By

Bardiglio Marble Mosaic

Very nice blog you have shared. I will wait for your next blog.

Great Blog. Thanks a lot for sharing this awesome ideas. Really nice stuff and useful ideas in the blog.

By

Buy Christmas Hanging Bells Decorations Online

This is is really very good and informative. I am sure most of the readers will get benefit from reading your blog. if you are also looking to get Christmas bell craft, paper bells decorations, Hanging Christmas Bells Decors then visit: https://www.tiedribbons.com/christmas/decorations-bells

By

cool things to in chicago

By

online gifts for Christmas

Christmas is one of the most celebrated festivals around the world. Everyone loves to enjoy the special Christmas cake and puddings with the Christmas Eve. Gifts are an undetachable segment of Christmas's evening. Therefore, to make your Christmas eve special and warm, TiedRibbons has got the best Christmas gifts.

All you need to do is click on our website tiedribbons.com and best Christmas gifts for girlfriend & husband, wife all gifts Ideas online

Thanks for compiling the list, undoubtedly great work, I was looking for some gift ideas and stumbled upon your page.

Nice ideas,and i thought its great idea,thank you for sharing with us,If you want more ideas see Christmas gift ideas: Christmas gift ideas

Spot on with this article, I really think this website needs more attention. I'll probably be back to read more, thanks for the info.

Very helpful review. Many of these questions I regularly use but you reminded me of some others – the prediction question and overcoming the urge in particular – which I shall revisit. Useful summary to share with.

A good gift idea would be something handmade perhaps, you could get something engraved with the name of their blog such as jewellery – then when they wear it they will be promoting their blog! It's Handmade have some fantastic ideas! I bought a keyring from there and the quality is great too. Personalised items are definitely the way to go.

Some great gifts here! But what I really would like for Christmas is more traffic to my blog!